Welcome to the Michigan Tech Experience Tech initiative. Browse through the categories to access the most up-to-date information.
This fee complements the Student Activity Fee and provides students the opportunity to experience much more of Michigan Tech. Students have access to regularly scheduled theatre; jazz, orchestra, wind symphony, pep band, and choir performances; cross-country and downhill skiing; hockey games; art gallery showings; snowboarding; year-round tennis; golfing at Portage Lake Golf Course; and Intramural sports.
If you have more questions, see the Frequently Asked Questions page or feel free to mail experiencetech@mtu.edu.
Play What can you Experience at Michigan Tech? video
What can you Experience at Michigan Tech?
Video detailing the Experience Tech program on Michigan Tech's campus.
undergraduates report being satisfied with Experience Tech

graduates report being satisfied with Experience Tech

students think Experience Tech enhances life on campus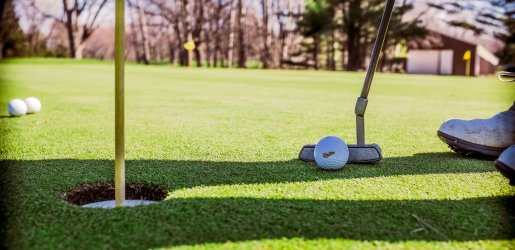 "I really enjoy Experience Tech. It has made me try and do lots of things that I probably wouldn't do should I have to pay for them."
Experience Tech Benefits
Mont Ripley welcomes all snow enthusiasts. The ski area is owned by Michigan Technological University and sits in the middle of Houghton and Hancock. Mont Ripley is a star attraction of the scenic Keweenaw Peninsula, home to the most snow in the Midwest.
24 Trails
440' Vertical Drop
112 Acres of Skiable Terrain
100% Night Skiing and Snowmaking
Six Different Glade Runs
Three Lifts
Tubing Park—3 lanes, 1 handle tow
One mile from the Michigan Tech campus
Powder Bowls, Beginner Hills to Expert Runs, Cruisers to Bumps, Racers to Glades
Terrain Parks with Jumps and Slides
Because Mont Ripley is in the snowiest town in the Midwest (Hancock, Michigan, was designated third snowiest city in America by the Weather Channel), not only will you have more opportunity to ski some fresh powder, but our groomed runs are velvety soft corduroy in which hero turns can be made! Although Mont Ripley has a great learning area with a learn-to program to fit your needs and wallet, we are famous for our challenging terrain. From our urban back country glades to our terrain parks with more than thirty features—including jumps and slides to challenge your abilities—Mont Ripley is that hidden gem you've been looking for.
If you have never skied or snowboarded and would like instruction, Michigan Tech offers several physical education courses where beginners and the experienced can receive weekly lessons.
What it Covers
The fee includes access to Mont Ripley ski hill (when there's snow on the ground of course) and one 50% discount on ski or snowboard daily rental package.
Procedure
The hill can safely support 1,000 users at a given time, and to make sure that we are within that limit, students are required to sign in (tap your Michigan Tech ID card) at the chalet before hitting the slopes. At that time you will be given a day pass, which means that every time you want to use the hill you must visit the chalet to get a pass.
Visit the Mont Ripley website for more information.
Come and play tennis or pickleball at Gates Tennis Center! Enjoy a set or two on one of our four indoor courts, one of which has two outlined pickleball courts — with open weekday and weekend court hours available, playing tennis and pickleball year-round has never been this easy. Your fee also covers racquet rentals, tennis balls, and ball machine use.
Procedure
Just call 906-487-2774 or email gates@mtu.edu to make a reservation! Simply bring your valid Michigan Tech student ID and the front desk attendant will point you to your court.
For additional information on hours and reservation policies please see the Gates Tennis Center website.
Portage Lake Golf Course welcomes all students to experience the wonderful sport of golf. Michigan has owned the golf course since 1945. Some of the course features are:
18 Picturesque Golf Holes
2 Practice Putting Greens
Driving Range
PGA Teaching Professional
25 Well Maintained Fleet Carts
Pro Shop
Snack Bar
The course usually opens late April or early May remains open until the second week in October.
Greens fees are covered with the Experience Tech program. Rental clubs for students are only $5. Student Discounts apply for pull carts, cart rentals and lessons.
Students shall make a tee time online at https://www.mtu.edu/golfcourse/. Remember to arrive early and present your Michigan Tech ID to the attendant.
Remember to bring your Michigan Tech ID with you!
For information about proper golf etiquette, please visit the USGA website.
Procedure
Visit the Portage Lake Golf Course website or call 906-487-2641 to book your tee time and for further details on rates, location, course information, and policies.
A block of 750 seats available in sections J - O are held for Experience Tech students. Your valid Michigan Tech ID will gain you access to the John MacInnes Ice Arena student entrance (northwest corner of arena near the double doors leading to Portage Health) one hour prior to each home hockey game. Seats are available on a first-come, first-serve basis.
Procedure
Your Michigan Tech ID will gain you access to the John MacInnes Ice arena student entrance one hour prior to each home hockey game. Seats are first-come, first-serve in pre-designated sections marked Experience Tech Seats. If a student would like to sit next to a friend, it is best for both the student and friend to enter the ice arena at the same time.
What if all 750 E.T. Seats are Claimed?
The Athletic Department is continuing to offer $5 student tickets for the upcoming regular season as a carry over from the previous seasons. As long as reserved seating is still available on the student half (North side) of the arena, you will receive a reserved seat for $5 after Experience Tech tickets are gone. Once reserved seating is sold out, you will receive a standing room ticket until those are sold out at which time all ticket sales stop per fire code.
Regardless of whether the seat you pick is an Experience Tech seat or a purchased $5 student ticket, you will be required to show your valid student Michigan Tech ID at the time you pick up your ticket, and at the entrance on game night.
Michigan Tech Students can still purchase season tickets if they would like to be guaranteed the same seat location for every home game.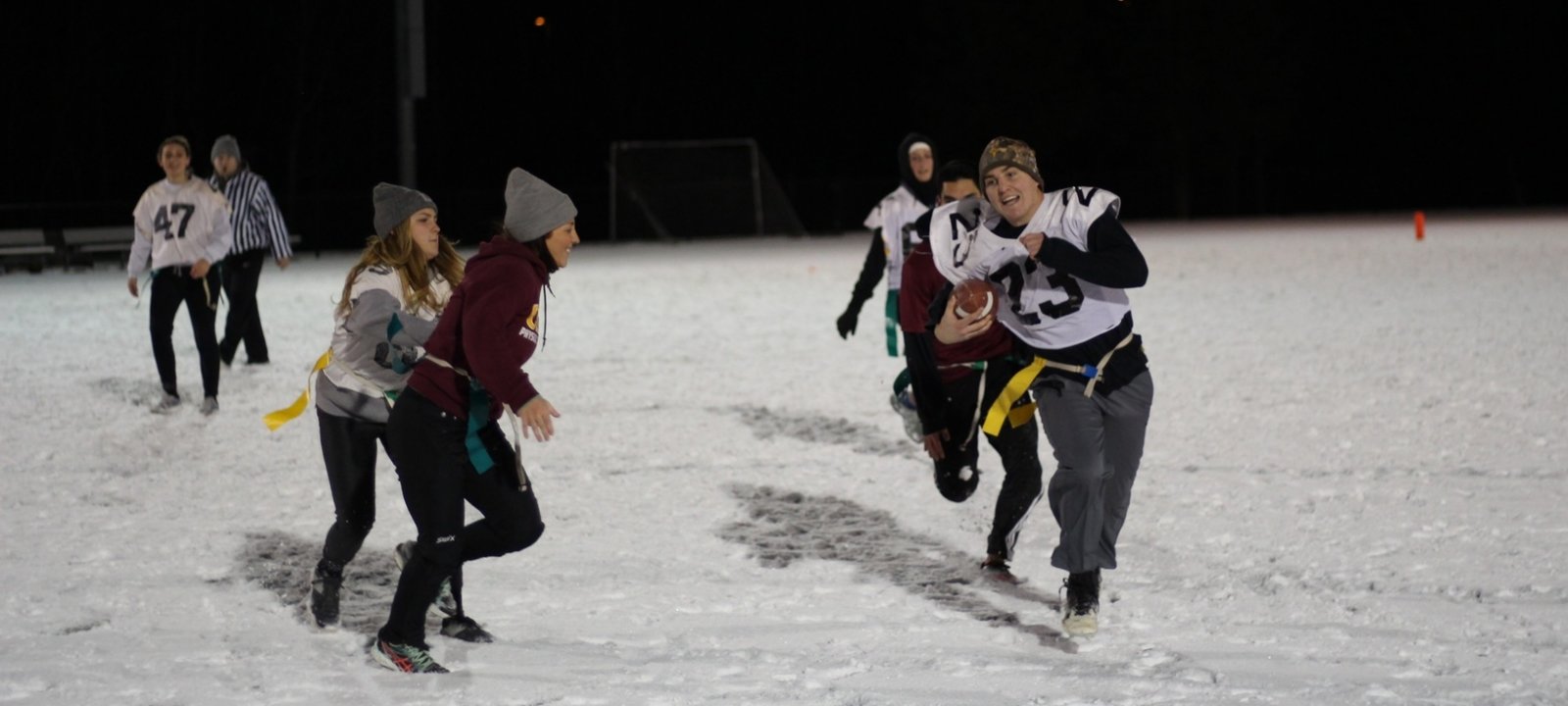 The Intramural-Sports program has been an integral part of the Michigan Tech experience since the early 1970s. Over the years we have offered a variety of recreational activities for the Michigan Tech student body. We continue to improve and expand our recreational services and facilities. We strive to be innovative and creative in satisfying the recreational needs of the student body.
What it Covers
Free IM-Sports program (no entry fees)
Restrictions
Due to restriction of ice time, ice hockey will be restricted to 50 teams.
A deposit is required to help reduce forfeits (please see Deposit/Forfeit Policy below).
Deposit/Forfeit Fee Policy
Forfeits
Because the true purpose of intramurals is participation, forfeits cannot be tolerated. Team managers are responsible for providing enough players for their team so forfeits do not occur. If extra players are needed, a list is available on the Intramural-Sports program website, of individuals who are seeking to be on a team. The IM office must be contacted as soon as possible if a team is forced to forfeit a game.
Forfeit Fee
Ice Hockey
The only sport to be charged a prepaid forfeit fee will be ice hockey. The charge will be $150. This fee must be paid when the team manager registers their team. The full amount will be refunded if the team does not forfeit any games. The charge for a forfeit in ice hockey is $75. Forfeit fees are to be picked up at the Central Ticket Office at the conclusion of the season. Team managers will be emailed the information on collecting the fee.
All Other Leagues
For all other Intramural leagues (three-or-five game round robin tournament), teams who forfeit a game will be charged $10.
The supervisor will fill out a form that a forfeit has occurred and put it in the folder with the score sheets. The Intramural Office will contact (email or phone) the team manager the following day. A designated team member must come up to the Central Ticket Office where they will pay. If the fee is not paid by the designated time the team will be dropped from the league and not participate in any IM sports until their fee is paid.
1st forfeit: $10 to remain in the league.
2nd forfeit: Dropped from the league. Must pay the $10 to play in any other IM sports.
Paying the fee does not cancel the forfeit. It is still a forfeit. Two forfeits and the team is dropped from league play and playoffs.
Deadlines for Paying Forfeit Fees
| | | | | | | | |
| --- | --- | --- | --- | --- | --- | --- | --- |
| Day Forfeit Occurred | Monday | Tuesday | Wednesday | Thursday | Friday | Saturday | Sunday |
| Deadline to Pay | Tuesday @ 3 p.m. | Wednesday @ 3 p.m. | Thursday @ 3 p.m. | Friday @ 3 p.m. | Monday @ 3 p.m. | Monday @ 3 p.m. | Monday @ 3 p.m. |
Forfeit Time
Game time is forfeit time! At game time the clock timing the contest will be started. At this time, the offended team is given the option to take the victory or wait up to 10 minutes for the other team and play the game. Once the decision is made by the offended captain, it may not be reversed and the outcome of the contest will stand. Any time consumed by waiting for a team shall be taken off the time allotted for the game.
In the event that neither team is ready to play at the designated starting time, a double forfeit will be declared.
Visit the Intramurals-Recreational Sports Services website for more information.
Outdoor Adventure Program
Michigan Tech is a prime location for outdoor adventure, and the OAP wants to get you outside and active! The Outdoor Adventure Program is funded by the Experience Tech fee.
We help connect students to the outdoors through guided trips, leadership training, information sessions, equipment rental, and by working closely with student organizations to help advertise and program events. We have been busy working hard to bring students excellent outdoor opportunities.
Each person who has paid the Experience Tech fee also gets a one-day snowshoe rental. You must visit OAP in person with your Michigan Tech ID to take advantage of the offer.
You can also get access to Nordic ski equipment rental for the Recreational Trails.
Visit the Outdoor Adventure Program website for more information.
Presenting Series Events at the Rozsa Center for the Performing Arts
Experience Tech Tickets for the Rozsa's Presenting Series Performances
Through your Experience Tech Fee, you can experience extraordinary touring performances from around the country and the world for free. This year's season curates a wide range of disciplines including dance, theater, music, art, comedy, and film. Simply present your valid Michigan Tech ID card at the ticket office. When you attend, you must be present with your Michigan Tech ID, and may bring one additional guest.
Procedure
Events take place at the Rozsa's James A. and Margaret C. Black Performance Hall. There are 300 ET seats available for each event on a first-come, first-served basis, so advance reservations are recommended* To reserve your seats and receive your tickets in advance, please reserve your tickets online or present your valid Michigan Tech Student ID at the Rozsa. Unclaimed ET seats will be released to the general public 10 minutes prior to the start of a performance. For more information please contact the Rozsa at 906-487-1906 or rozsa@mtu.edu.

*Please note that for shows with less than 300 seats available, ET only is limited by capacity.
Michigan Tech Trails and Recreational Forest
The Michigan Tech trail system accommodates all levels of classic and skate skiers, mountain bikers, snow bikers, snowshoers, walkers, hikers and runners—from beginner to the advanced user. The trails are available to Michigan Tech students with a valid Michigan Tech ID.
Sense what it's like riding through our University's trail system on a mountain bike.
Check out what the trails are like in the winter.
The trails are available to students and trails enthusiasts. Users and events include:
Big Foot Snowshoe Event
Blue Key Skate and Classical Race
Community Programs Boot Camp Conditioning
Copper Country Cycling Club Races
Down Wind Sports Demo Day
Junior Olympics Qualifying Races
Mountain Bike Festival Events
Muck Run
Nordic Ski Club Events
Omega House Hike for the House
Outdoor Adventure Program Great Northern Adventure Race
PE Cross Country Skiing Classes
PE Road Biking Classes
ROTC Events
U.S. Nationals Obstacle Course
Varsity Cross Country Team Races and GLIAC Meets
Varsity Nordic Ski Team Races
Wellness Program Snowshoe/Snow Bike Demo
Winter Carnival Races
Michigan Tech Music and Theater Performance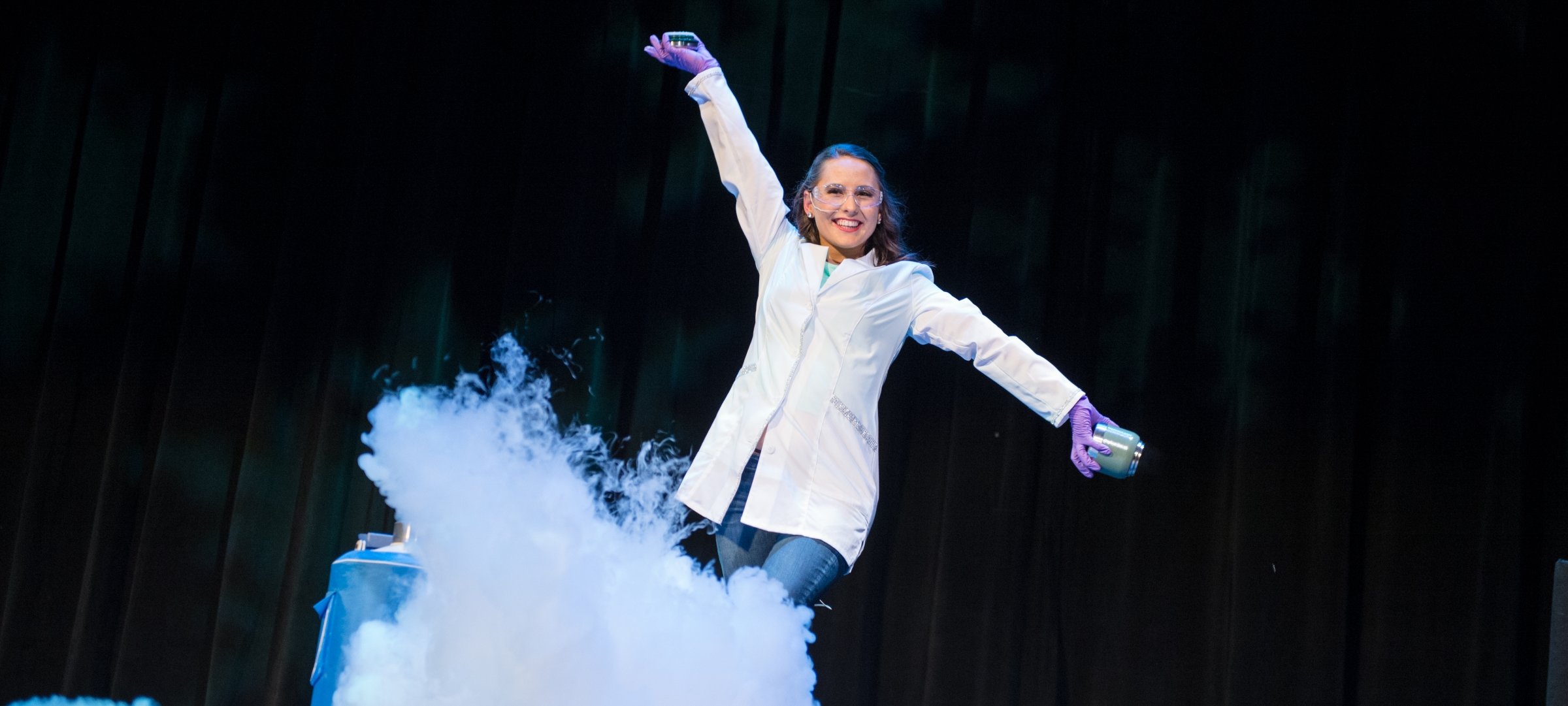 Admission to Michigan Tech Music and Theater performances presented by the Visual and Performing Arts Department are a part of the Experience Tech program. When you attend a Michigan Tech Music or Theater performance (approximately 28 per year) with your valid Michigan Tech Student ID, you may also bring one non-student at no additional cost.
Procedure
Events may take place at either the Rozsa Center for the Performing Arts or McArdle Theatre. Please present your valid Michigan Tech Student ID at the performance hall entrance to be scanned. You and one guest will be admitted. You must be present with your valid student ID for your guest's ticket to be valid. Student tickets are limited by show capacity, and reservations are recommended to guarantee ticket availability. You can reserve your tickets online or present your valid Michigan Tech Student ID at the Rozsa. For more information contact Rozsa ticketing at 906-487-1906 or rozsa@mtu.edu. You can also visit the Visual and Performing Arts Department or the Rozsa online for more information.
Student Health and Well-being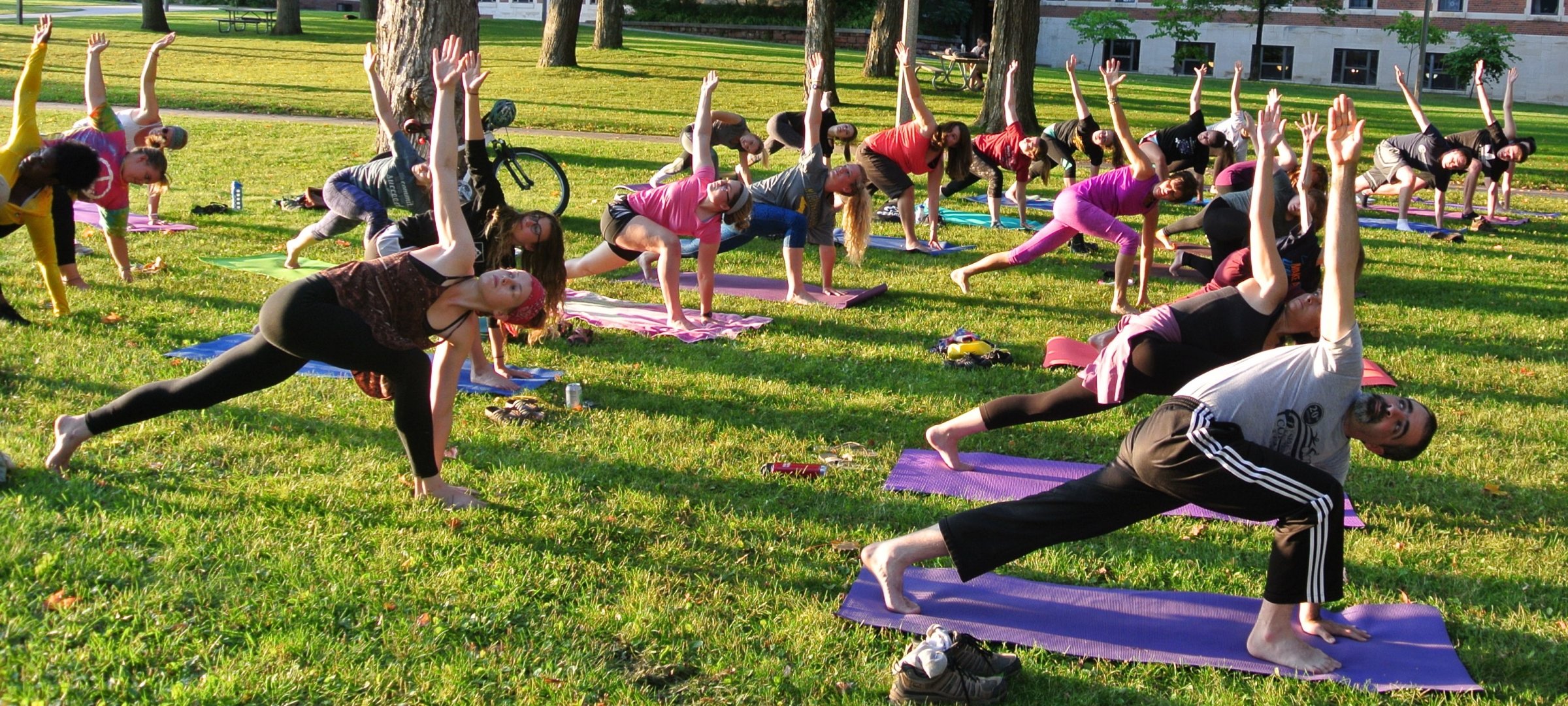 Student Health and Well-being programming is partially paid for by the Experience Tech Fee and covers all areas of well-being by equipping the student community with prevention-focused strategies that will result in a more balanced lifestyle. Through various events, classes, workshops, and other programming, Student Health and Well-being strives to empower students to adopt healthy behaviors and improve balance during their years at Michigan Tech and the years that follow. For more information, visit The Center for Student Mental Health and Well-being website.