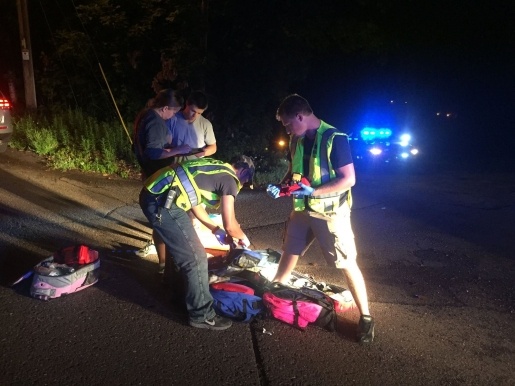 Michigan Technological University Emergency Medical Services (Tech EMS), as a part of the Department of Public Safety and Police Services, provides quality, reliable, and timely first medical response 24 hours a day, 7 days a week, 365 days a year to the Michigan Tech Community. Our fully certified volunteer emergency medical technicians provide basic life support to the Michigan Technological University community and its visitors at no cost to the patient(s). Our licensure classification is a non­transport BLS agency.
We work closely alongside the police officers and personnel of the department of public safety and police services on every call, allowing us to make quick and coordinated responses at a moment's notice.
Our regular response area can be seen below in the green outline. In the case of an emergency in this region, Tech EMS will be paged to the location of the call and begin providing assistance. We respond to all university buildings located on the main campus (including the Harold Meese center).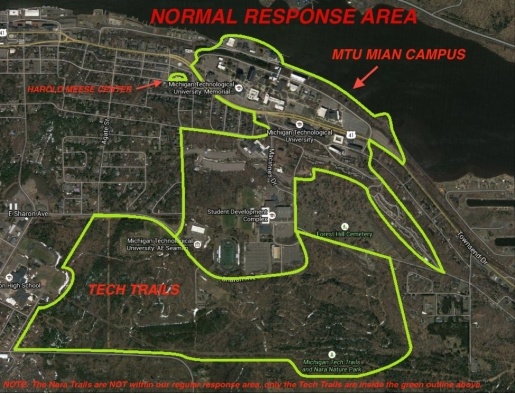 If need be, Tech EMS can be paged to any location in the city of Houghton to act as a support resource to the local EMS team. This area is our mutual aid region and is denoted on the smaller red outline map below.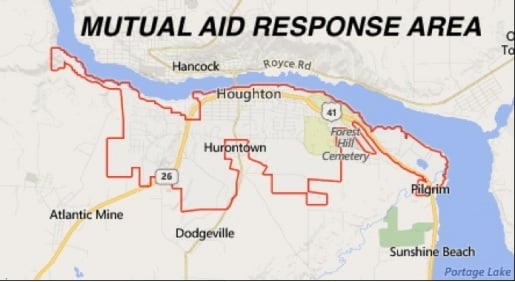 Our average response time to emergencies on the main campus is roughly five minutes. We receive around 200 calls every year.
If you have more questions, please see our FAQ page, or Contact Us.