Becky Lafrancois
Assistant Professor of Economics
Lafrancois graduated from Syracuse University, where she completed her PhD in Economics in 2010. Her research is in the fields of energy, environmental, and public economics and examines how climate and energy policy can be used to influence the investment and generation decisions made in the electricity sector. Lafrancois has presented her research at the International Association for Energy Economics (IAEE)/ United States Association for Energy Economics (USAEE) International Conference, the Midwestern Economics Association meetings, and has published in Public Choice and the USAEE Energy Dialogue.
---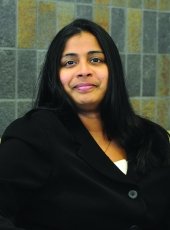 Daya Muralidharan
Assistant Professor of Economics
Muralidharan earned her PhD in Economics from the University of California, Riverside. She is currently researching efficiency and sustainability of the world's natural resources, with special interest in water shortages, pollution, and how they relate to agriculture and groundwater issues. Muralidharan is also studying the impact of sustainable forest products in developing countries in an effort to observe access limitations within a poverty environment. Before joining Michigan Tech, she taught at the University of California, Riverside, and at Claremont McKenna College. Muralidharan has published her research in Water Resources.
---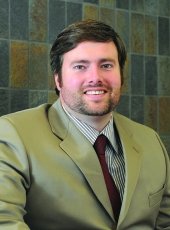 Andre Laplume
Assistant Professor of Management
Laplume earned his PhD in Strategic Management from the University of Manitoba. His current research examines how organizations balance exploration and exploitation over time in varying environments to achieve competitive advantage through innovation. He is also interested in how organizations gain competitive advantage, the process and outcomes of innovation and technological change, as well as stakeholder management and environmental sustainability. Prior to joining Michigan Tech, Laplume worked as a business and information technology consultant for seven years.
---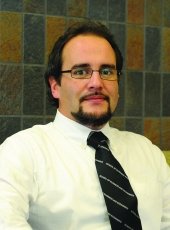 Emanuel Oliveira
Lecturer of Economics
Oliveira is an economist with a PhD from Kansas State University. He specializes in macroeconomics, international economics, and econometrics. His research interests focus on interdisciplinary issues of economic growth and development, predominantly on macroeconomic aspects, such as barriers to technological adoption and fiscal policy. From 2001 to 2004, Oliveira worked in the Portuguese private sector as a consultant on EU projects for governmental and private institutions and as an EU-certified instructor in innovation, business internationalization, and management.
---
Michigan Technological University is a public research university founded in 1885 in Houghton, Michigan, and is home to more than 7,000 students from 55 countries around the world. Consistently ranked among the best universities in the country for return on investment, Michigan's flagship technological university offers more than 120 undergraduate and graduate degree programs in science and technology, engineering, computing, forestry, business and economics, health professions, humanities, mathematics, social sciences, and the arts. The rural campus is situated just miles from Lake Superior in Michigan's Upper Peninsula, offering year-round opportunities for outdoor adventure.