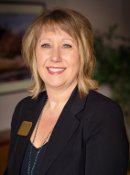 Read Full Bio
Associate Vice President for Administration
MBA, Business Administration, Marylhurst University
BBA, Business Administration, University of Iowa
Biography
Theresa A. Coleman-Kaiser has served as Associate Vice President for Administration since 2015 after holding several administrative and operations positions at Michigan Tech since 1999. Coleman-Kaiser currently oversees the A.E. Seaman Mineral Museum, the Office of Continuous Improvement, Campus Administration and Auxiliary Services, Office of Sustainability and Resilience, and the Business Support Center within Administration.
Prior to Michigan Tech, Coleman-Kaiser worked at Grinnell College, St. Norbert College, and the University of Oregon in auxiliary services and student union roles.  Coleman-Kaiser is a Lean practitioner, a campus Lean facilitator. Coleman-Kaiser holds a Lean Bronze Certification and is a Black Belt Senior Lean Facilitator at Michigan Tech.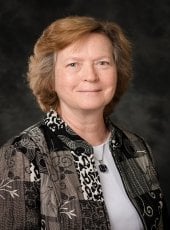 Read Full Bio
Contact
906-487-3180

136W Wadsworth Hall
Director of Continuous Improvement
PhD, Business Administration with a specialization in Industrial/Organizational Psychology, Northcentral University
MBA, St. Mary's University in San Antonio, Texas
BS, Electrical Engineering, Michigan Technological University
Biography
Ruth Archer is the Director of Continuous Improvement at Michigan Technological University, where she manages the continuous improvement activities for the university. Archer is responsible for facilitating improvements that close the gap between current state and the university's strategic goals, fostering the continuous process of people development, and promoting collaborative partnerships and sharing Lean expertise in the state, the nation, and the global community. In addition, she teaches several courses on Lean principles, teamwork, and communication, and serves as the advisor for two student organizations--Leaders in Continuous Improvement and Silver Wings.

Archer holds a BS in Electrical Engineering, an MBA, and a PhD in Business Administration with a specialization in organizational psychology. She is the chairperson for the Americas Division of the Lean Higher Education Global Steering Committee, an examiner for Michigan Performance Excellence (MIPEx), and on the events committee for the Michigan Lean Consortium. Archer is certified in Lean Office and Service through the University of Michigan, Lean Production Systems through the University of Kentucky, and Change Management through Prosci.

Before working at Michigan Tech, Archer served in the United States Air Force, where she held multiple positions, including aircraft master technician and quality maintenance inspector, test equipment designer, aircraft electromagnetic signature collector, radar capability modeler, current and future radar engineer, executive officer, and AFROTC instructor.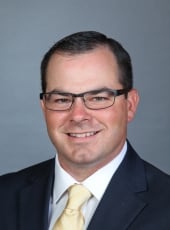 Erik Crowley
General Manager/Director of Golf
PGA Certified - PGA Player Development & Golf Operations
TPI Certified - Golf Level 3 & Power Level 2
Biography
Golf is my passion and helping others improve their game to increase player satisfaction is what I find most enjoyable. I joined the PGA as a member in 2013 and have strived to improve my instructional skillset to ensure patrons are given the best opportunity to improve. My mission is to improve golfers through evaluating proper mobility and making beneficial changes based on what a player can physically accomplish, not what a swing is supposed to look like. I am a Level 3 Certified Golf Instructor through the Titleist Performance Institute and most recently earned a Level 2 certification in Power in 2019.
The knowledge I have gained through the Titleist Performance Institute has given me the skills to evaluate player performance and offer improvements based on a process that gives my golfers the best opportunity to develop (and hit it further too!). I look forward to working with anyone looking to improve their game but am equally excited for the many opportunities we will have this summer for group instruction. Be on the lookout and sign up for our weekly clinics, golf schools, and special events!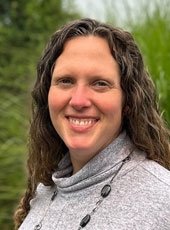 Elka Frahm
Merchandising Operations Manager
Biography
Elka Frahm serves as merchandising operations manager, overseeing the Campus Store and University Images. She has worked in merchandising at Michigan Tech since 2013, first as office assistant at University Images, then as assistant merchandising manager.

Prior to joining Michigan Tech, Elka worked for three years at Sherwin-Williams. Overall, she has more than 20 years of customer service experience and 12 years in higher education.

Elka earned her Collegiate Retailing Management Certificate from the National Association of College Stores in 2018.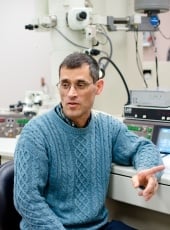 Read Full Bio
Contact
906-487-2255

Fisher 102 and A. E. Seaman Mineral Museum
Professor of Physics
Director and John and Phyllis Seaman Endowed Curator, A. E. Seaman Mineral Museum
Affiliated Professor, Materials Science and Engineering
PhD, Physics, Ohio State University
MS, Physics, Ohio State University
BS (Highest Honors), Physics, Case Western Reserve University
Research Description
Professor Jaszczak's research interests include theory and computational modeling of materials' properties and the physics single-electron transistor devices. His work also includes studies of the mineralogy of natural graphite; topographic mineralogy, including minerals from the tanzanite gem mines of northern Tanzania; nanotechnology education; and assessment in STEM education.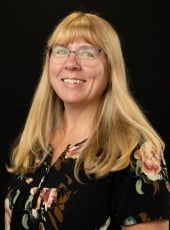 Contact
906-487-1441

Room 100 Administration Building
Gail Kotajarvi-Gerard
Transportation Operations Manager
Biography
Gail started working as the Transportation Services Operations Manager at Michigan Tech in January 2022. She served as the Transportation Services Manager from 2018-2020.
Transportation Services oversees parking, the shuttle and Husky Motors. Gail's previous experience includes 30 years in retail, 20+ years were in management.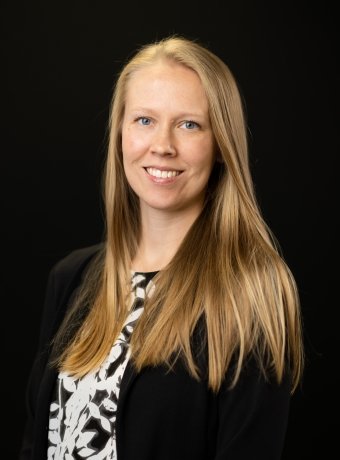 Contact
906-487-1801

Lakeshore 310
Katie Lucca
Manager of Budget & Planning - Auxiliary Services
Biography
Katie began as the Manager of Budget and Planning for Auxiliary Services in June 2023. She was previously a Financial Aid Manager at Michigan Technological University and has been employed at the University since 2019. She has a Bachelor of Science degree in Mathematics from Michigan Tech.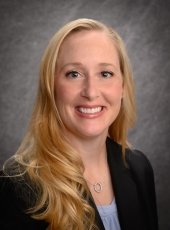 Contact
906-487-3348

136W Wadsworth Hall
Carrie Nielsen
Executive Assistant for Administration
Biography
After a 13-year career in philanthropy as an Executive Assistant and Grants Administrator for a family foundation, Carrie relocated to the Houghton area and joined Michigan Technological University in February 2023. Her resume includes extensive administrative experience which will be used to provide support to the Associate Vice President for Administration.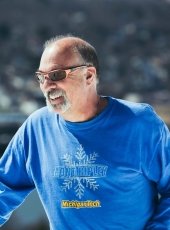 Nicholas Sirdenis
General Manager, Mont Ripley Ski Area
Biography
Nick has a degree in Ski Area Management and has been working in the ski industry for 43 years. He has served as the General Manager of Mont Ripley for 21 years and as the Operations Manager at Blackjack Mountain in Bessemer, MI for 19 years before moving to Houghton. Nick was the longest serving member of the Ski Area Safety Board for the State of Michigan. Nick was appointed by the Governor to his 5th term and had worked under four administrations up until 2020. Nick is also a board member of the Midwest Ski Areas Association and a past President of the Keweenaw Convention and Visitors Bureau.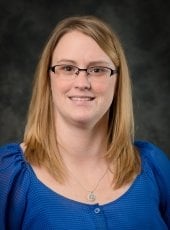 Read Full Bio
Contact
906-487-3044

101 Memorial Union
General Manager, Business Support Center
Biography
Ginger Sleeman became the General Manager of the Business Support Center under Administration in 2018 after serving as the Assistant to the Vice President for Administration. Ginger has been working at Michigan Technological University since 2002 and has served as the Benefits Manager, as well as administrative support for various departments such as Auxiliary Services, Student Affairs, and Human Resources.
Ginger has an Associate's degree in Business Administration from Finlandia University, and a Bachelor's degree in Psychology from Michigan Tech.
Prior to coming to work for Michigan Tech, Ginger worked as a receptionist for the Bay Oral Surgery & Implant Center in Green Bay, WI.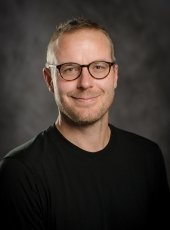 Contact
906-487-2413

Library, Room 230
Alan Turnquist
Director of Sustainability and Resilience
JD (Cum Laude), University of Wisconsin-Madison
MS, Agriculture and Applied Economics, University of Wisconsin-Madison
BA, Latin American Studies, University of Wisconsin-Madison
Biography
Alan has a background in natural resource economics and law. He has worked to promote sustainability in higher education since 2007.  His role as the first full time sustainability officer at Michigan Tech is to help create and pursue a vision for sustainability and resilience efforts across the university.  In his free time, you can find him exploring outside with his family.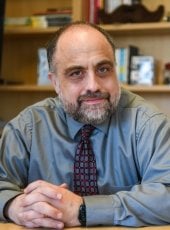 Read Full Bio
Contact
906-487-2682

153 Wadsworth Hall
Executive Director of the Residential Enterprise
MA College Student Personnel, Bowling Green State University
BA Music, Baldwin Wallace College (University)
Biography
Matthew Weekley has had the pleasure of serving in the Residence Life/Student Affairs profession for over 20 years and is presently the Director of Housing Auxiliary Operations and Residence Education here at Michigan Tech since March 2020. Prior to joining the Husky team, Matt has served in Director and Assistant Dean roles at higher education institutions across the US overseeing Residence Life, Title IX, and Student Activities within higher education.