Alumni
ECE Academy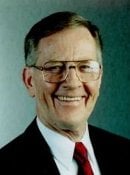 Donald Autio '57
Don Autio began his career with Hanna Mining Co. in Iron River as an electrical engineer. After five years, as the mines were closing, Don moved to E. I. DuPont in their construction division as an instrument engineer. After two years in construction, he accepted a job in Midland, Michigan with Dow Corning Corporation. Don spent the next 30 years with Dow Corning . . .
Alumni News
---
Follow Us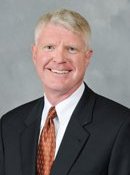 Eric Baker
'88
Since 2006 Eric D. Baker has served Wolverine Power Supply Cooperative as its president and CEO. Eric was previously Wolverine's senior vice president of engineering and strategy, vice president of power marketing, and the general manager of planning and engineering. Wolverine is a generation and transmission cooperative headquartered in Cadillac, Michigan, supplying . . .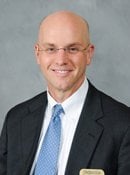 Timothy Peters
'84
Timothy E. Peters is a twenty-six-year Boeing veteran. Since August 2011, Tim has been Boeing's vice president and general manager of surveillance and engagement, a division of Boeing Defense, Space, and Security's Boeing Military Aircraft unit. In this role, Peters is responsible for ensuring delivery of the Airborne Early Warning and Control and P-8 programs, . . .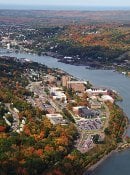 Todd Johnson
'82
Particle accelerators are massive structures, used to find the tiniest details of our universe. Scientists around the world flock to these facilities to try out theories, hunt for particles and seek to understand a fully unified theory of physics. "The Tevatron was a proton-antiproton collider and the highest energy accelerator in the world until the LHC(Large Hadron . . .
Alumni Links
Take pride as a member of the Michigan Tech alumni family with over 70,000 members living and working in more than 100 nations around the world!
The Alumni reunion is a wonderful time to reunite with classmates and reminisce about your time at Michigan Tech.
Take advantage of continuing education and career planning and assistance, or even get help finding a job.
Being an alumnus of Michigan Tech has advantages other than a world-class education.
Chances are we are one of your favorite networks. Let's share.
Stay current with department news and research.
What You Can Do
Your experience and knowledge is incalculable. Share it with a student or recent graduate.
Update your Information: where has your education led you?
Volunteering is a great way to give back to your alma mater while helping future and current young alumni.
Enjoy alumni events in your local area.
Be a part of MyMichiganTech and discover your network. Find old friends in the directory, plan an alumni event, review classifieds, and get the latest alumni news.
We appreciate your gift no matter the size.