Alumni
ECE Academy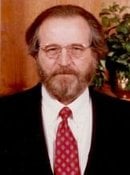 David Tarsi '59
David Tarsi began his career with Consumers Power Company (now Consumers Energy). He worked for Consumers for five years and was chosen to participate in a power system research project at Purdue University. While at Purdue, Dave earned a Master's Degree in Electrical Engineering. Returning to Jackson, Michigan, he continued to work for Consumers, rising to Manager . . .
Alumni News
---
Follow Us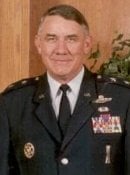 David Vesely
'65
Lieutenant General David Vesely began his Air Force career in 1965 upon graduation from Michigan Tech's ROTC program. He was awarded the Purple Heart and the Distinguished Flying Cross for his service in Vietnam. He was promoted to Brigadier General in 1995, when he took command of 14th Air Force — the historic Flying Tigers. Early in 1997, President Clinton . . .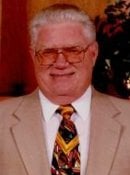 Frederick Bieti
'62
Frederick Bieti spent several years with General Motors in various engineering and supervisory positions in the Warren, Michigan, area before returning to the Upper Peninsula to join Systems Control Corp., a division of M.J. Electric in Iron Mountain. In 1972, he started the consulting firm of F.G. Bieti & Associates and in 1976 purchased Z&R Electric Service. . . .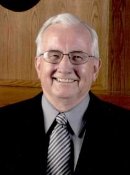 John Auzins
'59
Dr. John Auzins holds a 1959 vintage BSEE from Michigan Tech and a 1963 MS/Ph.D. in Electrical Engineering from Purdue University. In 1959, John started his career with Lear Siegler in Grand Rapids and in 1960 he joined PR Mallory Co. in Indianapolis. In 1963, he started his 34 year career with General Motors at Delco Electronics (DE) working on . . .
Alumni Links
Take pride as a member of the Michigan Tech alumni family with over 70,000 members living and working in more than 100 nations around the world!
The Alumni reunion is a wonderful time to reunite with classmates and reminisce about your time at Michigan Tech.
Take advantage of continuing education and career planning and assistance, or even get help finding a job.
Being an alumnus of Michigan Tech has advantages other than a world-class education.
Chances are we are one of your favorite networks. Let's share.
Stay current with department news and research.
What You Can Do
Your experience and knowledge is incalculable. Share it with a student or recent graduate.
Update your Information: where has your education led you?
Volunteering is a great way to give back to your alma mater while helping future and current young alumni.
Enjoy alumni events in your local area.
Be a part of MyMichiganTech and discover your network. Find old friends in the directory, plan an alumni event, review classifieds, and get the latest alumni news.
We appreciate your gift no matter the size.