Alumni
Alumni Links
Take pride as a member of the Michigan Tech alumni family with over 70,000 members living and working in more than 100 nations around the world!
The Alumni reunion is a wonderful time to reunite with classmates and reminisce about your time at Michigan Tech.
Take advantage of continuing education and career planning and assistance, or even get help finding a job.
Being an alumnus of Michigan Tech has advantages other than a world-class education.
Chances are we are one of your favorite networks. Let's share.
Stay current with department news and research.
What You Can Do
Your experience and knowledge is incalculable. Share it with a student or recent graduate.
Update your Information: where has your education led you?
Volunteering is a great way to give back to your alma mater while helping future and current young alumni.
Enjoy alumni events in your local area.
Be a part of MyMichiganTech and discover your network. Find old friends in the directory, plan an alumni event, review classifieds, and get the latest alumni news.
Alumni News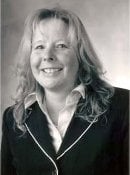 Sabina Houle
'85, '87
Sabina is a three-time graduate of Michigan Tech. She received her BS in Chemical Engineering in 1985 then two master's degrees, in Chemical Engineering and Mechanical Engineering, in 1987. She also received a German translating certificate from the Gunter Institute. She also studied Polymer Physics through a graduate student exchange program at the Swiss Federal . . .
Michael and Marie Cleveland
'82, '82
When Michael and Marie Cleveland look in the mirror these days, they see success, financial security, and achievement—as well as prospects for helping others go where they have been. That wasn't always the case with Marie. She started out in engineering but found the discipline was not the be-all and end-all for her. . . .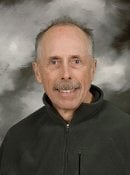 Kerry Irons
'72, '73
Why did you choose Michigan Tech? I was interested in skiing, and wanted a good engineering school. Tell us about a memorable experience you had with a class or about a favorite professor? I enjoyed racing bicycles on a team with my thermodynamics professor (Davis Hubbard) and two other chemical engineering students. . . .