Alumni Links
Take pride as a member of the Michigan Tech alumni family with over 70,000 members living and working in more than 100 nations around the world!
The Alumni reunion is a wonderful time to reunite with classmates and reminisce about your time at Michigan Tech.
Take advantage of continuing education and career planning and assistance, or even get help finding a job.
Being an alumnus of Michigan Tech has advantages other than a world-class education.
Chances are we are one of your favorite networks. Let's share.
Stay current with department news and research.
What You Can Do
Your experience and knowledge is incalculable. Share it with a student or recent graduate.
Update your Information: where has your education led you?
Volunteering is a great way to give back to your alma mater while helping future and current young alumni.
Enjoy alumni events in your local area.
Be a part of MyMichiganTech and discover your network. Find old friends in the directory, plan an alumni event, review classifieds, and get the latest alumni news.
Alumni News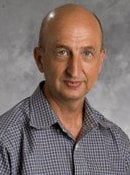 Randy Cortright
'77, '86
A Farm Boy Grows Up to Grow Biofuels Randy Cortright pursues a prospect that is both well-grounded and lofty: clean, carbon-neutral energy to supplant fossil fuels that are expensive, not easily available anymore, and dirty. Cortright founded and leads Virent Energy Systems, of Madison, Wisconsin. The firm is on the cusp of new technology . . .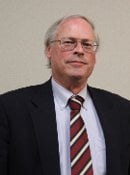 Christopher Gosling
'79, '80
Chris Gosling is the Director of UOP's Refining Technology Development group that is responsible for the development of new Hydroprocessing, FCC, Gasoline, Heavy Oil, and Renewable Energy technologies. Chris joined UOP in 1980 after graduating from Michigan Technological University with BS and MS degrees in Chemical Engineering. He has held various positions . . .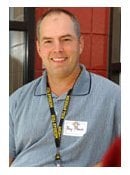 Ray Plewa
'87
Ray Plewa '87, BS, chemical engineering, of Westerville, Ohio, came to Michigan Tech because of its reputation and because it was affordable. The latter was key because he had to pay his own way through school. "I was poor," he said. "I watched every penny." He paid for his first year by selling a 1966 Chevelle that he had lovingly restored. He paid . . .