Spring 2018 Distinguished Lecturer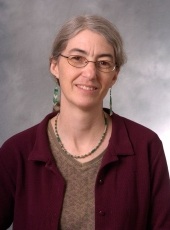 Dr. Sarah Green was nominated by Mike Abbott, director of the Great Lakes Research Center Operations, and was selected from a highly competitive pool of candidates from all colleges and schools on campus.
Her lecture, Expanding Spheres: Atoms to Earth, Local to Global, Science to Society, was presented on February 15, 2018, in a format encouraging networking and discussions.
Fall 2017 Distinguished Lecturer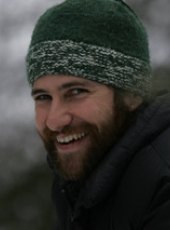 Dr. John Vucetich was nominated by Dr. Terry Sharik, dean of the School of Forest Resources and Environmental Science. His lecture, It's Not About Wolves: Interdisciplinary Knowledge for a Sustainable, Just and Prosperous World, was presented on November 7, 2017.
Sharik writes in his nomination: "John is a world-renowned researcher on predator-prey relations and especially on the role of wolves in regulating ecosystems. John's work also bridges animal population dynamics and ethics. John has given hundreds of presentations spanning the gamut from scientists to ordinary citizens; his delivery style is one of serenity, thoughtfulness and humility."