The Distinguished Lecture Series started in Fall 2016 to honor faculty for their research impact. Department chairs, center/institute directors, deans, and Research Advisory Council members nominate highly engaging presenters with broad topic appeal. Distinguished Lecturers are selected for their ability to increase the knowledge of our community by connecting their research with societal and community concerns. Topics are broad, spanning all colleges and schools at Michigan Tech. Nominees are reviewed by committee twice per year and announced at the beginning of fall and spring semesters.
|

February 25, 2021

|Theme:

Nanoscale Materials

|
Lecture presented by University Professor Yoke Khin Yap, Director of Applied Physics Graduate Program: Positive Use of Negative Properties at the Nanoscale
Research Statement: The nanoscale is a measure of extremely small substances. For example, a nanometer (unit: nm) is one-billionth of a meter, equivalent to the length of a linear array of ten hydrogen atoms, the smallest atom on earth. My research group started with the synthesis and characterization of nanoscale materials, and has established a global leadership on boron nitride nanotubes (BNNTs). In this talk, I will demonstrate the use of undesirable properties of BNNTs for novel electronic and biomedical applications at the atomic and molecular scales. The lesson learned to me is to think positively about the negative aspects of things. This may lead to unexpected discoveries that most people missed.
---
Six Questions with Professor

Yoke Khin Yap



1
You focus your work on the fundamentals of synthesis, characterization, and applications of functional materials. How did you come to choose this focus? Or, did it choose you?
My current research is an extension of my efforts developed during my PhD and postdoctoral training. Specifically, I focus on the synthesis, characterization, and application of materials constructed by boron (B), carbon (C), and nitrogen (N), the so-called B-C-N materials system. These are the smallest elements on earth to construct solids with strong covalent bonds (the type of chemical bond in diamonds, nanotubes, and graphene). The theme of B-C-N nanomaterials has earned me the prestigious NSF CAREER award in 2005.
2
How do your research and teaching complement each other?
Research, teaching, and educational outreach are integrated into my career at MTU. The first instrument that I purchased for my research lab at MTU was a high-power pulsed laser through a $50K REF Seed grant. This was used for pulsed-laser deposition (PLD) with a high-vacuum chamber that I designed for my PhD work. My PhD advisor gifted me the chamber before I moved from Japan to Houghton. Many of my key research work was produced by using this PLD system. In addition, I started to use the laser and the PLD chamber in laser workshops for undergraduate students in my optics class. On the other hand, to secure NSF research funding, I need to demonstrate the broader impacts of my proposed research. Therefore, courses and workshops on nanotechnology were developed to undergraduate and graduate students, as well as >400 local female high school students. Those are the examples of how my research and teaching complement each other.
3
What has changed the most in your field over the past decade (or two)?
There has been a lot of development in carbon nanomaterials, started from the one-dimensional (1D) carbon nanotubes (CNTs) and then the two-dimensional (2D) graphene (Nobel Prize in Physics 2010). In the past few years, research interest has extended to 2D materials beyond graphene (non-carbon layered materials). Although I did a lot of work on carbon nanomaterials, my major focus is not within this hot carbon field. Instead, my group focuses on boron nitride nanotubes (BNNTs), which are structurally similar to CNTs but different in properties. Interestingly, the research interest in 1D BNNTs and 2D BN nanosheets has gradually increased and become more substantial during the past few years. I am very proud to have contributed to the popularity of BN nanomaterials. Both carbon and BN materials belong to the B-C-N system that I focused on during the past two decades.
4
What is the biggest challenge in your fields of expertise?
The biggest challenge in experimental nanoscale research is the cost for precise nanoscale characterization. Most nanomaterials are constructed by hundreds of atoms. We need electron microscopy instruments to visualize the nanomaterials. We need nanoscale probes to measure the properties of the sample. All of these require expensive instruments, cleanroom, and extensive experience, which are lacking in many institutes including Michigan Tech. I have been struggling, especially during the first few years of my career. I managed to minimize these issues by collaboration and user projects in national nanoscience centers. I have also helped MTU in securing two major research instrumentation grants from NSF to purchase such instruments, including the current scanning transmission electron microscopy (S-TEM) system on campus that comes with unique sample probes/holders.
5
How does Michigan Tech work for you as a home base?
The department of physics, and Michigan Tech as a whole, are practicing welcoming, inclusive, and supportive atmosphere. These were very important to me when I was a junior faculty from Asia, who didn't have any prior teaching, learning, and working experience in the U.S. In addition, the safe and small-town setting at Houghton (we have countable cars, and traffic lights here) allow me to focus well on my work. All of these work out very well to me as I always look positively on the "negative" aspects of things 😊.
6
What's next in your research?
I will continue to explore unique phenomena at the atomic and molecular scales of materials at room-temperature. Many scientists are working at these scales at the cryogenic temperatures. Our recent work started to demonstrate that we can use nanomaterials to stabilize atomic and molecular structures for room-temperature applications. This is cutting edge for quantum phenomena. Furthermore, atomic and molecular scales are the right meeting points for experimental and theoretical scientists to collaborate, because nanoscale can be too big for many accurate theoretical modeling. All these will allow me to demonstrate fruitful experimental-theoretical work at the cutting edge of room-temperature quantum phenomena.
---
|

December 9, 2020

|Theme:

Virus

Research|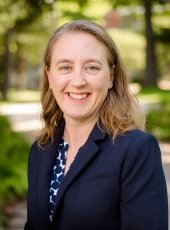 Lecture presented by Professor Caryn Heldt, Director of the Health Research Institute: Turning Viruses into Therapies
Missed the lecture? You can access the recording here
Passcode: ?Z#&j=5g
[ read more ]
---
|

October 14, 2020

|Theme:

Direct Measurements

|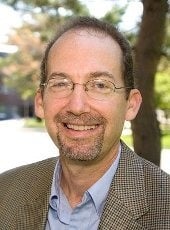 Lecture presented by Timothy Schulz, University Professor, Electrical And Computer Engineering. Direct Measurement of Coherent Fields


Missed the lecture? You can access the recording here
Passcode: v&c8YdKD
[ read more ]
---
|

February 12, 2020

|Theme: Transdisciplinary Research|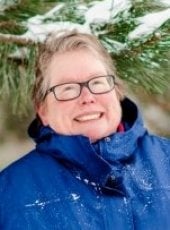 Lecture presented by Distinguished Professor Kathleen Halvorsen: How I Learned to Stop Worrying and Love Team Science: Lessons Learned from 25 Years of Transdisciplinary Research
[ read more ]
---
|

December 5, 2019

|Theme: Cloud Chambers|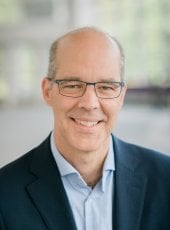 Lecture presented by Distinguished Professor Raymond Shaw: The Michigan Tech cloud chamber – how does it work and what have we learned?
[ read more ]
---
|

October 16, 2019

|

Theme: Utilitarian Engineering

|


Lecture presented by Distinguished Professor David Watkins: Utilitarian Engineering: Promoting Equity and Sustainability Under Resource Constraints

[ read more ]
---
|

April 10, 2019

|

Theme: Surfaces, Material & Metals|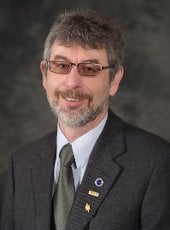 Lecture presented by Distinguished Professor Jaroslaw Drelich: Surfaces and Interfaces: Building Blocks of Nature and my Research World

TechTalks presented by inter-disciplinary collaborators:
Jeremy Goldman, Biomedical Engineering
Feng Zhao, Biomedical Engineering
Tim Scarlett, Social Sciences
Timothy Eisele, Chemical Engineering
[ read more ]
---
|

March 20, 2019

|

Theme: Organizational Behavior |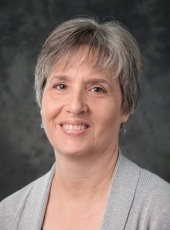 Lecture presented by Professor Sonia Goltz: Felt Experience: A Key Bridge Between Research Knowledge and Social Change
[ read more ]
---
|

February 27, 2019

|

Theme: Mathematics |


Lecture presented by Distinguished Professor Vladimir Tonchev: Coding Theory, Combinatorial Designs, and Finite Geometry
TechTalks presented by the Department of Mathematical Sciences:
Missy Keranen , Mathematical Sciences
William Keith, Mathematical Sciences
CK Shene, Computer Sciences
[ read more ]
---
|

December 6, 2018

|

Theme: Water Resources |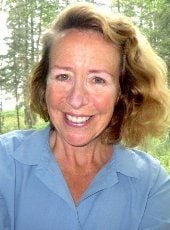 Lecture presented by Distinguished Professor Nancy Langton: Sustaining Lake Superior

TechTalks presented by Great Lakes Research Center affiliates:
Sarah Green, Chemistry
Casey Huckins, Biological Sciences
Sarah Fayen Scarlett, Social Sciences
Don Lafreniere, Social Sciences
[read more ]
---
Fall 2018 Distinguished Lecturer
The University Professor title recognizes faculty members who have made outstanding scholarly contributions to the University and their discipline over a substantial period of time.

Dr. Alex Mayer selected as the first University Professor in 2018. He presented a lecture, Coping with uncertainty: Water tales from the Wild West and elsewhere, at the Fall 2018 Research Forum as a Distinguished Lecturer on October 25, 2018 in a format encouraging networking and discussions.
[ read more ]
---
Spring 2018 Distinguished Lecturer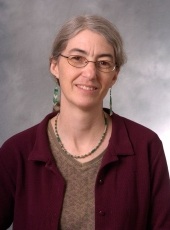 Dr. Sarah Green was nominated by Mike Abbott, director of the Great Lakes Research Center Operations, and was selected from a highly competitive pool of candidates from all colleges and schools on campus.
Her lecture, Expanding Spheres: Atoms to Earth, Local to Global, Science to Society, was presented on February 15, 2018, in a format encouraging networking and discussions.
[ read more ]
---
Fall 2017 Distinguished Lecturer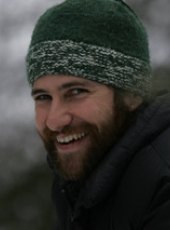 Dr. John Vucetich was nominated by Dr. Terry Sharik, dean of the School of Forest Resources and Environmental Science. His lecture, It's Not About Wolves: Interdisciplinary Knowledge for a Sustainable, Just and Prosperous World, was presented on November 7, 2017.
Sharik writes in his nomination: "John is a world-renowned researcher on predator-prey relations and especially on the role of wolves in regulating ecosystems. John's work also bridges animal population dynamics and ethics. John has given hundreds of presentations spanning the gamut from scientists to ordinary citizens; his delivery style is one of serenity, thoughtfulness and humility."
---
Spring 2017 Distinguished Lecturer


Dr. Simon Carn was nominated by Dr. John Gierke and selected from a highly competitive pool of candidates as the Spring 2017 Distinguished Lecturer. His lecture, about Satellite Remote Sensing of Active Volcanism, was presented in April 2017.
Volcanology – the study of volcanoes – is a truly multidisciplinary endeavor that encompasses numerous fields including geology, physics, chemistry, material science and social science. Arguably, Michigan Tech owes its very existence to volcanic activity, which is ultimately responsible for the area's rich copper deposits and the development of mining in the Keweenaw.
[ read more ]
---
Fall 2016 Distinguished Lecturer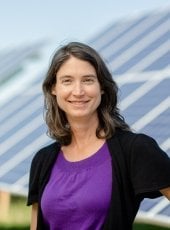 Dr. Richelle Winkler gave the inaugural Michigan Tech Research Forum Distinguished Lecture in October 2016. She discussed Making Research Matter: Democratizing Science and Other Lofty Goals. Professor Hugh Gorman nominated Winkler, an associate professor of sociology and demography, for "community engaged scholarship" that extends across the Michigan Tech campus. Examples of Winkler's projects include examining the feasibility—social and technical—of using mine water for geothermal heating systems in Calumet and examining the social, economic, and technical aspects of improving recycling in Houghton County.
[ read more]
---