The Distinguished Lecture Series started in Fall 2016 to honor faculty for their research impact. Department chairs, center/institute directors, deans, and Research Advisory Council members nominate highly engaging presenters with broad topic appeal. Distinguished Lecturers are selected for their ability to increase the knowledge of our community by connecting their research with societal and community concerns. Topics are broad, spanning all colleges and schools at Michigan Tech. Nominees are reviewed by committee twice per year and announced at the beginning of fall and spring semesters.
December 9, 2020

|Theme:

Virus

Research|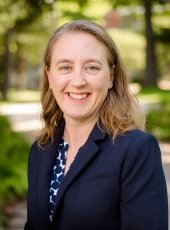 Lecture presented by Professor Caryn Heldt, Director of the Health Research Institute: Turning Viruses into Therapies

Research Statement: Viruses are well known for the havoc they create and how easy they can spread from one person to another. However, we have also learned to use them to protect ourselves from disease. Vaccination has saved millions of lives and has evolved from using other animal versions of viruses to stop smallpox to the genetically engineered vaccines administered today. A new use of viruses is as gene delivery vehicles. The virus can delivers faulty genes to cure single mutation diseases, and this is also the basis for many Phase III coronavirus vaccines. But the major challenge for vaccination and gene delivery is that demand is often larger than our manufacturing capabilities. Our lab is tackling some of these challenges to improve access to life saving therapies.
Passcode: mtrf
---
Six Questions with

Associate Professor
Caryn Heldt
1
You focus your work on the detection and removal of viral pathogens. How did you come to choose this focus? Or, did it choose you?
I came to Michigan Tech as an undergrad and knew that I wanted to be an engineer. As I went through my degree, I was pulled more and more into the healthcare aspects of engineering. When I started my PhD, I was determined to have a strong biology aspect to my work. During my PhD, I started working with viruses and I was taken with their complexity. Since then, I have been trying to find simple ways to describe them and measure their chemical properties, because every engineer knows that our job is to try and simplify our world.
2
How do your research and teaching complement each other?<
With my focus on the biological aspects of chemical engineering, I bring a little bit of biology into each of my classes. Many people do not think about chemical engineers knowing biology, but it is an important subset of our discipline. I like to give my students a large range of examples so they can pick the subset of chemical engineering that best suits their interests.
3
What has changed the most in your field over the past decade (or two)?
In the past five years, the emergence of gene therapy is shaking up the biotherapeutic industry. Gene therapy first went into clinical trials in the early 2000's. When two patients died, the trials were halted. However, about ten years later, another trial was started and the patient was on steroids. The suppression of the immune system provided a way to safely administer gene therapies. Now, over 200 clinical trials are being conducted worldwide and 5 FDA approved products are on the market in the US. However, there is still a real fear that as diseases that require higher dosages start to make their way through clinical trial, there will be shortages of life saving therapies because we cannot manufacture enough active ingredient.
4
What is the biggest challenge in your fields of expertise?
There are not enough people with expertise in the purification of viral products. There are many people that can purify proteins and other biotherapeutics, but the explosion of viral products on the market is creating a gap of people that understand the purification of large, complex nanostructures.
5
How does Michigan Tech work for you as a home base?
Michigan Tech has allowed me to work with people here that are interested in materials and chemicals that inactivate pathogens. It has been fun to explore different ideas and inactivation pathways with my Michigan Tech collaborators.
6
What's next in your research?
Our next goal is to create a method to produce and purify viral particles in a continuous process. All biotherapeutics are made in batch processes. A continuous process would produce more product in a smaller plant, require less manual operations, and allow a plant to be flexible and make multiple products. Other industries have made this transition and now it the biotherapeutic industry's turn to figure out how to run continuously.
---
|

October 14, 2020

|Theme:

Direct Measurements

|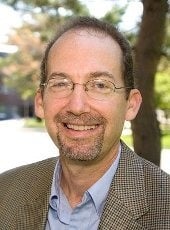 ---
|

February 12, 2020

|Theme: Transdisciplinary Research|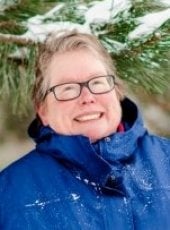 Lecture presented by Distinguished Professor Kathleen Halvorsen: How I Learned to Stop Worrying and Love Team Science: Lessons Learned from 25 Years of Transdisciplinary Research
[ read more ]
---
|

December 5, 2019

|Theme: Cloud Chambers|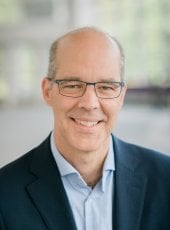 Lecture presented by Distinguished Professor Raymond Shaw: The Michigan Tech cloud chamber – how does it work and what have we learned?
[ read more ]
---
|

October 16, 2019

|

Theme: Utilitarian Engineering

|


Lecture presented by Distinguished Professor David Watkins: Utilitarian Engineering: Promoting Equity and Sustainability Under Resource Constraints

[ read more ]
---
|

April 10, 2019

|

Theme: Surfaces, Material and Metals |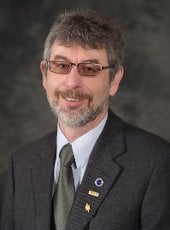 Lecture presented by Distinguished Professor Jaroslaw Drelich: Surfaces and Interfaces: Building Blocks of Nature and my Research World

TechTalks presented by inter-disciplinary collaborators:
Jeremy Goldman, Biomedical Engineering
Feng Zhao, Biomedical Engineering
Tim Scarlett, Social Sciences
Timothy Eisele, Chemical Engineering
[ read more ]
---
|

March 20, 2019

|

Theme: Organizational Behavior |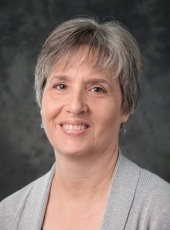 Lecture presented by Professor Sonia Goltz: Felt Experience: A Key Bridge Between Research Knowledge and Social Change
[ read more ]
---
|

February 27, 2019

|

Theme: Mathematics |


Lecture presented by Distinguished Professor Vladimir Tonchev: Coding Theory, Combinatorial Designs, and Finite Geometry
TechTalks presented by the Department of Mathematical Sciences:
Missy Keranen , Mathematical Sciences
William Keith, Mathematical Sciences
CK Shene, Computer Sciences
[ read more ]
---
|

December 6, 2018

|

Theme: Water Resources |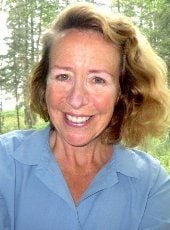 Lecture presented by Distinguished Professor Nancy Langton: Sustaining Lake Superior

TechTalks presented by Great Lakes Research Center affiliates:
Sarah Green, Chemistry
Casey Huckins, Biological Sciences
Sarah Fayen Scarlett, Social Sciences
Don Lafreniere, Social Sciences
[read more ]
---
Fall 2018 Distinguished Lecturer
The University Professor title recognizes faculty members who have made outstanding scholarly contributions to the University and their discipline over a substantial period of time.

Dr. Alex Mayer selected as the first University Professor in 2018. He presented a lecture, Coping with uncertainty: Water tales from the Wild West and elsewhere, at the Fall 2018 Research Forum as a Distinguished Lecturer on October 25, 2018 in a format encouraging networking and discussions.
[ read more ]
---
Spring 2018 Distinguished Lecturer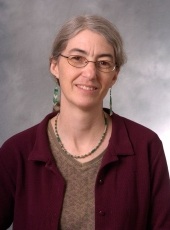 Dr. Sarah Green was nominated by Mike Abbott, director of the Great Lakes Research Center Operations, and was selected from a highly competitive pool of candidates from all colleges and schools on campus.
Her lecture, Expanding Spheres: Atoms to Earth, Local to Global, Science to Society, was presented on February 15, 2018, in a format encouraging networking and discussions.
[ read more ]
---
Fall 2017 Distinguished Lecturer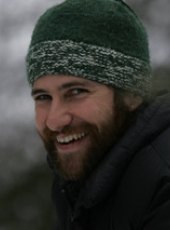 Dr. John Vucetich was nominated by Dr. Terry Sharik, dean of the School of Forest Resources and Environmental Science. His lecture, It's Not About Wolves: Interdisciplinary Knowledge for a Sustainable, Just and Prosperous World, was presented on November 7, 2017.
Sharik writes in his nomination: "John is a world-renowned researcher on predator-prey relations and especially on the role of wolves in regulating ecosystems. John's work also bridges animal population dynamics and ethics. John has given hundreds of presentations spanning the gamut from scientists to ordinary citizens; his delivery style is one of serenity, thoughtfulness and humility."
---
Spring 2017 Distinguished Lecturer


Dr. Simon Carn was nominated by Dr. John Gierke and selected from a highly competitive pool of candidates as the Spring 2017 Distinguished Lecturer. His lecture, about Satellite Remote Sensing of Active Volcanism, was presented in April 2017.
Volcanology – the study of volcanoes – is a truly multidisciplinary endeavor that encompasses numerous fields including geology, physics, chemistry, material science and social science. Arguably, Michigan Tech owes its very existence to volcanic activity, which is ultimately responsible for the area's rich copper deposits and the development of mining in the Keweenaw.
[ read more ]
---
Fall 2016 Distinguished Lecturer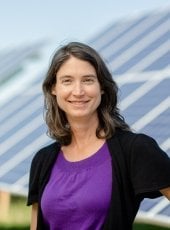 Dr. Richelle Winkler gave the inaugural Michigan Tech Research Forum Distinguished Lecture in October 2016. She discussed Making Research Matter: Democratizing Science and Other Lofty Goals. Professor Hugh Gorman nominated Winkler, an associate professor of sociology and demography, for "community engaged scholarship" that extends across the Michigan Tech campus. Examples of Winkler's projects include examining the feasibility—social and technical—of using mine water for geothermal heating systems in Calumet and examining the social, economic, and technical aspects of improving recycling in Houghton County.
[ read more]
---