List of all Invasive Plant Species
a list of all the invasive plant species and associated priority levels, developed by the Ottawa National Forest
---
KISMA Priority Invasive Species
invasive species found within KISMA that are broadly distributed and managed
---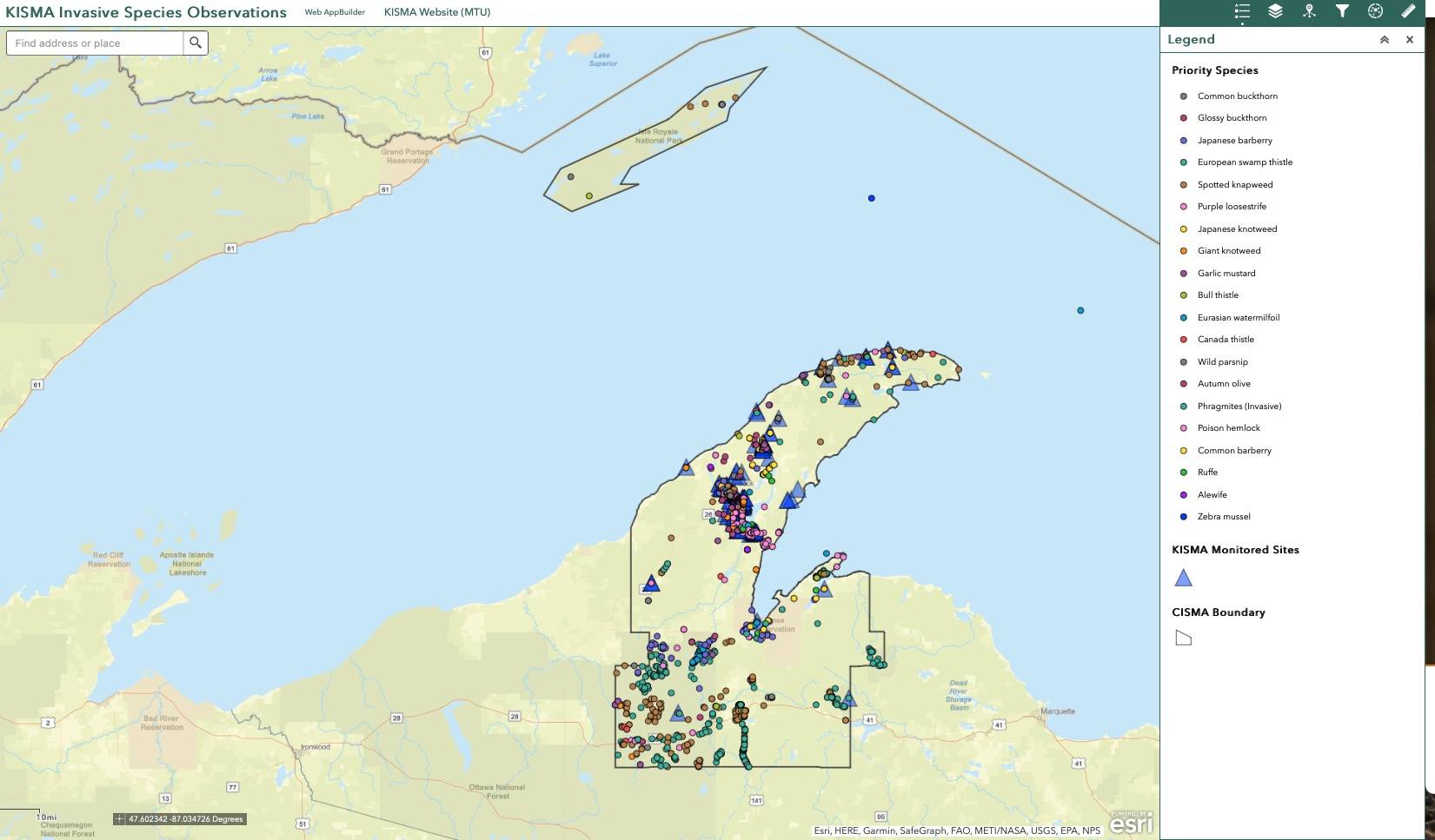 Priority map of invasive species present within Baraga, Houghton, and Keweenaw counties as of the 2021 field season.
Michigan Watchlist Species
---
The Michigan Invasive Species Watchlist consists of other invasive species that KISMA surveys for and is actively trying to prevent. These species are not currently found within KISMA; however, they are currently increasing their range across the country. Early detection and response are key for managing new invasive species, before they become well established.
Identifying Invasive Species
---
The invasive species education modules provided by the Midwest Invasive Species Information Network (MISIN) will help you become more comfortable with identifying invasive species in the field. Each module includes a 10-question quiz at the end to help you assess your newly acquired knowledge. Completing a module should take about 15 minutes.
Treating Invasive Species
MISIN is a regional effort to develop and provide early detection and response resources for invasive species. Their goal is to assist both experts and citizen scientists in the detection and identification of invasive species in support of successful management. Learn more about the invasive species found in the Midwest and their treatment options.
See more information from the Woody Invasives of the Great Lakes (WiGL) Collaborative about the treatment of invasive species.