Husky Innovate is a collaboration between Pavlis Honors College, the Office of Innovation and Commercialization, and the College of Business. We are Michigan Tech's resource hub for innovation and entrepreneurship. We offer workshops, competitions, NSF I-Corps training, panel talks, and the Silicon Valley Experience.
Since 2015, we've worked to develop a campus where entrepreneurial spirit thrives throughout the community and across all disciplines.
Our Mission
To enhance the potential of the campus community to develop and implement innovations and ideas, and to launch inventions by building and maintaining a cohesive set of entrepreneurial and innovation resources that enable success.
Husky Innovate Team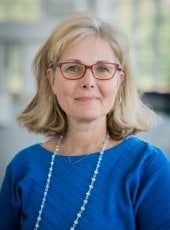 Lisa Casper, Director
Lisa Casper, MBA, is the Director for Husky Innovate and a Pavlis Honors College pathway advisor for students. Lisa is a member of the faculty team for the I-Corps program, a design thinking facilitator, and innovation pathway mentor. She curates and develops extracurricular student programs such as pitch competitions, innovation and entrepreneurship workshops, hosts guest speakers, and connects individuals with innovation resources. She is a faculty champion for the University Innovation Fellows and a Faculty Innovation Fellow with the Stanford d.school. Lisa oversees the Alley Makerspace student team of interns and coaches and works to develop their goals for maker experiences. Lisa is a graduate student with the Applied Cognitive Science and Human Factors department at Michigan Tech, where she is researching team innovation and makerspace.
---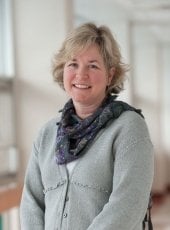 Mary Raber, Executive Council Advisor
Mary Raber, Ph.D, MBA, is a Professor of Practice at Michigan Technological University and enjoys her multiple roles as Chair of the Engineering Fundamentals department in the College of Engineering, and as Chief Doing Officer of IDEA hub (Michigan Tech's collaborative working group for educational innovation). Mary is a design-thinking and innovation enthusiast and loves to help others embrace the tools and mindsets of innovation to effect positive change. After a 15-year career in the automotive industry, she joined Michigan Tech to lead the implementation and growth of the highly distinctive undergraduate Enterprise Program. Raber facilitates learning in leadership, human-centered design and lean start-up with a focus on engineering education. She is working on developing a start-up to help bring her passion for innovative teaching and learning to others.
---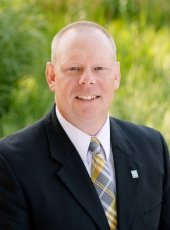 Jim Baker, Executive Council Advisor
Jim Baker, Ph.D, represents the Office of Innovation and Commercialization under the Vice President for Research at Michigan Tech. Jim has over 20 years of experience in early stage technology commercialization and in negotiating agreements with private companies, public funding agencies, and others related to research, development and commercialization. He is a Patent Agent with a license to prosecute patent applications in front of the United States Patent and Trademark Office and is experienced in many aspects of intellectual property and proprietary protection. He has been part of startup technology companies in the healthcare, consumer products, technology development service sectors and is co-owner of an established small UP-based outdoor goods manufacturing company.
---
Jon Leinonen, Executive Council Advisor
Jonathan, MBA, is a senior lecturer in the College of Business at Michigan Tech, working at the intersection of business education, economic development and community health. He fosters innovation through product development, marketing and financial strategies conducted through his teaching role with student-led projects, consulting with the Small Business Development Center (SBDC), and as a board member in various organizations. Jonathan is certified by NASBITE International and provides export assistance for UP companies.
---
News