Michigan Tech University partners with a variety of campus stakeholders to support services and programs for the community to create a just, prosperous, and sustainable world expressed through technology transfer and innovation. Contact University Relations to connect today.
Community, State, and Federal Relations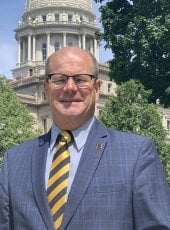 Contact
906-281-2653
billk@mtu.edu
Administration Building 502
William R. Kordenbrock
Vice President for Governmental Relations
William Kordenbrock serves as the vice president for governmental relations and leads points of contact with all government entities and agencies to promote, advocate, and communicate the mission and impact of Michigan Technological University.
William brings over three decades of experience in government operations to Michigan Tech. He began his career as a lobbyist in Washington D.C., transitioned to chief of Staff for the Vice Chairman of the Michigan Senate Appropriations committee, has held several executive positions within Michigan state government as well as represented Fortune 500 corporations' interests in eight states. Bill has also served as Chief Legal Counsel for the Michigan Department of State.
---
Research Development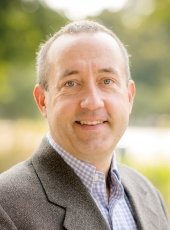 Contact
906-487-2906
Lakeshore Center 302
Peter A. Larsen
Assistant Vice President for Research Development
Pete Larsen leads the Research Development Team within the Vice President of Research Office. Pete and his team specialize in pre-submission assistance and strategy for federal, state, foundation, and other proposals.
Researchers interested in seeking annual federal appropriations funding can contact Pete for more information.
---