The Class Tribute program offers new graduates the opportunity to publicly recognize and honor someone who has played a special role in their life and in their Michigan Tech education, while supporting student scholarships. For a gift in honor of their graduation year, donors can have a person or group, and their tribute to them, displayed on the video scoreboard during the spring commencement ceremony. The class tribute donation and submission form will be available closer to spring commencement time.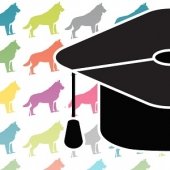 A tribute is a great way to say thanks to:
mom and dad
grandparents
a spouse
a favorite professor or advisor
a good friend or roommate
a campus student group
someone else who has had an impact on your time at Tech
Previous Tributes
"As a first generation college grad, thank you for always believing in me, Mom, Dad, and Jesse!"
"Mom, you never gave up on me and look how far I have come. Thanks for all your love and support."
"Congratulations to my roommates Madhura and Anusha. Much love and thanks. You girls rock!"