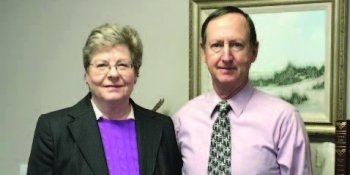 There are three pillars to a successful life, says Richard Ten Haken: family, faith, and education. Michigan Tech provided that third pillar for both Richard and his wife, Joyce. For the past 20 years, the couple has shown their appreciation by giving annually to the University, and through their estate plans. Their focus has been the School of Business and Economics (SBE), though they also support a variety of other Michigan Tech efforts, such as Summer Youth, the clock tower, and the husky statue.
The Ten Hakens both earned accounting degrees in 1970 and built successful careers, Joyce as a CPA and Richard as a pilot. They are paying that success forward by funding the annual Joyce and Richard Ten Haken Scholarship and have contributed to the Dean of SBE Recruiting Scholarship and the Sam Tidwell Center. "Richard and I have been so blessed, and we want to give back, to give students a chance to achieve their goals," says Joyce. "I feel strongly that people who want to go to college should be able to go to college."
They also tailor their giving to promote the overall health of the SBE. Their two fellowships, the Richard and Joyce Ten Haken Faculty Fellow in Business and the Richard and Joyce Ten Haken Faculty Fellow in Accounting/ Finance, help attract and retain quality faculty. In addition, they have helped launch an effort to build a new facility for the School. "To be a successful scientist or engineer, you need to know about business," says Richard. "You need to understand how to market your ideas. We want to improve the ability of the business school to educate all Michigan Tech students."
The Ten Hakens are members of the Hubbell Society, the McNair Society, and the SBE Academy of Business, and are 20-plus year members of the Presidents Club.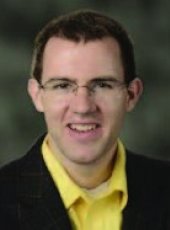 SBE Ten Haken Professors
"My research focuses on using data analysis to help auditors issue better opinions, since wrong opinions can be very costly, both for the company and for investors. We rely on machine learning and other advanced computing techniques, and the Ten Hakens' gift has allowed me to support a research assistant to analyze Big Data, as well as two teaching assistants.
Thus, the Ten Hakens are not only helping my research, they are also indirectly providing scholarship support to three Michigan Tech graduate students. None of this would be possible without their help, and I'm honored and grateful for their support."
—Dr. Dan Eshleman, Richard and Joyce Ten Haken Faculty Fellow in Business
---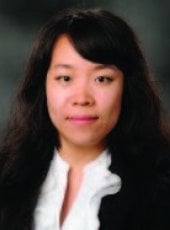 "To pursue my research on the strategies high-tech companies use to lower their tax burden, I needed access to a very large, expensive data set. The Ten Hakens' giving not only covers that cost, it also supports my three research assistants and has funded several trips to Appleton, Wisconsin, which have allowed our students to network with professionals in major accounting firms. Their support has been absolutely critical, and I can't thank them enough."
—Peng Guo, Richard and Joyce Ten Haken Faculty Fellow in Accounting
---