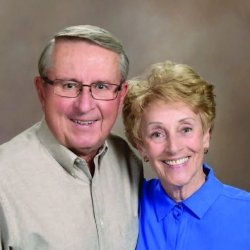 Ron Harma had parlayed three Michigan Tech degrees and his own hard work into a stellar career, both as an international consultant and as an executive at Cleveland Cliffs, and he and his wife, Ann Marie, wanted to say thanks.
In five short years, he had earned bachelor's and master's degrees in minerals processing, plus a BS in Engineering Administration. Those degrees proved invaluable, and the Harmas aimed to channel their giving to students following a similar path. "We wanted to support undergraduates in a meaningful way, so we thought of endowing a scholarship," says Ron. "But the need was actually greater in other areas, especially professional development."
So, the Harmas established the Ron and Ann Marie Harma Endowed Minerals Processing Undergraduate Research and Professional Development Fund to bring minerals processing students and companies together.

"The mining community is a fairly tightly knit group, and it's important for these undergraduates to get to know some of the key players in the business," Ron says. The endowment pays for travel to technical and professional meetings of the Mining Engineering Society. "Once they get in the building, they have a chance to make good contacts, establish relationships, and get jobs."
The endowment also supports undergraduate research projects. "They often don't go to graduate school, and this lets them work on small research projects of their own, which they will have to do on the job," Ron explains. "They are appreciative of our support. It makes me feel very good. I'm glad to find that it's getting to the right place and providing a valuable result."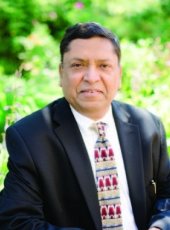 Dr. Pradeep Agrawal, Chair, Chemical Engineering Department
"It's hard to overstate the value of Ron and Ann Marie's support for students minoring in minerals processing. Here's just one example: Last year the Harmas' giving paid travel expenses for four undergraduates attending the 2018 SME [Society of Mining, Metallurgy & Exploration] Annual Conference and Expo in Minneapolis, where they were awarded second prize for their poster presentation. That was a terrific experience for them, plus it was a great opportunity to connect with employers and see what's happening in their field all over the country.
We especially appreciate the fact that the Harmas have given us the freedom to use their gifts in targeted ways to promote student success. Thanks to their support, we also pay for all our students' annual memberships in SME. For 19- and 20-year-olds, the sense of professionalism that comes from this is simply priceless."
---