Degree Program and Student Affairs Department Reports
The assessment report depository contains program-level assessment reports, cycle status, and curriculum maps, available to faculty and staff within the Michigan Tech community.
Assessment and Curriculum Maps
Assessment map for Michigan Tech's General Education Program
Curriculum maps for degree programs are contained in the assessment report depository, noted above. Only Michigan Tech faculty and staff are able to access this depository.
Summary Reports
Student Affairs and Advancement
The Annual Report provides a summary of achievements and initiatives being enacted by the Student Affairs and Advancement departments.
General Education and Assessment Councils
Detailed meeting minutes of the General Education and Assessment Councils are available upon request.
Contact Information: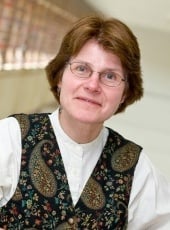 Associate Provost for Curriculum and Instruction
Associate Professor, Materials Science and Engineering
kampej@mtu.edu
906-487-3046
Minerals and Materials Engineering Building 201