Support Contacts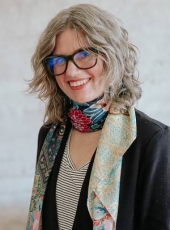 Associate Provost for Undergraduate Education
Dean of the Pavlis Honors College
Associate Professor, Humanities
722 I, Minerals and Materials Engineering Building
Research Areas
Educational Innovation
Rhetoric of Health and Medicine
Writing Program Administration
Specialties
Facilitate implementation of Michigan Tech's undergraduate curriculum
Support ongoing growth in the Pavlis Honors College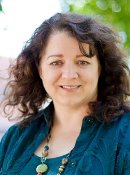 Van Pelt and Opie Library 218
Education
MS in Rhetoric & Technical Communications, Michigan Technological University
Specialties
Manages learning-goal assessment systems for both General Education and undergraduate degree programs.
Assists faculty in planning learning-goal assessment approaches intended to reveal opportunities to help students.
Promotes collegial, knowledge-sharing initiatives to improve instructional practices and student-learning-goal achievement across disciplines.
For Degree Programs
Resources for Degree Program Assessment (Canvas course)
For Undergraduate Goal Assistance
Along with numerous other resources, the Canvas Undergraduate Student-Learning Goal Help pages also list current committee chairs and members by goal:
For Academic Advisors
General Education Requirements
Up to date and historical requirements for fulfilling the general education program are provided by the registrar.
Banweb Search
When searching the Schedule of Classes, the "Attribute Type" can be used to find courses being offered in the selected semester that meet certain General Education classifications. For more information see the General Education Program page.
Note: Students using Banweb's "Look-up Classes to Add" feature would need to use the "Advanced Search" option to select "Attribute Type".