Robert Handler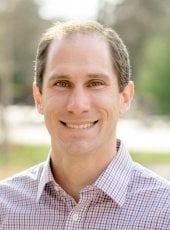 Contact
906-487-3612
Dow Building 814
Senior Research Engineer, Chemical Engineering
Adjunct Assistant Professor, Civil, Environmental, and Geospatial Engineering
Faculty Advisor, Green Campus Enterprise
PhD, Civil and Environmental Engineering, University of Iowa
BA, Chemistry, Gustavus Adolphus College
Biography
I completed my PhD in Civil and Environmental Engineering at the University of Iowa, with a research focus on applications of nanoscale iron chemistry in groundwater remediation. I decided to take a postdoctoral position with the Michigan Tech Sustainable Futures Institute as a way to broaden my perspectives and learn more about new advances in sustainable engineering. I was able to get involved in a variety of research and education initiatives, focusing mainly on using environmental life cycle assessment methods to evaluate different methods of biofuel production. I am involved in research and teaching initiatives that involves sustainability assessment and life cycle thinking.
Research Interests
Sustainable water and energy systems
Life-cycle assessment
Bioproducts and bioenergy
Sustainable materials and manufacturing
Aquaponics and hydroponics
Ecosystem services
Dr. Handler specializes in sustainable water and energy systems and other topics in sustainable engineering.