Alumni and Friends
The Department of Physics has over 900 graduates—in 46 states and 15 foreign nations—who have gone on to careers in telecommunications, materials, astrophysics, signal processing, theoretical research, academia, and many other fields. Our alumni have sought answers to some of our most challenging problems today, in areas including thin film studies, vibrations and rotordynamics, and green energy.
Alumni News
Alumni Links
Physics Research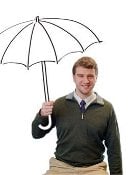 Michael Adler
'14, '14
Clouds arise out of nowhere and dissolve into nothingness, an intricate interaction of heat and cold, dampness and dust. Michael Adler aims to describe a portion of that dance in numbers, the sign language of physics. Adler is a senior majoring in both physics and applied/computational mathematics. An accomplished . . .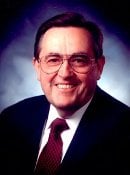 Leonard Buckman
'60
Leonard C. Buckman is president and general manager for Rockwell WABCO Vehicle Control Systems, a joint venture between Rockwell Automotive and American Standard Inc.'s Automotive Product Group. He has held this position since July 1992. Len joined Rockwell in 1977. He lead a highly successful career as chief engineer, director of engineering and product . . .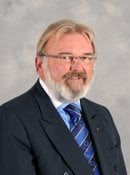 Werner Vogt
'66
Werner R. Vogt, a native of Germany, was raised in Sault Ste. Marie, Ontario. He earned a BS in Physics from Michigan Technological University in 1966, and then studied business at the University of Michigan. His first position was with Union Carbide, and by 1971 he was promoted to Plant Manager of the Consumer Product Division in Geneva, Switzerland. While working for . . .
Tell Us Your Story
We like to stay connected with our alumni and our current students enjoy learning about your achievements and milestones. Tell us about your career, share a story, submit an old photo, and read our newsletter.