Class Notes
What's up with you? Submit your own class note and photo online at mtu.edu/alumni/connect/networking or email us at techfund@mtu.edu.
1940s
John Erwin'49 (Engineering Physics) passed away October 3 in Reno, Nevada, at age 89. He served with the US Marine Corps from 1943 to 1946. In 1946, he married Patricia Jane Young, who died in 2007. He earned a master's in geophysics and had an active career in industry. In 1961, he was employed by Hercules Aerospace Company in Salt Lake City, as part of the design team for the Sprint anti-ballistic missile. In 1964, John joined the faculty of the Mackay School of Mines of the University of Nevada, Reno, as a professor of geophysics and as a researcher with the Nevada Bureau of Mines and Geology. After his retirement in 1985, he continued to teach mathematics at Truckee Meadows Community College and Western Nevada Community College.
1950s
Paul de Maagd '58 (Civil Engineering) died July 15 at age 77. He graduated summa cum laude from Michigan Tech, where he was named a Distinguished Military Student. In 1958, Paul met Cynthia Anne Baine at Isle Royale National Park; they married in 1960. In 1959, he was commissioned into the Army Corps of Engineers, where he supervised the installation of Atlas missiles in Nebraska. He graduated from Western Theological Seminary in 1965 with a Master of Divinity. Returning to civil engineering, he joined the construction management firm of Elzinga & Volkers, where he rose to vice president and supervised countless projects in the Holland area. He loved singing, was a member of the Michigan Tech Glee Club, and toured the Netherlands with the Dutch International Choir. Paul also served on the Board of Directors of GMB Architecture & Engineering.
1960s
Jeffrey Floria '65 (Forestry) retired from the Ontario Ministry of Natural Resources in September 2012, after thirty years working in timber management. He is currently doing some consulting and enjoying fishing and hunting in northern Ontario.
1970s
John Wehmanen '71 (Mechanical Engineering) has retired from the federal government after a forty-year military and civilian career. His last position was as a facilities analyst on the Army staff in the Pentagon. John is proud of serving overseas for twenty-five years. He also retired from the Army Reserve a few years ago. John and wife Jung Ja are enjoying retirement in suburban Virginia.
Rick Hole '72 (Electrical Engineering) and Sonia Rodriguez were joined in marriage July 27, 2013, at Brazos Abiertos church in Tegucigalpa, Honduras.
Mark Premo '77 (Civil Engineering) has been promoted to president and CEO of Avanti Mining, effective October 1. Avanti is based in Vancouver, British Columbia. Mark joined Avanti as chief operating officer for Avanti Kitsault Mine in June 2012. He was with Chevron Mining since 1977, serving as president and CEO.
1980s
Claire Dedow '82 (Metallurgical and Materials Engineering) is retiring from General Motors after over thirty years of service. She is moving on to help the Komen Detroit Chapter as a Rally Ambassador volunteer and Race for the Cure Committee member.
Jim Niemczyk '82 (Mechanical Engineering) was recently promoted to vice president and general manager of American Panel Corporation (APC), where he has worked since 2001. APC is located in Alpharetta, Georgia, and is a global supplier of custom-designed and manufactured AMLCD displays for aircraft cockpit and rugged ground vehicle applications. Jim is also a private pilot flying out of KGVL in Gainesville, Georgia, and has a master's degree in engineering management (1987) from Northwestern University in Evanston, Illinois.
John Jamar '83 (Mechanical Engineering) has been elected to the Board of Directors of the American Transmission Company. He is president/ CEO of CCI, headquartered in Iron Mountain.
Bliss McGlynn, a legal firm co-owned by two Michigan Tech alumni, Daniel Bliss '83 (Mechanical Engineering) and Gerald McGlynn '84 (Mechanical Engineering), has joined Howard & Howard, a legal firm based in Royal Oak and specializing in intellectual property.
Albert Cipparone '84 (Electrical Engineering) reports that, despite his best efforts, his daughter chose another college near their northern Virginia home. He extends best wishes to all at Tech!
John McDaniel '87 (Electrical Engineering) received the 2013 IEEE Power and Energy Society Award for Excellence in Power Distribution Engineering. The citation for the award was "for technical leadership in distribution lightning protection and reliability."
Tammy and Mark Trudeau '86 (Mathematics) own Troy Martial Arts in Troy. Mark is also a founding member of the Six Sigma Black Belt Philosophy (Motorola, 1992). Tammy is a fifth degree black belt and master instructor for the school. Their school has been in business for over thirty years, and they would love to meet other Tech alumni and current students. Stop in!
1990s
Laura and Peter Elzinga '92 (Civil Engineering) are pleased to announce the birth of a son, Cort Brennen, born on July 2, 2013.
Matthew Loew '95 (Mechanical Engineering) has joined Maverick Innovation Lab in Delafield, Wisconsin, as technical director. This new endeavor helps industrial organizations with new product development. Matthew teaches at the Milwaukee School of Engineering part time and recently moved to Merton, Wisconsin.
David and Christina (Wolf) Reich '95 (Environmental Engineering, Civil Engineering) announce the birth of their third child, Victoria Ann, on April 7, 2011. She joins big sister Cassaundra (Cassie) and big brother Nathaniel.
Eric J. Schelter '99 (Chemistry), an assistant professor of chemistry at the University of Pennsylvania, has received a Cottrell Scholar Award from the Research Corporation for Science Advancement. Cottrell Scholars are early career faculty members committed to excellence in both research and teaching.
2000s
Audrey and Jim Goetzinger '04 (Civil Engineering) announce the birth of their third child, James Donald, born May 2.
Susan (Hallesy) '05 (Mechanical Engineering) and John Jeske '05 (Computer Science) announce the birth of their son, Henry Philip, born June 7.
Ryan '07 (Geology) and Kathryn Gray '07 (Geology) welcomed Daniel Patrick, born October 2, 2012. He was 8 pounds, 11 ounces, and 20.5 inches.
Nathan Klein '09 (Mechanical Engineering) has been hired as a production engineer at Perrigo's Allegan site. He currently resides in Wayland. Perrigo is a global healthcare supplier.
---
Transitions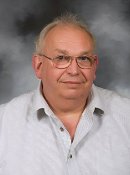 Tom Drummer
1954–2013
Tom Drummer, 59, a professor of mathematical sciences, passed away August 13 at his home in Chassell.
Drummer joined the math faculty in 1985. He served as interim chair of the department for several months during 1996–97 and at the time of his death was the department's graduate program director. He was a member of the University's Academy of Teaching Excellence. "He was a fantastic teacher, very popular and deeply concerned about students and what they needed to get out of their classes," said Mark Gockenbach, department chair.
Plus, he was simply a joy to be around. "We will all miss his booming laugh, his outgoing personality," said Gockenbach. Drummer had an active research program that included statistical analyses of wildlife populations, and he was never happier than when he was in a kayak fishing on a lake.
His door was always open, and he was always there with a helping hand, said his colleague, Professor Jiangping Dong. "You could always talk with Tom, and if you were having trouble, say with a student, he would say, I would do this and that. Now that he's gone, I don't know who I'll ask. I'm so sad that he's left us."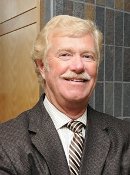 James Thretheway
1944–2013
James Trethewey '67, of Cleveland, Ohio, passed away suddenly October 13 at the age of sixty-nine. He was active in the University, serving on the School of Business and Economics Advisory Board and the Michigan Tech Fund Board of Trustees. He and his wife established the James and Dolores Trethewey Applied Portfolio Management Program Professorship and supported students through scholarships. In 2013, Jim received the Michigan Tech Alumni Association's Distinguished Alumni Award.
The Ironwood native majored in business administration. For most of his career, he was employed by Cleveland-Cliffs (now Cliffs Natural Resources), retiring as senior vice president of business development in 2007, after thirty-five years with the company.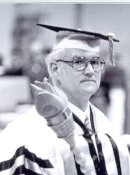 Art Weaver
1925–2013
Art Weaver, 87, former professor in the mechanical engineering–engineering mechanics department, died March 6 following a brief illness. He came to the University in 1958 and rose through the ranks to professor, received the campus-wide Distinguished Teaching Award in 1961 and the Teaching Award of the ME-EM department in 1984. He retired in 1984.
"Art had a major impact on the quality of our academic program," said Bill Predebon, chair of the ME-EM department. "He was an outstanding teacher with high expectations of his students, and in turn he was highly respected by them and the faculty alike."
Weaver was married to Madelyn Dolley, who passed away in September 1992. He later married Phyllis Boutilier. He was honored with the Ken Hamar Award from the Michigan Tech Huskies Club in 2010 as a supporter of Michigan Tech Athletics. Art was also University marshal at commencement for many years.
Retirements
The following faculty and staff retired from Michigan Tech recently. The years they first came to Tech are listed below.

Christine S. Anderson, special assistant to the president, Vice President for Research, 1980
Susan T. Bagley, professor, Biological Sciences, 1979
Dallas K. Bates, professor, Chemistry, 1975
Debra L. Bruch, associate professor, Visual and Performing Arts, 1987
Anne K. Chambers, library assistant 5, Van Pelt and Opie Library, 1970
David J. Chesney, associate professor, Chemistry, 1986
Becky Christianson, interim director of employment services, Human Resources, 1978
Joann E. DeRoche, library assistant 5, Van Pelt and Opie Library, 1996
Marian Decaesari, food service helper, Dining Services, 1983
Judy M. Fynewever, senior lecturer, Kinesiology and Integrative Physiology, 1980
Paul M. Kilpela, research associate, Mechanical Engineering– Engineering Mechanics, 1976
---
In Memoriam
The Michigan Tech family extends condolences to the relatives and friends of those who have passed away recently.
1940

Ernest A. Alvord

1943

Edward O. Falberg
Walter Potoroka Sr.
Robert H. Pulford

1945

Robert D. Sampson

1946

Ralph L. Paoli

1947

Dudley G. Seay
Orrin H. Wright

1948

Albino J. Cigallio
Kenneth W. Nickel

1949

Paul M. Balconi
John W. Erwin
Norman A. Frank

1950

Charles P. Aho
Harold R. Anderson
Roy W. Nagle Jr.
Theodore H. Olson
Emil F. Platske
Kenneth J. Stevens
Raymond J. Wesolek, PE

1951

Harry J. Beamish
James O. Greenslade
Caryl Elizabeth (Erickson) James
Paul H. Kariniemi
Robert W. Storm, PE

1952

Charles J. Croteau
Raymond N. Erkkila
Edward J. Karkoska
Arne C. Koskela

1953

Thomas R. Evans
Bill M. Krieger
Donald R. Lukkari

1954

John A. Chisholm

1955

Eugene E. Foco

1956

Wilbert R. Maki
Raymond M. Trewhella

1957

Robert H. Johnson Jr.
Wesley C. Stetler

1958

Paul R. DeMaagd
Ronald E. Klammer
Nestor H. Salminen
Clifford A. Wylie

1959

Richard J. Britten
A. Marshall Forsberg
Roy H. Jurva
Raymond G. Perry
Charles S. Schack
Robert J. Zgonc

1960

Thomas J. Korpela
Paul W. McKie

1961

John W. Stollery

1962

Donald W. Thomson

1964

David J. Dever

1967

James A. Trethewey

1970

John B. Drummond, PE, CPE

1971

Michael P. McKereghan

1972

Peter A. Hasselblad
Susan L. (Hellman) Lines

1973

Dr. Margaret M. Harris
Duane A. Karjala

1975

Marilyn M. Marshall

1976

Paul J. Bader

1979

J. Richard Maier

1980

Joseph A. Lemsky
Ann M. Paoletti

1981

Matthew B. Buczek

1996

Jason M. Lewis

2013

Eric W. Daavettila
Jon L. Parker
Michigan Technological University is a public research university, home to more than 7,000 students from 54 countries. Founded in 1885, the University offers more than 120 undergraduate and graduate degree programs in science and technology, engineering, forestry, business and economics, health professions, humanities, mathematics, and social sciences. Our campus in Michigan's Upper Peninsula overlooks the Keweenaw Waterway and is just a few miles from Lake Superior.