Class Notes
1950s
Dick Temple '58 was named 2011 Man of the Year in Goleta, California. He was honored for his volunteer work with the Rotary Club.
1960s
Manfred Philipp '66 is a Fulbright senior scholar teaching and doing research at the Patan Academy of Health Sciences in Kathmandu, Nepal. He returns to New York City in January to resume his position as professor at the City University of New York. "Are there any other Tech graduates in Kathmandu?" he asks. His photos can be seen at www.flickr.com/photos/mphilipp.
1970s
Christopher Lenicheck '70 has been elected first vice commander of American Legion Post 74, Charlottesville, Virginia. "Just what I needed . . . less free time in my retirement," he writes.
1980s
Karen Knight '81 is well on her way in her new mid-life career as an accountant. She is the business manager for the Almont Community Schools (which she attended). "I'm still feeding my love of numbers which is what drew me to engineering back at Tech," she says. She also recently celebrated the marriage of her daughter Rachel to Patrick Connors, which took place in Calumet. Rachel works as an admissions manager at Tech. "It was a beautiful day complete with a rousing rendition of the alligator dance!" says the mother of the bride.

James Buffington '82 invites everyone to check him out on LinkedIn: www.linkedin.com/in/jimbuffington.

Marie Cleveland '82 was the recipient of FedEx's Five Star award, which recognizes team members who have enhanced service and profitability and exemplified the spirit of teamwork. Managers nominate their team members for this annual award, the highest honor at FedEx.

Thomas J. Snyder '82 (BSME) celebrated thirty years with Marathon Petroleum Company in September. He and his wife, Jeanne '82 (BSBA), reside in Findlay, Ohio.

Stacey Roehm Morrison '88 married Ronnie Jack Keener on June 9.

Matt Cromie '89 has completed his MS in Medical Informatics at Northwestern University in Chicago.
1990s
Laura and Peter '92 Elzinga have been blessed with a son, Ty Christopher, born July 24.

Aaron and Jeanette (Foley) '95 Albright (Civil Engineering) announce the birth of their fourth child, Quinn Keith, born September 28. Quinn joins Ethan, 6, Grace, 4, and Weston, 2.

Jennifer Meyer '98 is working as a high school algebra and physics teacher in Bremen, Indiana.

Jon and Shannon (Garland) '99 Schoepflin welcomed their second child, Piper Dee, on September 23. She was born at 33.5 weeks and weighed 3 pounds, 9 ounces.
2000s
Amy Graham '00 (BSBA, STC) '03 (MS RTC) married Berl Back in May 2012 in Eaton Rapids.

Erin and Jeremy '00 Nitka are the proud parents of Megan Ann, born July 18.

Garett and Traci (Blank) '02 Paige were married on June 19, 2010, and welcomed their first daughter, Mackenzie Grace, born May 2.

Patrick '03 '05 and Sara (Hardyniec) '03 '05 Leow welcomed twins, daughter Olivia and son Garrett, born May 29. Grandpa Bruce Hardyniec '70 and Uncle Andy Hardyniec '07 are very proud.

James '03 (BSME) and Lacey '04 (EEN) '07 (MS Forestry) Mason and big sister Caroline are proud to announce the birth of Eleanor Valerie. She was born on October 16 and is doing great.

Veronica (Rozmiarek) '05 (Math) and Gedare '05 (CS, Math) Bloom are proud to announce the birth of their first child, Annalise Josephine, born August 18.

Timothy Kurdziel '07 (MSE) wed Elizabeth Bartlett in East Lansing on April 21.

Kristin Schmidtke '08 (Math) wed Will Brewer '08 (Electrical Engineering) on August 25. They live in Seattle.

Steve and Leanne (Kozicki) '01 '09 Jenson were married July 14 in Edmonds, Washington. They also announce the birth of their son, Ryan James, who weighed 9.1 pounds and was 20 inches long at birth. Both he and mom are doing well and looking forward to continuing the Husky tradition. The family resides in Lynnwood, Washington.

Brendan '10 and Katie (Stencel) '09 Dodge welcomed their son, Christopher John, on May 9.

David '07 and Jennifer (Markham) '09 Conn were married on September 2 in Mears.
2010s
Christopher Martin '10 is the content and communication manager at TRICAST Inc. in Milwaukee.
---
Transitions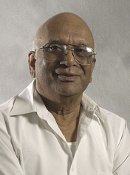 Vasant Potnis
Professor emeritus of physics
1928–2012
Vasant Potnis, who retired from Michigan Tech in 1996, passed away September 15 in Gwalior, India.
Potnis was born in 1928 in India and traveled by boat to the US in 1954. He came to Michigan Tech in 1968 from Kansas State University. Potnis's research focused on low-energy nuclear physics, beta and gamma ray spectroscopy, and time variations of cosmic radiation.
"Vasant's pleasant personality contributed significantly to the department, while he provided much-needed external visibility as a fellow of the American Physical Society," said physics professor Don Beck.
David Lucas earned an MS in Physics from Michigan Tech in 1977 under Potnis's direction and later received Tech's first PhD in Physics in 1986. Now chair of the physics department at Northern Michigan University, Lucas called Potnis "one of the nicest people."
"He was always encouraging and helpful. I never had to worry about asking him anything," Lucas said.
The Potnises split their time between Houghton and Gwalior, where Vasant owned a casting business. After retiring, he continued to teach classes within the physics department. Potnis is survived by his wife, Kusum.
Leslie Leifer
Professor emeritus of chemistry
1929–2012
Les Leifer, professor emeritus of chemistry, passed away in the presence of his family on November 9 in Denver at the age of 83.
Leifer came to Michigan Tech in 1966 as a full professor, bringing with him an Atomic Energy Commission research grant. He would receive Michigan Tech's Research Award in 1970.
Leifer served in the University Senate from 1990 through 1999. In 2001, he received the Faculty Distinguished Service Award, in part for efforts that prompted the University to match employee contributions to their retirement accounts.
"Les loved working with students," said Tony Rogers, an associate professor of chemical engineering. "He loved teaching, and he loved to challenge students. He didn't like to see students just get by. He wanted them to become deep thinkers."
For his efforts, Leifer received the Big Screw Award, given by a student organization to the most deserving faculty member. "He was proud of it," Rogers said.
He also received the 2001 Claire M. Donovan Award. Sponsored by the Blue Key Honor Fraternity, it is given to a member of the Tech community for outstanding service.
Leifer is survived by his wife, Elizabeth Leifer; his son and daughter-in-law, Andrew and Carla Leifer of Evergreen, Colorado; and his two grandchildren.
Retirements
The following faculty and staff retired from Michigan Tech this year. The years they first came to Michigan Tech are listed below.
John Gagnon, promotional writer, Marketing and Communications, 1998
Dennis Hagenbuch, director of intramurals, Kinesiology and Integrative Physiology, 1988
Neil Hutzler, professor, Civil and Environmental Engineering, 1978
Larry Lankton, professor, Social Sciences, 1981
Mary Marchaterre, manager of information systems, Development, 1999
Gary Smith, data specialist, Enrollment Services, 1978
Rita Smith, staff assistant, Career Services, 1987
Dennis Wiitanen, professor, Electrical and Computer Engineering, 1966
---
In Memoriam
The Michigan Tech family extends condolences to the relatives and friends of those who have passed away recently.
1935

Alfred A. Camilli

1937

John J. Mattiello

1939

Charles B. Alvord

1941

Robert M. Adams
William P. Robinson

1942

Alice R. (Runge) Underwood
Waino E. Wahtera

1943

James N. Hall

1948

Dr. Donald W. Smith

1950

Arthur R. Benson
Bernard G. Flesch
Kenneth I. Johnson
William J. Kure

1951

Walter J. Huhtala
William E. Kissner, PE
Robert J. Melvin
Keith E. Sensenbrenner
Frederick P. Sundquist

1953

Douglas J. Koski

1954

Dr. William L. Adams
James A. Bekkala

1955

Robert L. Robinson

1956

William J. Brown
James C. LaBelle

1958

Robert J. Sernatinger

1959

Walter A. Sullivan

1960

Robert L. Carlson

1961

W. Charles Ferguson
James A. Guerard

1963

Layton J. Bowers
Dale L. Hanes
Norbert L. Smith

1964

David R. Treloar

1968

Donald N. McLeod
William VandeKieft

1972

James G. Letto
Mark V. Nelson
Dr. Steven M. Tuominen

1973

Richard A. Fochtman Jr.
Tex K. Monroe

1974

Paul K. Peterson

1975

Raymond R. Dahl

1977

Jeannette E. Jacobs

1978

Margaret W. (Webber) Blake
Ronald J. Naasko
Gary W. Simonson

1980

Scott E. Leu

1981

John C. DeWaha

1983

Robert H. Strahl

1985

Brian J. Komula

1987

First Lt. Glen M. Griffin
Karla M. (Kanzer) Ooley

1991

Keith E. Schwartz

1996

Michael C. Seiltz

2001

Aaron S. Gosselin

2010

Stuart Richard Mitkey
---
Cloud honored by Society for Experimental Mechanics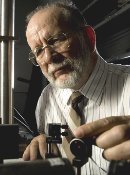 Gary Cloud '59, PE, University Distinguished Professor of Mechanical Engineering at Michigan State University, was selected by the honors committee of the Society for Experimental Mechanics to deliver the William M. Murray Lecture at the SEM XII International Congress on Experimental and Applied Mechanics held in Costa Mesa, California, in June 2012. The Murray Lecture is the most prestigious honor conferred by the society. The title of the lecture was "Some Curious Unresolved Problems, Speculations, and Advances in Mechanical Fastening."
Cloud is past president of the society and has served in many other executive posts. In 2011, he was honored by MSU for fifty years of service on the faculty. He is founding director of the MSU Composite Vehicle Research Center. He has been faculty advisor of the MSU Formula SAE Racing Team for seventeen years and has received the Carroll Smith Mentor's Award from SAE for his work with the team.
---
Captain Robert C. Lytikainen retires
Captain Robert C. Lytikainen (ret.) '62 (Math) recently retired from a second career as the Defense Sciences Research Council military liaison and consultant to the Defense Advanced Research Projects Agency (DARPA).
Lytikainen was widely recognized in the military R&D community as an expert in the fast-evolving world of high-tech tactical applications. He also developed counter-terrorism technologies; linkages between military, national, and civil biological-weapons defense technology; and emergency response efforts.
Lytikainen was a naval cryptologist and a space electronic and information warfare officer for thirty-one years, serving on active duty and in the Navy Reserve. He received several awards and decorations, including the Meritorious Service Medal and two Navy Commendation Medals.
---
Dehlin appointed to state pharmacy committee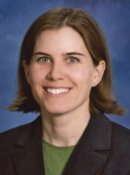 Jennifer (Mroz) Dehlin, who earned a BS in Biomedical Engineering from Michigan Tech in 2001, has been appointed to the Michigan Pharmacy and Therapeutics Committee by Governor Rick Snyder. The board advises the Michigan Department of Community Health on issues affecting prescription drug coverage for its various health care programs. Dehlin is a family physician with Marquette General Hospital and associate medical director of Lake Superior Hospice.
---
Helminski elected to State Bar of Michigan's Environmental Law Section Council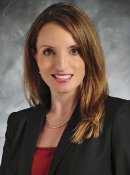 Tammy L. (Adamec) Helminski '97, an associate in Barnes & Thornburg LLP's Grand Rapids office, has been appointed to a three-year term on the State Bar of Michigan's Environmental Law Section Council. She is also chair the Hazardous Substances & Brownfields Committee of the Environmental Law Section. Helminski was named a "Rising Star" by Michigan Super Lawyers in 2009, 2011, and 2012 for her work in environmental law.
Michigan Technological University is a public research university, home to more than 7,000 students from 54 countries. Founded in 1885, the University offers more than 120 undergraduate and graduate degree programs in science and technology, engineering, forestry, business and economics, health professions, humanities, mathematics, and social sciences. Our campus in Michigan's Upper Peninsula overlooks the Keweenaw Waterway and is just a few miles from Lake Superior.