Alumni Association Notes
Proud to be a Husky
As winter begins to strengthen its icy grip on our beloved Upper Peninsula, it reminds me that it's time to buy the plane tickets to Houghton for Winter Carnival, which is right around the corner. I know I'm not the only alumnus who gets excited to see the statues, hockey games, and other activities that bring our scenic campus and the local community to life.
Reading, in this issue, about some of the amazing feats of engineering attributable to our extraordinary alumni reminds us that the value of our degrees is enhanced by the accomplishments of our fellow alumni, across many graduating classes. I am constantly amazed about the things our alumni achieve. I'm proud to be a Husky!
Another talented Husky is Ali Haidar, from Windsor, Ontario, who had the opportunity to play on the Lebanese national basketball team. You can read about Ali and his journey in A Star from the East.
The Generations of Discovery Campaign is making significant progress, thanks to generous alumni and friends. It's encouraging to see how the cumulative impact of even the smallest of gifts is helping to strengthen Michigan Tech for future generations. There are still many opportunities to leave your imprint.
Thinking about a warmer time of year, I'm excited to look ahead to next August, when our association will host the first ever "Women of Michigan Tech" reunion, celebrating the many amazing women who have been part of the campus community and welcoming them back to Houghton with a distinctive event.
Finally, now is a great time to ask all of you to think of fellow alumni you know who are truly exceptional and nominate them for your association's board of directors, or for one of our awards. Our board is an engaged, committed, passionate group of people doing exciting things. Maybe you would make a great director? Think about it.
Paul J. Ninefeldt '96
President, Michigan Tech Alumni Association
---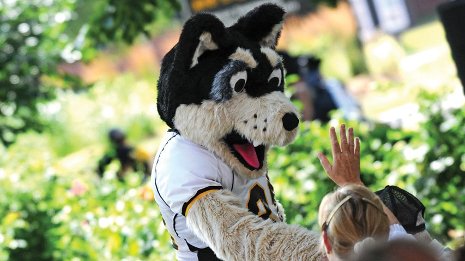 Alumni Reunion 2012 is going to be extra special!
Reconnect with your classmates and check out what's new at Michigan Tech.
Mark your calendars and plan to visit your alma mater for Alumni Reunion August 2–4, 2012. It's the 110th anniversary of the Michigan Tech Alumni Association, and preparations are already under way to make this the biggest reunion ever.
The featured classes will be the Golden Ms (those who graduated fiftyplus years ago) and the classes of '62, '72, '82, '87, '92 and '02. A reunion is planned for men's basketball alumni, and several fraternities and sororities will be hosting gatherings as well. There will also be special events in honor of the fiftieth anniversary of the Department of Biological Sciences.
The 2012 Reunion will be the first ever to celebrate the women of Michigan Tech. More than 15,000 female graduates, former students, faculty, and staff will be invited to events hosted by the Presidential Council of Alumnae.
Visit www.mtu.edu/reunion for details.
---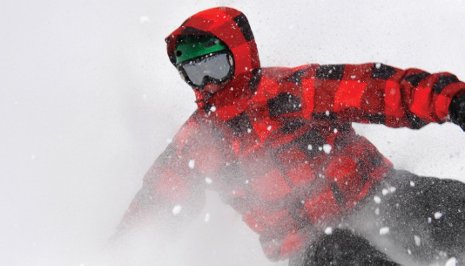 Copper Country Snowfall Contest is back!
Predict the total amount of snow to fall in the Keweenaw this winter and win a stay at the Keweenaw Mountain Lodge and a Michigan Tech Winter Survival Kit!
Last winter, over a thousand alumni and friends responded to our challenge with guesses ranging from a low of 100 inches to a high of 385. Ron Streib, a 1969 metallurgical engineering alumnus, came the closest with his prediction of 178.3 inches; the Keweenaw Research Center recorded a total of 178.5 inches for the season.
Ron and his wife, Shirley, stopped by the Alumni House this fall to let us know how much they enjoyed their stay at the Keweenaw Mountain Lodge and their Michigan Tech winter gear.
Don't wait! Enter your snowfall prediction for the 2011–12 season at http://apps.alumni.mtu.edu/snow.
---
Get involved! Serve on the Alumni Association Board of Directors
The Michigan Tech Alumni Association is calling for nominations for exceptional individuals to serve on its Board of Directors.
As the policy-making body for the Michigan Tech Alumni Association, the Board of Directors establishes programs, sets priorities for the Alumni Association, and works with the director of alumni relations to engage alumni with the University.
The deadline for nominations is December 31. More information about the responsibilities and expectations of Alumni Association board members as well as the nomination form can be found at mtu.edu/alumni/contact/board or by contacting the Office of Alumni Relations at alumni@mtu.edu or toll free at 877-688-2586.
---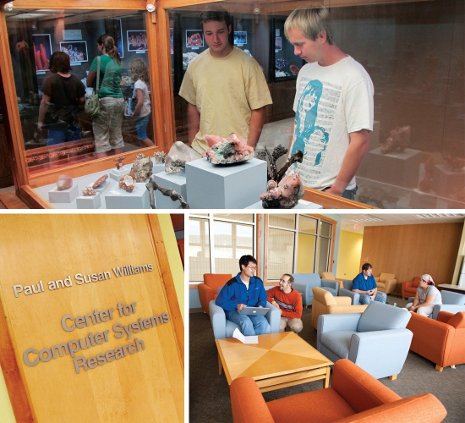 New computing center, new digs for the Seaman Museum— The Seaman Mineral Museum, long cached on the fifth floor of the Electrical Energy Resources Center, has moved to modern, new quarters on Sharon Avenue. The world-class collections are even easier to view, thanks to convenient parking. The former museum space is now the home of the Paul and Susan Williams Center for Computing Systems Research. Its 10,000 square feet of labs, offices, and common areas are open to students and faculty in the departments of electrical and computing engineering and of computer science, and to others with an interest in computing. The new museum and the Williams Center were both funded entirely through alumni contributions.
Michigan Technological University is a public research university, home to more than 7,000 students from 54 countries. Founded in 1885, the University offers more than 120 undergraduate and graduate degree programs in science and technology, engineering, forestry, business and economics, health professions, humanities, mathematics, and social sciences. Our campus in Michigan's Upper Peninsula overlooks the Keweenaw Waterway and is just a few miles from Lake Superior.