Note: Study Abroad programs have been suspended through December 2020. We will reopen study abroad opportunities as soon as global, federal, state, and University authorities deem it is safe and appropriate.
Discover Your Program
Michigan Tech offers a variety of programs beyond the traditional study abroad experience. Program types include faculty-led, exchange, internships, research, Christian missions, and international engineering senior design. Explore your options, we can help you narrow them down!
10 Steps to Study Abroad
First, watch the Study Abroad 101 recorded session
Next, meet with your academic advisor to discuss how study abroad may fit into your academic plan
2
Via TRM - research and identify study abroad programs and locations
First, sign in to Via TRM and create your traveler profile
Next, browse travel programs to find your best matched programs and locations
Select your study abroad program
Submit your Michigan Tech study abroad application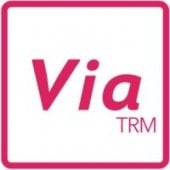 3
Courses: research, select, request
After you've submitted a Michigan Tech study abroad application on Via TRM, you can begin the study abroad course evaluation and planning process
You will receive an email from studyabroad@mtu.edu with the Google Sheets link to begin the course evaluation and planning process.
4
Complete your study abroad course planning
Your academic advisor will finalize your course planning
Upload your completed study abroad course evaluation and planning form to your Via TRM account
5
Research and apply for study abroad scholarships
6
Receive home university approval to study abroad
Your Michigan Tech study abroad application is reviewed by Pavlis and the Dean of Students
7
Submit your study abroad program provider application
After you've been approved by Michigan Tech to study abroad, you are required to submit your program provider application.

Make sure you follow their application deadlines and admission requirements.
8
Register for study abroad courses through your study abroad program provider
Reference your Michigan Tech Study Abroad Course Form to register for your courses
9
Attend the Michigan Tech study abroad pre-departure 201 and 301 sessions
Pre-Departure 201

Optional session to learn about passports, visas, and airfare
Pre-Departure 301

Mandatory session that reviews financial and health preparations, culture shock, health and safety, and packing advice

Spring study abroad

Pre-Departure 201 in October; Pre-Departure 301 in December

Summer and fall study abroad

Pre-departure 201 in March; Pre-Departure 301 in April