Last updated on March 27, 2023:
1) A GenCyber teacher camp will be held during the week of July 24 - 28, 2023. Click here for more information and to apply.

2) There is no plan for a GenCyber student camp in 2023. You may choose the cybersecurity camp (class number: 52388) hosted by the Summer Youth Program at Michigan Tech. Fees may be applied.
3) Click here to view photos and videos from past GenCyber camps.
4) If you are a local student and interested in cyber competitions, click here to join the CyberHusky team.
The GenCyber program provides summer cybersecurity camp experiences for students and teachers at the K-12 level. The goals of the program are to help students understand safe on-line behavior, learn fundamental cybersecurity knowledge, increase interest in cybersecurity careers, and improve pedagogical methods for delivering cybersecurity content in K-12 curricula.
The GenCyber camps at Michigan Tech are live-in / commuting programs jointly managed by Michigan Tech's Summer Youth Program (SYP) and faculty from the College of Computing. Live-in camp participants will stay overnight in the Michigan Tech residence halls during their time at GenCyber. Commuters will commute every day to participate in day-time activities. The GenCyber camps are offered at no cost to all participants. All selected participants will receive a scholarship valued at more than $1,000, which covers all tuition, classroom supplies, and room and board. Funding of the GenCyber camps will be provided jointly by the National Security Agency (NSA) and the National Science Foundation (NSF) through awards received by Michigan Tech. The GenCyber camps are contingent on funding availability.
The GenCyber camps will cover various aspects of Cyber Hygiene and fundamental cybersecurity knowledge including security, privacy, cyber ethics, email phishing, social engineering, password management, coding, Linux, networking, common security vulnerabilities and attacks. Camp activities include hands-on exercises, interactive lectures, games, career exploration, and campus tours. Camp participants will not only learn cybersecurity knowledge during the camp, but also serve as Cyber Ambassadors to preach cybersecurity to others after the camp.
The GenCyber camp is co-managed by the Summer Youth Program (SYP) office at Michigan Tech. Want to explore other exciting SYP opportunities? please visit https://www.mtu.edu/syp/.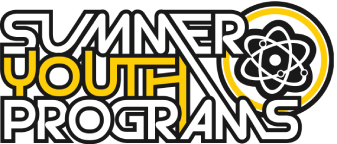 Camp in 2022: GenCyber Student Camp at Michigan Tech - "Cybersecurity + AI"
There is no plan to host a GenCyber student camp in 2023.
Camp Title: GenCyber Teacher Camp at Michigan Tech - "Cyber Ambassador"
Date: July 24 - 28, 2023

Applications will be accepted until all spots are filled.

The GenCyber camp a one-week, beginner-level, residential summer program for thirty middle / high school teachers held on Michigan Tech campus, with various pre-camp and post-camp activities during the school year . The camp covers fundamental cyber hygiene and cybersecurity knowledge including ethics, phishing, PC architecture, Linux, networking, wireless, and ethical hacking. Four pedagogical principles are featured in this camp: 1) Learning through doing with hands-on applications and activities. 2) Learning through gaming in a fun and inspiring environment. 3) Learning through teaching by sharing cybersecurity knowledge with others. 4) Learning through case studies by infusing real-world cyber stories into curriculum modules.
This is a live-in program (commuting optional), and is offered at no cost to all participants. Room and board is included. The room is a suite (Hillside) with 4 single bedrooms that share 2 bathrooms, a kitchen and a living room. For live-in campers, three meals are included per day. For commuter campers, breakfast and lunch are included each day. Click here to view Hillside information. Check-in is held on Sunday prior to the program. Camp daytime activities will run from 8:30 am to 5:00 pm, Monday through Friday. Evening activities are optional. Participants are responsible for their own transportation to and from campus, which may include travel expenses, parking fees, and other costs.
The GenCyber camp curriculum was built based upon the Michigan Computer Science K-12 Standards. Teacher participants will be able to use GenCyber activities to count for at least 24 State Continuing Education Clock Hours (SCECHs).
The GenCyber teacher camp is open to all middle / high school teachers in the U.S., with preference given to STEM teachers. Must be a U.S. Citizen. Prior knowledge of computer and cybersecurity is not required. However, it's helpful to have strong interest in computer and cybersecurity. Women and underrepresented minority groups in STEM are strongly encouraged to apply.
Each teacher participant will receive a stipend of $600 for attending and completing GenCyber activities. Teachers are expected to develop two lesson plans and implement them in classroom teaching. There will be dedicated time for lesson plan development during the camp, with help from K-12 experts. Teachers are encouraged to work in groups on lesson plan development. Potential lesson plan topics include cyber ethics, safe online behavior, career opportunities, email phishing, computer, coding, Linux, network, wireless, encryption, hacking, and many others. Previous camp participants include teachers of computer, technology, math, science, social studies, language arts, special education and others.
The camp also includes 8 hours of pre-camp activities and 8 hours of post-camp activities. All these activities will be hosted virtually during evenings or weekends (Date & Time TBD). Camp candidates are expected to participate in these activities.
Pre-Camp activities (8 hours) include:
1) GenCyber Kickstart Workshop: virtual, one hour
2) Introduction to Computing Systems: virtual, one hour
3) Introduction to Network and the Internet: virtual, one hour
4) Introduction to Programming: virtual, one hour
5) Introduction to Data and Analysis: virtual, one hour
6) Introduction to Impacts of Computing: virtual, one hour
7) Introduction to Cybersecurity: virtual, one hour
8) Introduction to Michigan K-12 Computer Science Standards: virtual, one hour
Post-Camp activities (8-10 hours) include:
1) Cybersecurity Awareness Month: one hour
2) Governor's High School Cyber Challenge: four hours
3) Winter Wonder Hack Cybersecurity Competition: four hours
4) Community outreach and Cyber Ambassadors: one hour
Past GenCyber camps:
Additional Resources:
The project PI is Prof. Yu Cai from the College of Computing at Michigan Tech. The lead instructor is Mr. Tim Van Wagner who is also from the College of Computing at Michigan Tech.
Steve Kass and Emily Gochis from the Copper Country Intermediate School District (CCISD) provide K-12 pedagogical expertise in curriculum development. Thomas Cogswell from the College of Computing is the project coordinator. The Summer Youth Program (SYP) Office at Michigan Tech offers tremendous help on registration and camp management. Other project personnel include undergraduate students, camp helpers, and SYP staff.
If you have questions and/or would like to be notified about future cybersecurity camps or similar offerings, please contact us at: gencyber@mtu.edu