Important Update on April 6, 2020:
Based on a guidance issued by the sponsor National Security Agency (NSA), all GenCyber 2020 summer programs will be deferred to 2021 due to the impact of the COVID-19 virus.
Please come back in Spring 2021 for updates.
If you have questions or would like to be notified about future offerings, please contact: gencyber@mtu.edu
If you are interested to view the past GenCyber camps in 2019, please click here for details.
The GenCyber program provides summer cybersecurity camp experiences for students and teachers at the K-12 level. The goals of the program are to help students understand safe on-line behavior, learn fundamental cybersecurity knowledge, increase interest in cybersecurity careers, and improve pedagogical methods for delivering cybersecurity content in K-12 curricula.
The GenCyber camps at Michigan Tech are live-in programs (commuting optional) jointly managed by Michigan Tech's Summer Youth Program (SYP) and faculty from the College of Computing. Camp participants will stay overnight in the Michigan Tech residence halls during their time at GenCyber. The GenCyber camps are offered at no cost to all participants. All selected participants will receive a scholarship valued at more than $1,000, which covers all tuition, classroom supplies, and room and board. Funding of the GenCyber camps will be provided jointly by the National Security Agency (NSA) and the National Science Foundation (NSF) through awards received by Michigan Tech. The GenCyber camps are contingent on funding availability.
The GenCyber camps will cover various aspects of Cyber Hygiene and fundamental cybersecurity knowledge including security, privacy, cyber ethics, email phishing, social engineering, password management, coding, Linux, networking, common security vulnerabilities and attacks. Camp activities include hands-on exercises, interactive lectures, games, career exploration, and campus tours. Camp participants will not only learn cybersecurity knowledge during the camp, but also serve as Cyber Ambassadors to preach cybersecurity to others after the camp.
The GenCyber camp is co-managed by the Summer Youth Program (SYP) office at Michigan Tech. Want to explore other exciting SYP opportunities? please visit https://www.mtu.edu/syp/.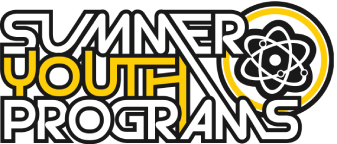 All GenCyber student camps in summer 2020 will be canceled.

All GenCyber teacher camps in summer 2020 will be canceled.
However, Michigan Tech plans to offer the following free GenCyber teacher camp for K-12 teachers in summer 2021.
K-12 Teacher Camp (20 seats)
Date: TBD in summer 2021
Location: Michigan Tech Campus (Houghton, MI)
Application deadline: TBD
Each teacher participant will receive a stipend of $500 for attending and completing camp activities.
Late applications may be considered but this scholarship will be awarded on a first-come, first-served basis and with consideration for the strength of the application. Due to the limited availability of seats, early registration is strongly recommended.
Prior knowledge of computer and cybersecurity is not required. It's helpful to have a background in math and science and an interest in applying computing and cybersecurity technologies in K-12 classrooms. Women and underrepresented minorities are strongly encouraged to apply.
Camp participants will explore the world of cybersecurity with experts in the field through fun, real-world learning experiences enhanced by close interactions. Click here to view the tentative camp schedule and activities.
The project PI is Prof. Yu Cai from the College of Computing at Michigan Tech. The lead instructor is Mr. Tim Van Wagner who is also from the College of Computing at Michigan Tech.
Steve Kass and Emily Gochis from the Copper Country Intermediate School District (CCISD) provide K-12 pedagogical expertise in curriculum development. Amanda Jackson from the Summer Youth Program (SYP) Office at Michigan Tech offers tremendous help on registration and camp management. Other project personnel include Dr. Bo Chen from CS (co-PI), undergraduate students, and SYP staff.
If you have questions and/or would like to be notified about future cybersecurity camps or similar offerings, please contact: gencyber@mtu.edu