Sonia Goltz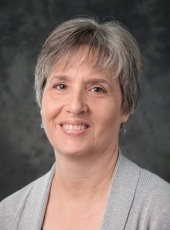 Contact
906-487-2668
Academic Office Building 115
Professor of Organizational Behavior, College of Business
MS, PhD in Industrial/Organizational Psychology, Purdue University
BA in Psychology, University of Indianapolis
Biography
Dr Goltz began her career at the University of Notre Dame and joined Michigan Tech in 1996. In addition to the teaching and research she does that is listed below, she is active in serving the academic and business communities. For example, she has served as Director of Business Graduate Programs at MTU. She also is an editorial board member for the Journal of Management Education, Journal of Organizational Behavior Management, and Journal of Business and Management. Dr. Goltz occasionally does consulting work for local organizations such as the Portage Lake District Library and the LaSalle Technology Group.
Research Focus
Originally, beginning with her dissertation, Dr. Goltz conducted laboratory studies on escalation of commitment, sometimes called sunk cost or the decision to "throw good money after bad." She then became interested in gender equity issues, including legal aspects and has several publications on those topics. She also explored related topics such as social power. At this point she has been exploring the topic of coercion and freedom, an extension of her previous work on power and equity.
Teaching Interests
Organizational Behavior
Organizational Change
Research Interests
Organizational change
Organizational discrimination and justice processes
Social power
Entrepreneurial coping with stress
Selected Publications
Goltz, S. (2020). "On Power and Freedom: Extending the Definition of Coercion." Perspectives on Behavior Science, 43,137-156. http://link.springer.com/article/10.1007/s40614-019-00240-z
Reinsch, R., Goltz, S.M., & Hietapelto, A. (2020). "Student Evaluations and the Problem of Implicit Bias." Journal of College and University Law 45(1), 114-140.
Goltz, S.M., Mayer, A.L. & Orr, B.D. (2020). Examples from Agroforestry." Journal of Sustainable Forestry, 1-15. https://doi.org/10.1080/10549811.2020.1730906
Sotirin, P.J., & Goltz, S.M. (2019). "Academic Dual Career as a Lifeworld Orientation: A Phenomenological Inquiry." The Review of Higher Education, 42(3), 1207-1232.
Goltz, S.M. (2018). Organizational Change: Insights from Buddhism and Acceptance and Commitment Therapy (ACT). Journal of Management, Spirituality, and Religion. https://doi.org/10.1080/14766086.2018.1513857
Goltz, S.M. (2017). "Enhancing Simulation Learning with Team Mental Model Mapping." Management Teaching Review. DOI: 10.1177/2379298117706335.
Reinsch, R., & Goltz, S.M. (2016). "Big Data: Can the Attempt to Be More Discriminating be More Discriminatory Instead?" St. Louis University Law Review, 61(1), 35-82.
Goltz, S.M., & Slade, D. (2016). "The Mapping of Contingencies in Mental Models Found in Organizations." Journal of Organizational Behavior Management, 36, 23-55.
Goltz, S.M., Buche, M.W., & Pathak, S. (2015). "Political Empowerment, Rule of Law and Women's Entry into Entrepreneurship." Journal of Small Business Management, 53, 605-626.