Sandra M. Boschetto-Sandoval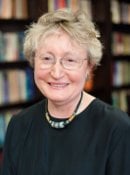 Contact
Emerita Professor of Spanish Language and Latin American Studies, Humanities
PhD, University of Oregon
Biography
I was born in Caracas, Venezuela, S.A, the child of Northern Italian immigrants who later immigrated to Los Angeles, California (November 1953) where my father worked for an engineering company for a few years before setting up his own business. I grew up speaking Italian at home, English at school, and Spanish outside of class, as many of my classmates were Spanish-speaking. Languages have been my life line and my vocation. All the rest (more or less important) ensued from these early experiences.
Specialties
Contemporary Latin American Literature
Latin American Cultural Studies
Latin American Women Writers
Modern Language Pedagogy
Recent Books
Sandra M. Boschetto-Sandoval. The Imaginary in the Writing of Latin American Author Amanda Labarca Hubertson (1886-1975): Supplements to a Feminist Critique. New York: The Edwin Mellen Press, 2004.
Recent Publications
"Pilot Collaboration and Program Development: Engineering Senior Design and Spanish for Cross-Disciplinary Literacy" [with Ciro A. Sandoval and Linda Phillips] [AC 2007-1623] American Society of Engineering Education. Pp. 1-19 (June 2007).