Jeffrey Wall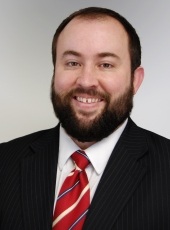 Contact
906-487-1707
Academic Office Building G010
Assistant Professor of Management Information Systems, School of Business and Economics
PhD in Information Systems, University of North Carolina at Greensboro
MS in Public Administration (minor in IS), Brigham Young University
BA in Organizational Communication, University of Utah
Biography
Jeffrey Wall joined MTU in 2015. Prior to joining MTU he taught at the University of North Carolina at Greensboro where he also received his PhD in Information Systems. Before earning his PhD, Jeffrey worked for several small businesses including some that he started. Small business and entrepreneurship are two of his passions.
Jeffrey has been involved in the design and development of several proprietary ecommerce systems and an ERP system., particularly web-based SaaS systems.
Teaching Interests
Web programming
Business Process Analysis
Information Security
Database Design
Research Interests
Information security behavior
Individual deviance
Organizational deviance
Organizational controls
Small business/entrepreneurship
Selected Publications
Wall, Jeffrey D., Lowry, Paul Benjamin, and Barlow, Jordan (forthcoming). Organizational violations of externally governed privacy and security rules: Explaining and predicting selective violations under conditions of strain and excess. Journal of the Association for Information Systems.
Wall, Jeffrey D., Stahl, Bernd C., and Salam, A.F. (forthcoming). Critical discourse analysis as a review methodology: An empirical example. Communications of the Association for Information Systems.
Wall, Jeffrey D., Knapp, Janice (2015). Learning computing topics in undergraduate information systems courses: Managing perceived difficulty. Journal of Information Systems Education, 25(3), p. 245-259.
Nemati, Hamid, Wall, Jeffrey D., and Chow, Anthony (2014). Privacy coping and information sharing behaviors in social media: A comparison of Chinese and U.S. users. Journal of Global Information Technology Management, 17(4), p. 228-249.
Wall, Jeffrey D., Palvia, Prashant, and Lowry, Paul Benjamin (2013). Control-related motivations and information security policy compliance: The role of autonomy and efficacy. Journal of Information Privacy and Security, 9(4), p. 52-79.