Heather Knewtson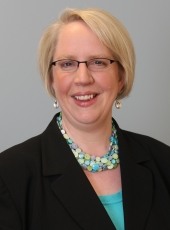 Contact
906-487-2771
Academic Office Building 124
Assistant Professor of Finance, School of Business and Economics
PhD, Finance, Washington State University
Biography
Dr. Knewtson earned her Bachelor's in Actuarial Science from Roosevelt University in 1999, working in industry as a pension actuary. Knewtson earned her Master's in Applied Economics (2010) and Doctorate in Business Administration – Finance (2011), both from Washington State University. Knewtson's research focuses on insider trading, with publications in the Financial Analysts Journal and Managerial Finance.
Dr. Knewtson received Central Michigan University's College of Business Administration Dean's Teaching Award in 2013. Knewtson was recipient of a similar award as a graduate student, receiving university level recognition as recipient of the Washington State University Graduate Student Teaching Excellence Award in 2010.
Teaching Interests
Undergraduate Finance
Graduate Finance
Research Interests
Insider Trading
Investments
Market Efficiency
Selected Publications
Knewtson, Heather, 2014, Leading a Mock Trading Floor: Active-Based Learning in a Business Context, Journal of Accounting and Finance 14, 11-19. (lead article)
Knewtson, Heather, and John Nofsinger, 2014, Why are CFO Insider Trades More Informative? Managerial Finance 40, 157-175.
Knewtson, Heather S., Richard W. Sias, and David A. Whidbee, 2010, Style Timing with Insiders, Financial Analysts Journal 66, 46-66.
Knewtson, Heather S., and Richard W. Sias, 2010, Why Susie Owns Starbucks: The Name Letter Effect in Security Selection, Journal of Business Research, 63, 1324-1327.