Sarah A. Green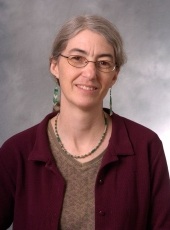 Contact
906-487-2048
Chemical Sciences 607
Professor Emerita, Chemistry
BA, Chemistry, University of Minnesota, Minneapolis, MN, 1983
PhD, MIT/WHOI Joint Program in Oceanography, Massachusetts Institute of Technology, Cambridge, MA and Woods Hole Oceanographic Institution, Woods Hole, MA
Postdoctoral Fellow, Department of Chemistry and Biochemistry, University of Texas, Austin
Biography
Dr. Sarah A. Green is interested in all aspects of environmental chemistry from molecular analytical methods to global climate change, including the science policy interface.
Dr. Green has been a member of the Chemistry Department at Michigan Tech since 1994 and served as Department Chair from 2004 to 2013. She was awarded a Jefferson Science Fellowship to serve in the Bureau of East Asia-Pacific Affairs in the U.S. Department of State (2013-14). Dr. Green served as co-vice chair for the Scientific Advisory Panel on the Sixth Global Environmental Outlook (GEO-6), United Nations Environment Programme.
Links of Interest
Research Interests
Climate change communication
Science-policy interface
Youth engagement in climate policy
Response of aquatic systems to climate change
Great Lakes
Fluorescence-based analytical methods
Aerosol chemistry
Origin and fate of dissolved organic carbon (DOC) in terrestrial, lake, and marine environments
Methods for detection of free radicals, photochemical transformations of natural and anthropogenic organic compounds in the environment
Integration of biological, geological, physical, and chemical data for understanding global cycles.