As part of Michigan Tech's signature Enterprise Program, AMS represents a consortium of four of the vehicle competition Enterprise teams—Blizzard Baja, Clean Snowmobile Challenge, Formula Car, and Supermileage Systems. Each AMS team is an interdisciplinary organization of students whose goal is to develop a complete vehicle—from concept, through prototyping and testing, and on to final build and 'delivery' at the respective competitions. While each team operates as a separate Enterprise entity, the AMS umbrella enables our teams to leverage the diverse talent, economies of scale, and synergistic opportunities afforded to the group as a whole. Ultimately, this hands-on learning environment allows AMS members to develop critical business, engineering, communication, and leadership skills for a successful transition into the workforce.

Industry involvement is critical to the success of AMS and the Enterprise program. Today's global challenges are clearly driving fundamental changes in transportation, and Michigan Tech's AMS teams are hard at work developing solutions to these challenges. Support of Michigan Tech's four Advanced Motorsports Enterprise teams offers enhanced access to tomorrow's engineers and leaders, increased visibility of sponsoring companies, and perhaps most importantly the opportunity to actively shape the future of engineering education.
Blizzard Baja SAE
Faculty Advisor: Kevin Johnson
Michigan Tech's long-standing tradition in Baja SAE dates back to the first competition in 1981. Tech pioneered the Winter Baja Invitational and continues to host and organize it annually. The Michigan Tech Blizzard Baja Enterprise is a student-led organization that designs, builds, and tests a single-seat off-road vehicle to compete in a national competition. The team's students use modern engineering and manufacturing processes to enhance vehicle performance by focusing on reduction of vehicle mass, maximization of drivetrain efficiency, improvement of driver visibility and comfort, and optimization of off-road vehicle handling and maneuverability. Each year, the team designs and builds a completely new vehicle for entrance into one or more of the national SAE Baja events. The team also organizes their own Winter Baja International event in February which brings nearly 20 universities and 50 vehicles to the Upper Peninsula each year. Michigan Tech's Baja team has a long history of success in SAE competitions. In 2012 Blizzard Baja placed 8th among nearly 100 teams in the Baja SAE Wisconsin event.
Clean Snowmobile Challenge
Clean Snowmobile Challenge
Faculty Advisor: Jason Blough
The overall team goal is to design and build a snowmobile that achieves reduced emissions and noise characteristics, minimizes additional cost, all while keeping performance equal to or better than the performance of stock snowmobiles. The Clean Snowmobile Challenge Enterprise is creating a clean-burning snowmobile that runs on isobutanol and a full electric snowmobile. Some of the major projects include an exhaust system, an intake system, and a new fuel calibration for the internal combustion snowmobile, as well as a new rear drive system for the electric snowmobile. The team competes in the Annual Clean Snowmobile Challenge held at Michigan Tech's Keweenaw Research Center.
Formula SAE
Faculty Advisor: Jim DeClerck
Formula SAE is a student competition where more than 100 teams from universities around the world build a formula-style race car to compete in both static and dynamic events at the annual Formula SAE world competition held in Michigan. The concept is to build an affordable race car geared towards the weekend auto-crosser where the static engineering innovations and dynamic racing capabilities are judged and ranked. Michigan Tech has a long history of top performing cars. Each year we push the racing envelope to develop cutting edge innovations that will create the future of racing!
Supermileage Systems
The Supermileage Systems Enterprise builds a single seat, high efficiency vehicle that competes in either the SAE Collegiate Design Series or the Shell Eco-marathon. The powertrain utilized by the vehicle is determined by the competition and is either a small displacement internal combustion engine or a battery electric design. Regardless of the event, the team must engineer a competitive vehicle and submit a written report detailing the vehicle design. The team must also deliver an oral presentation that demonstrates understanding of the engineering principles that support the design. Following a technical inspection, the vehicle must complete a dynamic performance event where miles per gallon (MPG) or mile per gallon equivalent (MPGe) is measured.
AMS Sponsors
"Creating the Future" Partners
Platinum Sponsors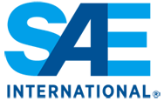 Corporate Sponsors
Checkered Flag
Green Flag Sponsors