Alumni Resources
As alumnus of Michigan Technological University's Graduate School, take pride in being a member of our alumni family! Reconnect with old classmates, stay current on Michigan Tech related news, share your story—where has life's journey taken you since leaving campus? And please, if you can, give back by supporting our hard-working Graduate Students!
Sean Fernstrum
'90
Sean Fernstrum is the President of R. W. Fernstrum and Company, a commercial marine heat exchanger manufacturer doing business worldwide. In addition to his career evolution including technical writing, sales, engineering and operations, he has been involved in a number of different charities, service organizations and boards, including the Michigan Tech Alumni Association Board of Directors. This profile appeared . . .
Nancy Vandermey
'89
Nancy Vandermey is a rocket scientist, volunteer zookeeper and amateur photographer. Vandermey joined the Jet Propulsion Laboratory in Pasadena, California, in 1996 and is presently Science Planning Systems Engineer for the Cassini spacecraft orbiting Saturn.
Jane Waldron
'84
Jane was an early student in Michigan Tech's Environmental Engineering program, and she graduated in 1984 with a bachelor's degree in Engineering. After graduation, she joined Limno-Tech as an environmental engineer.  After a short career in computer modeling of water quality, she moved to Dow Corning to join their Corporate Environmental Compliance department. 
Stay Connected
Boost the New Graduate Emergency Fund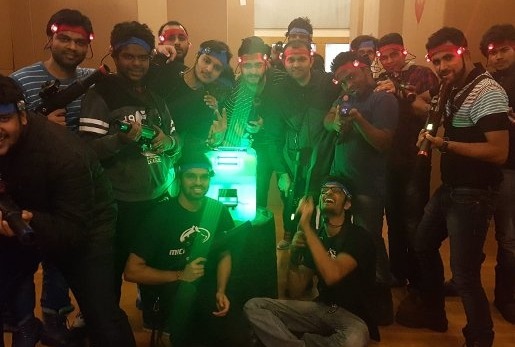 Our industrious Graduate Student Government has seeded the newly created Graduate Student Emergency Fund with donations raised from a laser tag event. Please help them build this fund to give meaningful help to a graduate student who finds themselves in sudden need of help.