Alumni Resources
As alumnus of Michigan Technological University's Graduate School, take pride in being a member of our alumni family! Reconnect with old classmates, stay current on Michigan Tech related news, share your story—where has life's journey taken you since leaving campus? And please, if you can, give back by supporting our hard-working Graduate Students!
Kimberly D'Augustino
'14, '14
The prestigious Michigan Tech President's Award for Leadership is given to one student each year. Kimberly D'Augustino, a double major in Materials Science and Engineering and Biomedical Engineering, was given the honor in 2015. D'Augustino excelled in academics while also taking full advantage of many opportunities—both on campus and off. During her time as an undergraduate at Michigan Tech . . .
David Hill
'65
David (Dave) Hill graduated from Michigan Technological University in 1965 with a BS in Mechanical Engineering. He went on to earn a Masters in Engineering from the University of Michigan-Ann Arbor in 1970. He has served as vehicle line executive for the Chevrolet Corvette since 1995, the Chevrolet Camaro and Pontiac Firebird since 1997. He has also been the Corvette chief engineer since November 1992. Dave began his . . .
Phillip Frederickson
'60
Mr. Phillip V. Frederickson came to Michigan Tech from Alma, Michigan and earned a baccalaureate degree in civil engineering in 1960. He is Chairman-CEO of Christman Company of Lansing, a construction firm founded in 1894 that provides construction and program management, general contracting, design build, and real estate development services. Phil began his career with Christman Company as a project engineer in 1967. . . .
Stay Connected
Boost the New Graduate Emergency Fund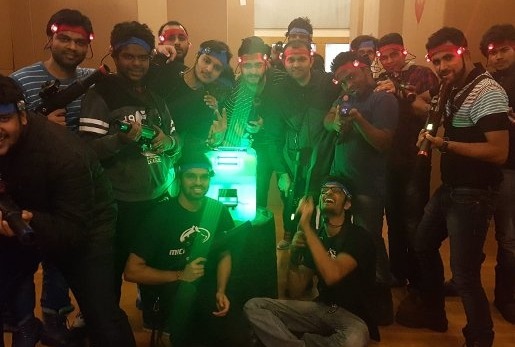 Our industrious Graduate Student Government has seeded the newly created Graduate Student Emergency Fund with donations raised from a laser tag event. Please help them build this fund to give meaningful help to a graduate student who finds themselves in sudden need of help.