Alumni Resources
As alumnus of Michigan Technological University's Graduate School, take pride in being a member of our alumni family! Reconnect with old classmates, stay current on Michigan Tech related news, share your story—where has life's journey taken you since leaving campus? And please, if you can, give back by supporting our hard-working Graduate Students!
Michelle-Anne Christensen
'84, '86
Michelle graduated from Michigan Tech in 1984 with a bachelor's degree in Geological Engineering and in 1986 with a master's degree in Civil Engineering. In 1989, she earned a BA International Commerce from the University of Copenhagen. She is currently the Executive Vice President of Sales for enChoice, Inc., a Premier IBM Business Partner specializing in enterprise software and solution sales headquartered . . .
Donald Dixon
'69
Mr. Donald Dixon, a native of Michigan, was awarded a BS degree in Chemical Engineering from Michigan Technological University in 1969. Following graduation, he worked as a Product Engineer and then a Sales Engineer for the Shell Chemical Company in Torrence, California. In 1971 he joined Gage Products in Ferndale, Michigan as Sales Engineer. He later held positions as Executive Account Manager and Vice President before . . .
Caleb Wendel
'04
In their classes at the School of Business and Economics, Steve Vizanko '04 and Caleb Wendel '07 learned how to craft a detailed business plan and meticulously estimate a new enterprise's growth.
Stay Connected
Boost the New Graduate Emergency Fund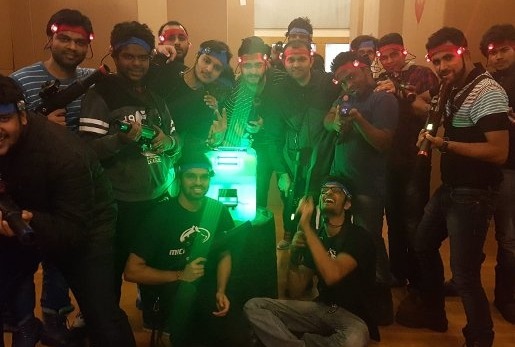 Our industrious Graduate Student Government has seeded the newly created Graduate Student Emergency Fund with donations raised from a laser tag event. Please help them build this fund to give meaningful help to a graduate student who finds themselves in sudden need of help.