Alumni Resources
As alumnus of Michigan Technological University's Graduate School, take pride in being a member of our alumni family! Reconnect with old classmates, stay current on Michigan Tech related news, share your story—where has life's journey taken you since leaving campus? And please, if you can, give back by supporting our hard-working Graduate Students!
Martha Sloan
Martha Sloan's impact on people on and off campus has been monumental. She was a pioneer in many aspects of her career and has always had time to help anyone who asked. Martha was the first woman hired as a faculty member in the Michigan Tech Department of Electrical Engineering and the first to head the Institute of Electrical and Electronics Engineers (IEEE), the largest professional organization in the world. . . .
Monica Hahn
'83
Monica Hahn is passionate about development—not only her own, but in helping teams and corporate cultures to reach their highest potential too. She is an experienced marketing executive with a proven track record in a variety of industries. She was recently named Vice President of Marketing for ARAMARK Sports & Entertainment, which provides a complete line of food, retail and facility management services to . . .
Kristin Tolentino
'01
Alumna finds her dream and her niche. When she was but a youngster, Kristin Nelson Tolentino, of Ashland, Wisconsin, had a dream of working at Disneyland. So where does this 2001 alumna, age thirty, work these days? At Disneyland, of course. "I'm sort of amazed by it," she says.
Stay Connected
Boost the New Graduate Emergency Fund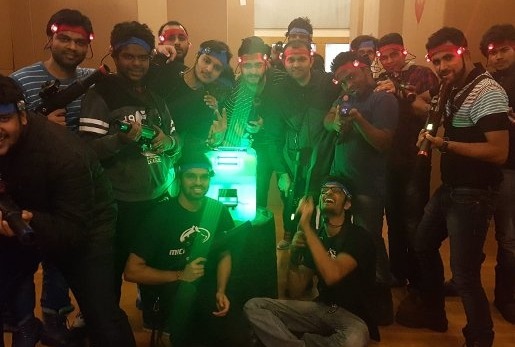 Our industrious Graduate Student Government has seeded the newly created Graduate Student Emergency Fund with donations raised from a laser tag event. Please help them build this fund to give meaningful help to a graduate student who finds themselves in sudden need of help.