Alumni and Friends
Elton Cairns
'55, '55
Dr. Cairns graduated from Michigan Tech in 1955 with a double major in Chemistry and Chemical Engineering. After receiving a Ph.D. in Chemical Engineering from the University of California at Berkeley he pursued an illustrious career at the research laboratories of General Electric, Argonne National Lab, General Motors, and, since 1978, at the Lawrence Berkeley National Laboratory where he is currently the Director of . . .
Marek Urban
'84
Dr. Urban received his B.S. degree in 1979 in Material Science and Chemistry from the University of Mining and Metallurgy in Cracow, Poland. He earned his Ph.D. degree in Solid State Chemistry with Professor Bahne Cornilsen in 1984, after joining the Chemistry Department of Michigan Tech with a master's degree in Physical Inorganic Chemistry from Marquette University in 1981.
Monica Valentovic
'78
Monica, a chemistry major, received her bachelor's degree from Tech in 1978. She then continued her education at the University of Toledo, earning a master's degree in pharmaceutical science in 1980. Next, she started on her quest for a PhD in Pharmacology at the University of Kentucky. During this time she worked as a Research Assistant. She received her doctorate in 1983. From 1983 to 1984, she was a Postdoctoral . . .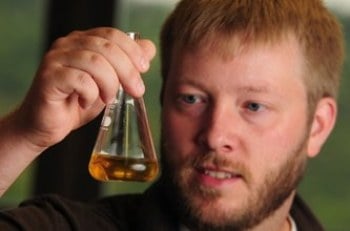 Alumni, tell us what you're up to.
Follow Us
Alumni Links
Take pride as a member of the Michigan Tech alumni family with over 70,000 members living and working in more than 100 nations around the world!
The Alumni reunion is a wonderful time to reunite with classmates and reminisce about your time at Michigan Tech.
Take advantage of continuing education and career planning and assistance, or even get help finding a job.
Being an alumnus of Michigan Tech has advantages other than a world-class education.
Chances are we are one of your favorite networks. Let's share.
Stay current with department news and research.
What You Can Do
Your experience and knowledge is incalculable. Share it with a student or recent graduate.
Enjoy alumni events in your local area.
We appreciate your gift, no matter the size.