Alumni and Friends
David Pruett
'75, '74
David J Pruett, from Pontiac, Michigan, earned a BS (1974) and MS (1975) in Chemistry at Michigan Technological University and a PhD (1978) at Michigan State University. While at Michigan Tech, Dave studied experimental anti-malarial drugs, lanthanide complexation chemistry and a non-sulfur wood pulping process. He also took "Chem Magic" shows to Keweenaw high schools.
Faith Binns
'59
After graduating from Michigan Tech in 1959 with a bachelor's degree in Chemistry, Faith began her professional career as a research chemist in the Physical Chemistry Lab at Dow Corning Corporation in Midland, Michigan. She left this profession after three years to raise a family. During her hiatus from the chemistry industry, she co-owned and co-operated two businesses—Maple Grove Laundry and Maple Grove . . .
Monica Valentovic
'78
Monica, a chemistry major, received her bachelor's degree from Tech in 1978. She then continued her education at the University of Toledo, earning a master's degree in pharmaceutical science in 1980. Next, she started on her quest for a PhD in Pharmacology at the University of Kentucky. During this time she worked as a Research Assistant. She received her doctorate in 1983. From 1983 to 1984, she was a Postdoctoral . . .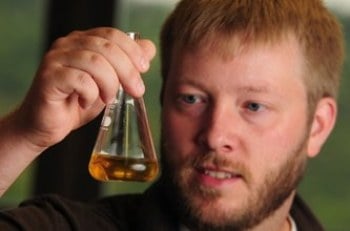 Alumni, tell us what you're up to.
Follow Us
Alumni Links
Take pride as a member of the Michigan Tech alumni family with over 70,000 members living and working in more than 100 nations around the world!
The Alumni reunion is a wonderful time to reunite with classmates and reminisce about your time at Michigan Tech.
Take advantage of continuing education and career planning and assistance, or even get help finding a job.
Being an alumnus of Michigan Tech has advantages other than a world-class education.
Chances are we are one of your favorite networks. Let's share.
Stay current with department news and research.
What You Can Do
Your experience and knowledge is incalculable. Share it with a student or recent graduate.
Enjoy alumni events in your local area.
We appreciate your gift, no matter the size.