David Peters
'87
Dave Peters '87, BS, chemistry, from Dansville, Michigan, works for BASF in technical services. He chose to come to Michigan Tech because a high-school teacher told him he wouldn't succeed here. "I wanted to prove him wrong," Peters remembers. He says he proved to be "stupid but saveable." "My grades weren't great," he says. "But after . . .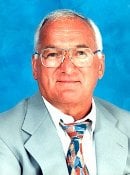 Nick Matwiyoff
'59
M.S. (1962) and Ph.D. (1963) in Chemistry, University of Illinois - professor of cell biology, University of New Mexico - director, University of New Mexico Center for Non-Invasive Diagnosis - deputy director, University of New Mexico Cancer Center - distinguished academic career from Stanford, Penn State, Los Alamos to University of New Mexico. . . .
Jeffrey Haskins
'86, '86
Dr. Haskins received dual BS degrees in Biological Sciences and Chemistry from Michigan Technological University in 1986. He earned a MS in Toxicology from the University of Michigan in 1988, and a PhD in Environmental Health Sciences in 1998. Dr. Haskins professional career began in 1988 at the Ford Motor Company in Dearborn, Michigan as an Industrial Toxicologist . . .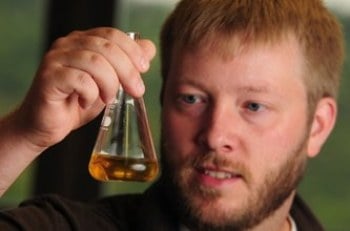 Alumni, tell us what you're up to.
Follow Us
Alumni Links
Take pride as a member of the Michigan Tech alumni family with over 70,000 members living and working in more than 100 nations around the world!
The Alumni reunion is a wonderful time to reunite with classmates and reminisce about your time at Michigan Tech.
Take advantage of continuing education and career planning and assistance, or even get help finding a job.
Being an alumnus of Michigan Tech has advantages other than a world-class education.
Chances are we are one of your favorite networks. Let's share.
Stay current with department news and research.
What You Can Do
Your experience and knowledge is incalculable. Share it with a student or recent graduate.
Enjoy alumni events in your local area.
We appreciate your gift, no matter the size.