Edited Volumes
Kathleen E. Halvorsen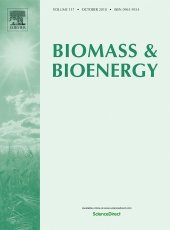 Kathleen E. Halvorsen, Theresa L. Selfa, Dennis R. Becker, and Clare Hinrichs, editors
In the journal Biomass and Bioenergy, Volume 35, Issue 4, Pages 1379-1612 (April 2011)
Don Lafreniere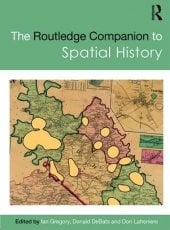 Don Lafreniere, Ian Gregory, and Don DeBats, editors
London: Routledge, 2018
ISBN: 978-1138860148
The Routledge Companion to Spatial History explores the full range of ways in which GIS can be used to study the past, considering key questions such as what types of new knowledge can be developed solely as a consequence of using GIS and how effective GIS can be for different types of research.
Fredric L. Quivik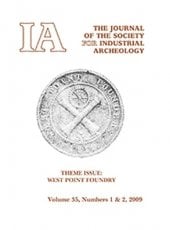 Fredric L. Quivik, editor; Patrick E. Martin, former editor
IA is the principal forum for the publication of current research in industrial archeology. Each issue of this peer reviewed journal contains scholarly articles, essays and book reviews. IA and its companion, the SIA Newsletter, are mailed to all current SIA members. New members are sent the latest IA immediately after joining.
Barry D. Solomon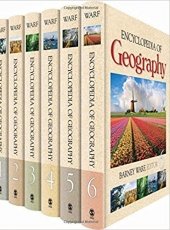 Barry D. Solomon, associate editor;
With more than 1,200 entries, the Encyclopedia of Geography reflects how the growth of geography has propelled a demand for intermediaries between the abstract language of academia and the ordinary language of everyday life. The six volumes of this encyclopedia encapsulate a diverse array of topics to offer a comprehensive and useful summary of the state of the discipline in the early 21st century.
Steven A. Walton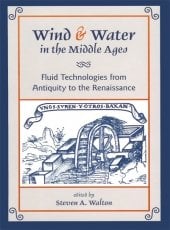 Fluid Technologies from Antiquity to the Renaissance
Steven A. Walton and Norris Lacy, editors
ACMRS Press, 2006
Review by Bradford B. Blaine
Wind & Water in the Middle Ages offers numerous reflections on the role of windmills, watermills, water control, and irrigation systems and their users in the Middle Ages. These collected essays examine the continuity of mill technology from the ancient world to the Middle Ages and its transfer between Arabic and European cultures; the legal position of mills and millers; literary and artistic representations of these technologies; their urban, rural, and monastic contexts; and early modern adaptations of the medieval technologies of wind and water.
---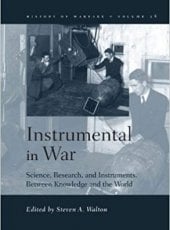 Science, Research, and Instruments Between Knowledge and the World
Steven A. Walton, editor
In History of Warfare Volume 28 (Brill Publishers, 2005)
Review by Brett D. Steele
This collection investigates 500 years of the relationship between warfare, research, and instruments—both physical and intellectual—to understand this interaction.
---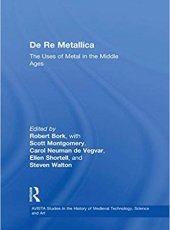 Studies in Medieval Metals
Robert Bork, Steven A. Walton, Carol Neuman de Vegvar, and Scott Montgomery, editors
in AVISTA Studies in the History of Medieval Technology, Science and Art: 4 (Ashgate, 2005).
De Re Metallica brings together a wide variety of perspectives on metal use in the Middle Ages, a topic that has received less systematic scholarly attention than it deserves, given its central importance for medieval culture.