James M. Schmierer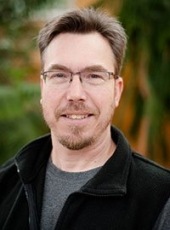 "Useful concepts must be placed in context and rendered operational."
Contact
906-487-2963
Noblet Building 130
Forester/Instructor, SFRES
MS, Forestry, Michigan Technological University
BS, Forestry, Michigan Technological University
AAS, Forest Technology, Michigan Technological University
Sustainable management of forest resources
As societal demands on forests continue to intensify, true stewards of the land must develop creative management solutions based on a long-term perspective and promoting a wide variety of tangible benefits. As a forester for Michigan Tech, I work with other faculty to conduct research and demonstration to provide a variety of examples of sustainable forest management on university lands and partnering properties.
I have adopted a teaching philosophy, which stresses the development of a necessary set of forestry knowledge and skills. This philosophy incorporates traditional lecture with classroom and field-based activities designed to engage students on several levels. I believe in solidifying important concepts with realistic field exercises, which require students to synthesize information from a variety of sources, and to utilize critical thinking and problem solving skills to produce timely, appropriate, and technically sound solutions.
Links of Interest
Areas of Expertise
Management and silviculture of northern hardwoods and boreal forests
Timber harvesting and site preparation effects on forest regeneration
Forest recreational development and management
Recent Publications
Schmierer, James M. 2010. Silvicultural modifications for forest recreation. Invited presentation and panel speaker for joint meeting of Upper MI and WE Society of American Foresters. Mar. 10-11, Marinette, WI.
Webster, Charels E., David D. Reed, Blair D. Orr, James M. Schmierer, and James B. Pickens. 2009. Expected rates of value growth for individual sugar maple crop trees in the Great lakes Region. Northern journal of Applied Forestry, 26(4): 133-140.
Schmierer, J.M., J.C. Rivard, and A.L. Gahagan. 2007. Biomass potential in Lake States jack pine managed for multiple objectives. Poster presentation and published abstract, In: Proceedings of Society of American Foresters National Convention, Portland, OR, Oct. 22-28.
Schmierer, James. 2007. Lowland conifers: ecology, silviculture and management. Invited presentation for WI DNR Forestry Training, Sept. 18-19, Minoqua, WI.
Schmierer, James. 2006. Ford Forestry Center: 50 years of sustainable management. Invited presentation for Forest Guild Lake States meeting, Sept. 27-30, Boulder Junction, WI.
Nagel, L.M., and J.M. Schmierer. 2005. An integrated field practicum for forest and applied ecology majors: lessons learned. Poster presentation and published abstract, FIRST II National Meeting, May 13-15, Kellogg Biological Station, MI.
Schmierer, J.M., G.D. Mroz, and S.D. Noble. 2004. The FERM: Forestry and Environmental Resource Management, pgs. 151-155 in Thomas E. Kolb, compiler. Proceedings of the Fifth Biennial Conference on University Education in Natural Resources, Northern Arizona University, Flagstaff, AZ, March 13-17. Natural Resources and Environmental Issues, Vol. XII, Quinney Library, College of Natural Resources, Utah State University, Logan, UT.