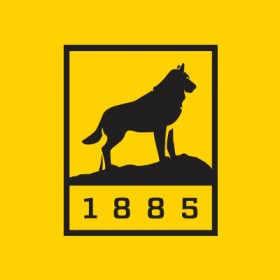 "Michigan Tech is the best kept secret in Michigan!"
We've heard that a few times. A lot of times. But, with the largest incoming first-year class in Michigan Tech history, maybe we're not such a big secret after all.
Actually, we do get a lot of great press, and having a lot of great stories to tell never hurts.
You can catch our press through our social channels (see the last edition of TechAlum), and on our new News Site but in case you missed it, here is some of the good news about Michigan Tech that's been read and seen around the world.
Thanks to Jenn Donovan, Tech's Director of News and Media Relations for this roundup.
Enjoy!
Nature, an international science journal, featured an article about Project Baseline and resurrection ecology that quoted W. Charles Kerfoot, professor of biology at Michigan Tech and a pioneer of the field of resurrection ecology.
Associated Press (AP), an international wire service, published a news story about winter tire testing at Michigan Tech's Keweenaw Research Center. It was carried by newspapers and web news sites all over the country, including WorldNews.com.
The Weather Channel's co-anchor, Jim Cantore, also broadcast a segment on the KRC winter tire testing.
Crain's Detroit Business published an article about SmartAsset.com's new ranking of the educational value of state universities, noting that Michigan Tech placed second in the state when the cost of an education is compared to the average starting salary of graduates.
The London Daily Mail, a major British newspaper, published an article about Michigan Tech alumni Bob and Trish Evans, who travel the world doing acro-juggling, a combination of acrobatics and juggling.
The Catholic World Report published an article about Michigan Tech's Winter Carnival "ice mass" statue, which took first place in the overnight statue-building competition.
Associated Press (AP), an international wire service, published a news story quoting Wayne Pennington, dean of Michigan Tech's College of Engineering and an earthquake expert, on the cause of a 360-foot long crack in the ground that opened up in Menominee five years ago. The story was carried by newspapers and other news outlets throughout the Midwest.