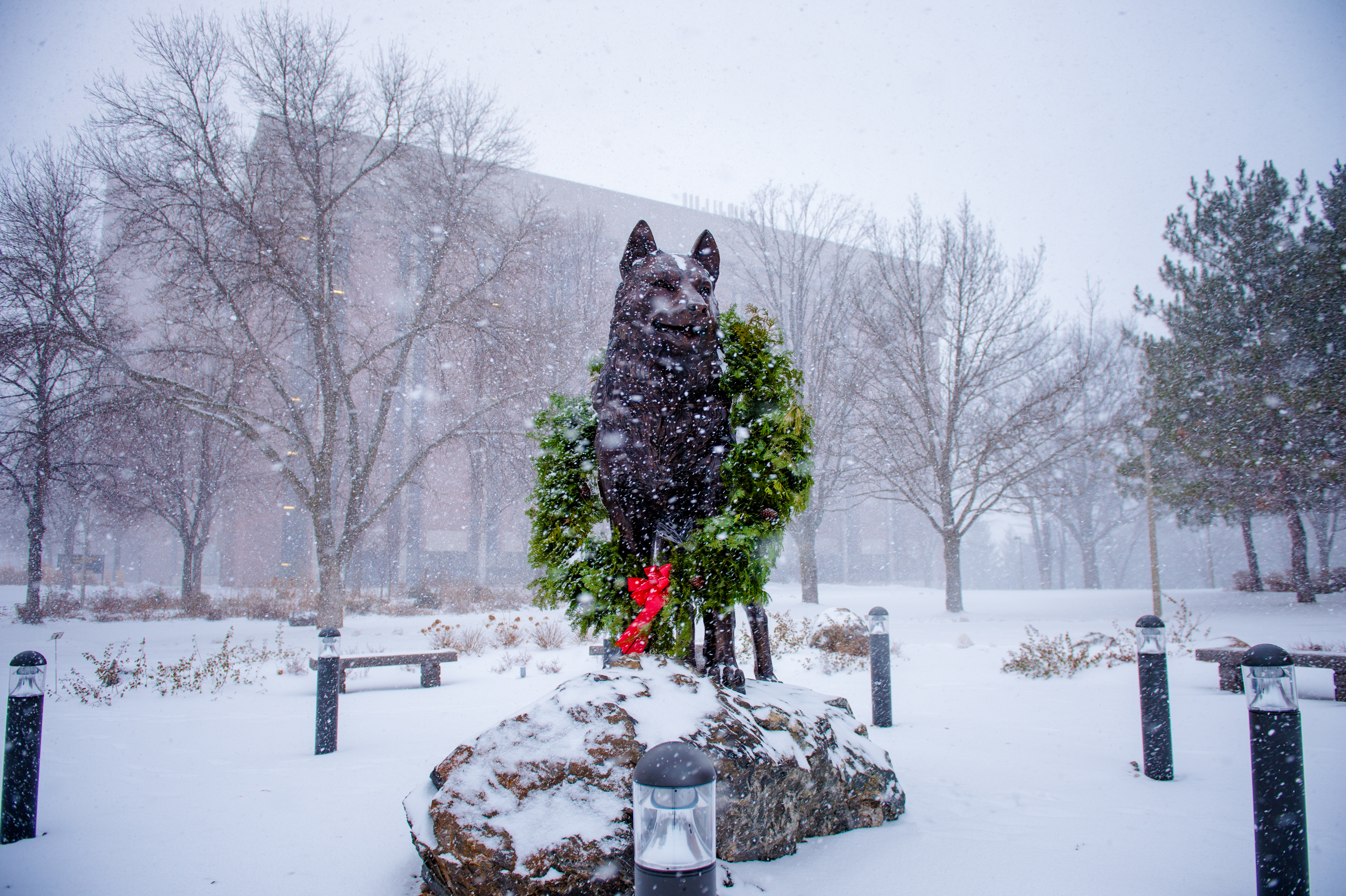 The semester is coming to a close at Michigan Tech. Many students will travel to visit family and friends, others will stay in the Keweenaw to ring in the new year.
As we look forward to 2018 at Michigan Tech, we are excited to announce there's a new campus project in the works. And, you can be a part of it.
The construction of a clock tower will begin spring 2018 and be located in the heart of campus between the Memorial Union and the MEEM buildings. The Alumni Way project incorporates benches and pavers surrounding the tower to provide a community gathering place for Michigan Tech Huskies. The clock tower is part of a generous gift from Bill '69 and Ilene Bernard and their family.
Become part of Michigan Tech history. Purchase your own personally engraved paver stone to be placed around the clock tower.
And, be sure to read the latest Michigan Tech Magazine. There's lots of great stories including:
No Business Like Show Business: Cue the applause: From high-flying stunts to audiobook characters, Michigan Tech graduates make their mark in the entertainment industry.
Cause-Driven Life: Therapeutic horseback riding. Education in remote communities. Clean water for an island nation. Across the globe, Huskies work and live for a cause.
Glenn Mroz: Level 5 Leadership: A former Michigan Tech Board of Control chair reflects on the presidency of Glenn D. Mroz.
We'll be taking a bit of a break for the holidays. Look for the next issue of TechAlum in your inbox January 9.
Sarah