Sustainable Futures Institute Receives $750,000 NSF Grant
Last Modified 4:53 PM, October 25, 2011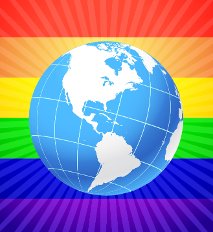 Michigan Tech will use new NSF grant to conduct Pan American biofuels/bioenergy sustainability research and education.
October 25, 2011—
The Sustainable Futures Institute (SFI) at Michigan Technological University will receive $749,996 from the National Science Foundation (NSF) to develop a research roadmap on biofuels and bioenergy sustainability in the Pan American region and a graduate course in biofuels/bioenergy sustainability, to be offered over the Internet to US and international partner universities.

The three-year grant is one of 11 nationwide totaling $8 million. It is part of NSF's Science, Engineering and Education for Sustainability (SEES) efforts in its Research Coordination Networks (RCN) program.

"This award continues the long record of sustainability research and education at Michigan Tech and significantly increases the visibility of the University and the Sustainable Futures Institute in international sustainability discussions," said David Shonnard, Robbins Chair Professor in Chemical Engineering and SFI director.

SFI is leading the preparation of a larger NSF proposal addressing the same topic: Pan American Biofuels / Bioenergy Sustainability.

"A sustainable world is one in which human needs are met without harm to the environment and without sacrificing the ability of future generations to meet their needs," the NSF said in a news release announcing the awards.  "Scientists believe that this formidable task requires a substantial increase in understanding the integrated system of society and the natural world along with the alterations humans are making on Earth. NSF's SEES activities are addressing this need by supporting interdisciplinary research and education leading to a better understanding of, predictive capability for, and solutions to environmental challenges.

"The RCN program's goal is to advance a field or create new directions in research or education," NSF went on to say. Through these grants, groups of investigators coordinate their research, training and educational activities across disciplinary, organizational, geographic and international boundaries.

The program fosters new collaborations, including international partnerships and addresses interdisciplinary topics."


Michigan Technological University (www.mtu.edu) is a leading public research university developing new technologies and preparing students to create the future for a prosperous and sustainable world. Michigan Tech offers more than 120 undergraduate and graduate degree programs in engineering; forest resources; computing; technology; business; economics; natural, physical and environmental sciences; arts; humanities; and social sciences.