Undergraduate Research Symposium
The 2018 Undergraduate Research Symposium will be held on Friday, March 23rd in the lobby of the Rozsa Center for the Performing Arts from 1-5pm. The Symposium highlights the amazing cutting-edge research being conducted on Michigan Tech's campus by some of our best and brightest undergraduate students.
The Pavlis Honors College hosts undergraduate researchers and scholars from all departments, schools and programs to present abstracts for presentation.
Abstract submissions for the 2018 Undergraduate Research Symposium are now being accepted. Undergraduate researchers and scholars from all departments, schools and programs are invited to submit abstracts for presentation at the symposium.
The symposium gives undergraduate students the opportunity to:
present posters describing completed or ongoing research
receive feedback from faculty judges
learn from experience
Submit an abstract here and follow the instructions provided. Abstract submissions will be accepted through February 26, 2018. If you have any questions or have difficulties submitting an application, please feel free to contact us at honors@mtu.edu.
Interested in judging at the 2018 Undergraduate Research Symposium? Judging entails reviewing the posters and accompanying poster presentations of up to 5 undergraduate researchers. If you would like to serve as a judge for this event, please fill out this very brief Judging Form.
The winners of the 2017 Undergraduate Research Symposium were:
1st Place: Stephanie Dietrich, Exercise Science for Subjective and Objective Assessments of Sleep Differences in Male and Female Collegiate Athletes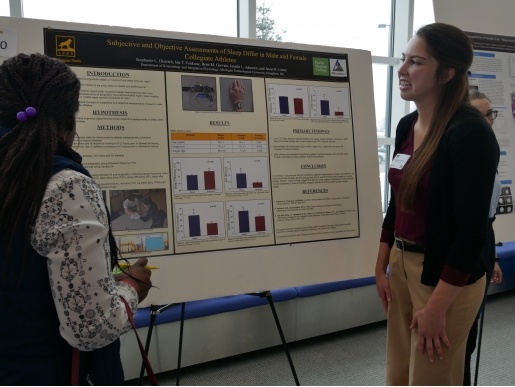 2nd Place: Brian Flanagan, Computer Engineering for The Effects of Uncertain Labels on Damage Assessment in Remotely Sensed Images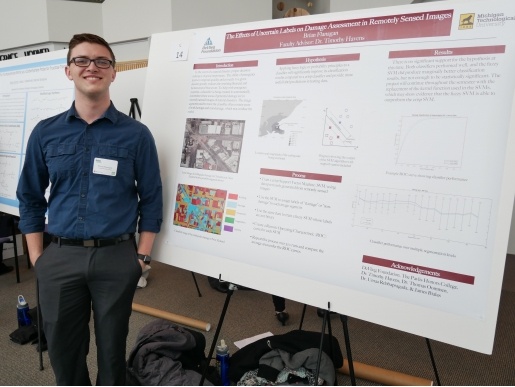 3rd Place: Drew Hanover, Mechanical Engineering for Building-to-Grid Predictive Power Flow Control for Demand Response and Demand Flexibility Programs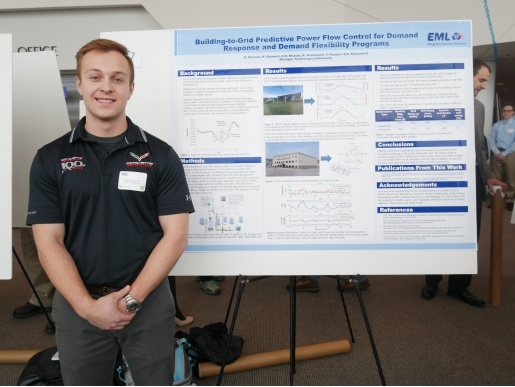 We would also like to recognize three students in the Honorable Mention category: Trevyn Payne, Hannah Marti, and Jacob Schoenborn. Congratulations to all of our 2017 winners and honorable mentions!
If you would like to view and download photos from the 2017 Symposium please visit the Pavlis Honors College Flickr page. You can also view the 2017 URS booklet that details all of the Symposium participant abstracts.