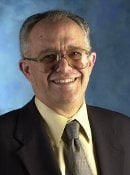 Daniel Maki
'66
Dr. Maki graduated from Michigan Tech in 1966 with a B.S. in Mathematical Sciences. After continuing his studies in Mathematics at the University of Michigan and earning an M.S. in 1963 and a PhD in 1966, he began a long and distinguished faculty career at Indiana University in Bloomington, Indiana, where he began as Assistant Professor in the same year. He was a Fulbright . . .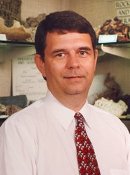 William Barkhouse
'76
Bill Barkhouse earned a BS degree in applied geophysics from Michigan Tech in 1976. He started his geoscience career in airborne/ground electromagnetics and potential methods for mineral exploration and then joined Mobil where he has held positions as planning consultant in Mobil's corporate headquarters, as geophysical manager for West Coast and Alaska operations as exploration . . .
Marilyn Clark
'73, '76
Marilyn Clark received a bachelor's degree in Mathematics from Michigan Tech in 1973 and a master's degree in Business in 1976. Clark first worked as a Computer Programmer with A. C. Spark Plug, now Delphi, in Flint, Michigan. After receiving her masters, Clark joined Cummins Engine Company in Jamestown, New York. She . . .
Alumni News
Follow Us
Alumni Links
Take pride as a member of the Michigan Tech alumni family with over 70,000 members living and working in more than 100 nations around the world!
The Alumni reunion is a wonderful time to reunite with classmates and reminisce about your time at Michigan Tech.
Take advantage of continuing education and career planning and assistance, or even get help finding a job.
Being an alumnus of Michigan Tech has advantages other than a world-class education.
Chances are we are one of your favorite networks. Let's share.
Stay current with department news and research.
What You Can Do
Your experience and knowledge is incalculable. Share it with a student or recent graduate.
Enjoy Alumni events in your local area.
We appreciate your gift no matter the size.
Ford Careers 2015