Industry Relations Across Campus
Industry Relations Team
Advancement
Adam Johnson
Senior Advancement Officer
906-487-1087
Cell: 906-281-6983
Huntington Bank Building 610
Specialties
Directs the development of sustainable funding models for University programs that provide benefit to the University and industry partners
Leads development of initiatives to increase industrial funding for institutes, centers, and strategic programs at the University
Career Services
Director, Career Services
906-487-2313
220F Admin Bldg
About Steve
Steve has a passion for researching how teaching techniques need to change to adapt to how future generations learn most effectively. He enjoys traveling and meeting people, then writing about their unique stories. The avid boater knows his way around the grill and enjoys spending time with his family, including two black Labs, Zeus and Apollo.
Sharon Attaway
Associate Director for Employer Relations
906-487-2313
220G Admin Bldg
Links of Interest
About Sharon
A self-proclaimed life launcher, Sharon creates exciting engagement strategies and meaningful partnerships that enhance internships and career on-ramps for students.
Responsibilities
Lead corporate partnership team in expanding internship and career opportunities for Michigan Tech students.
Engage corporate sponsorship of activities across campus
Enhance collaborative efforts to develop students' career skills
Center for Pre-College Outreach
Director, Center for Pre-College Outreach
About Cody
The proud father of two girls spends his free time with his wife and family, traveling, and playing the guitar.
Great Lakes Research Center
Elizabeth Hoy
Assistant Director, Business & Program Development
Great Lakes Research Center
Specialties
Facilitates partnerships that support Institute growth
Directs the development and distribution of outreach material to external partners
Oversees administrative operations
Keweenaw Research Center & Clean Snowmobile Challenge

Specialties
Leads opportunity engagement with industry partners for sponsored programs at the University, including Clean Snowmobile Challenge and Mind Trekkers
Develops external prospects for Keweenaw Research Center research and testing
Identifies industrial support for sponsored research
Student Sponsor Projects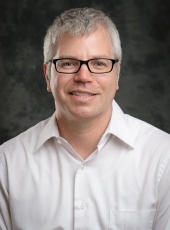 Richard J. Berkey
Director of Industry Engagement and Educational Partnerships
Director, The Enterprise Program
Advisor, Supermileage Systems Enterprise
Specialties
Corporate/Industry Sponsorship
Product Development
Program Management
Lean / Six Sigma / Design for Six Sigma Methodologies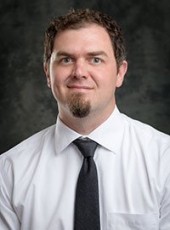 Joseph H. Thompson
Associate Director, Industry Engagement
Specialties
Design for Manufacturing
Product Development
Foundation/Corporate/Alumni/Nonprofit Project Sponsorship
Student Engagement Strategies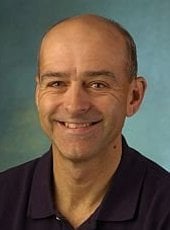 Robert DeJonge
Senior Research Engineer II
Senior Design Projects Coordinator
Research Development & Foundation Relations
Athletic Sponsorships
Technology Transfer and Innovation
Katie Buehner
Assistant Director of Industry Relations
906-231-6749
Lakeshore Center 202
Specialties
Enhance and expand engagement of industry on campus
Initiate and maintain relationships with corporate representatives on behalf of Industry Relations
Build deep relationships and connect University priorities with the interests of corporations
Robin Kolehmainen
Patent/License Manager, Innovation and Industry Engagement
Specialties
Reviews, negotiates, and processes Non-Disclosure Agreements, Material Transfer Agreements
Manages the University Trademark Program entailing the processing of license agreements with vendors to use university logos
Administering legal matters (patents)
Processes and manages license agreements with the university
Information system management
Industrial Contracting and Student Design Contracts