Yun Hang Hu Elected Fellow of the American Institute of Chemical Engineers
By Allison Mills | Published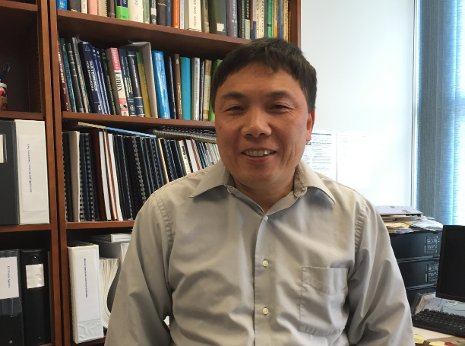 Yun Hang Hu, the Charles and Carroll McArthur Professor of Materials Science and Engineering, has been elected as a Fellow of the American Institute of Chemical Engineers (AIChE), as approved by the AIChE Board of Directors.
Founded in 1908, AIChE is the world's leading organization for chemical engineering professionals with more than 45,000 members from more than 100 countries. Being an AIChE Fellow is an "honor that affirms the high esteem with which your colleagues and peers view your distinctive professional achievements and accomplishments."
On being elected a Fellow, Hu says he appreciates the recognition, "It is a great honor for me to be elected an AIChE Fellow."
Hu was internationally recognized for his exceptional, sustained accomplishments in energy, materials, catalysis and novel processes. He has published 130 papers in prestigious journals with more than 4,300 citations. Hu is also an American Association for the Advancement of Science (AAAS) Fellow and a Royal Society of Chemistry (RSC) Fellow. He is the chair of the Energy and Fuels Division in the American Chemical Society (ACS) and the president of the Hydrogen Storage Division of the International Association for Hydrogen Energy (IAHE).
Michigan Technological University is a public research university, home to more than 7,000 students from 54 countries. Founded in 1885, the University offers more than 120 undergraduate and graduate degree programs in science and technology, engineering, forestry, business and economics, health professions, humanities, mathematics, and social sciences. Our campus in Michigan's Upper Peninsula overlooks the Keweenaw Waterway and is just a few miles from Lake Superior.