Domestic Violence Awareness Projects Help Keep Everyone Safe
By Jennifer Donovan | Published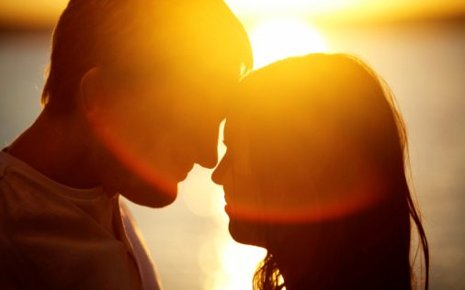 October is Domestic Violence Awareness Month, and Michigan Tech has been doing its part. During Responsible Relationship Awareness Week, colorful student-decorated shirts were swinging from clotheslines across campus. The 2013 Responsible Relationship Awareness Days, hosted annually by the Title IX Committee at Michigan Tech, included the Clothesline Project and Forget Stranger Danger—a program about how to handle situations that do or could involve sexual violence and assault..
The Clothesline Project is a national campaign to advocate against sexual violence and sexual assault. This year, individual students, residence halls, student organizations and clubs decorated more than 300 shirts. Some shirts spoke of consent; others reminded us that men can be victims too. Saying no to sexual assault and violence was depicted in pictures and written messages.
"There are a variety of messages that come out of the Clothesline Project, and I think they are all important," said Renee Wells, assistant director of the Center for Diversity and Inclusion. "It gives people a sense of the range of what's involved and the fact that other students are thinking about and engaged in this issue. When you see so many students speaking out, you realize it's OK to speak out and to be the person who speaks up if something happens. I think that is a really important part of what the project does."
At Forget Stranger Danger, speakers explored what is and isn't consent. It was very clear that getting consent does not mean just having someone not say no. Consent means a direct yes, and if someone is under the influence of alcohol or drugs, even a "yes" is not consent. Many are unsure of what is considered consent, so the speakers advised, to make sure you are safe, don't do anything unless a direct yes has been said.
On-campus resources for students after a sexual assault include the Title IX Coordinators, Public Safety and Police Services, Counseling Services, the Office of Academic and Community Conduct, and the Campus Victim Advocate Response Team (CVART), which is a group of student advocates trained by Dial Help staff to provide peer support services.
Students who attended the program found it thought-provoking. "The sessions were very informative and made me really think about my surroundings at Tech more," said student Sasha Burnett. "I am now more aware of the chances of sexual violence occurring on campus, as well as what to do in these situations."
Other activities during Domestic Violence Awareness Month include display of purple ribbons. Provided by a community organization called People Against Violence Endeavor (PAVE), the ribbons are a way that the campus community can show its support for more awareness of domestic violence, said Tom Maynard, Mind Trekkers coordinator in Michigan Tech's Center for Pre-college Outreach and a campus representative of PAVE.
PAVE's motto for the month is "violence is protected by silence."
Purple ribbons are available from peopleagainstviolenceendeavor@gmail.com.
Michigan Technological University is a public research university, home to more than 7,000 students from 54 countries. Founded in 1885, the University offers more than 120 undergraduate and graduate degree programs in science and technology, engineering, forestry, business and economics, health professions, humanities, mathematics, and social sciences. Our campus in Michigan's Upper Peninsula overlooks the Keweenaw Waterway and is just a few miles from Lake Superior.