10 Reasons why Michigan Tech's Gardens are Awesome
By Travis Gendron | Published
Of all the things Michigan Tech is known for, you might be surprised to know that incredible gardens top the list. Sprinting across campus to make your next class can make it easy to miss the beautiful campus landscaping. For those who don't have time to stop and smell the roses, we rounded up some photos that answer the question: "What makes Michigan Tech's gardens so awesome?"
1. They welcome visitors.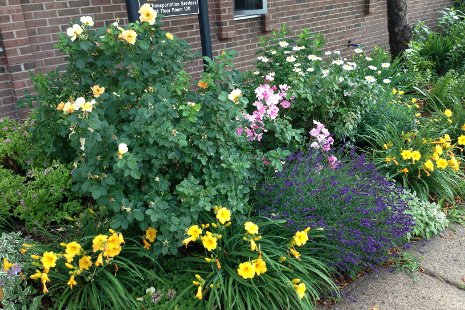 When visitors arrive to tour campus, they expect to see labs, residence halls—even snow. But during the summer months, visitors are greeted by a lush, colorful garden just outside the admissions office and campus visitor center. Nothing says, "Welcome to campus" quite like a blooming Butterfly Bush (yes, it's a real thing).
2. They make walking to class more pleasant.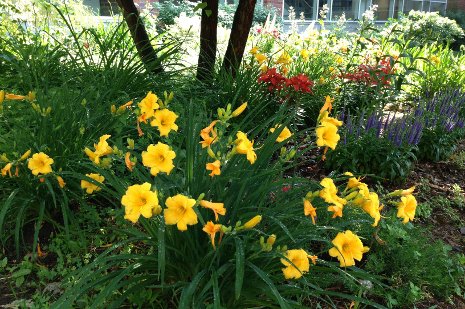 Not looking forward to that lecture in Dow? Take a moment before class to stop and smell the roses, or in this case, day lilies. The garden just outside of Dow's front doors is vibrant and colorful—a virtual rainbow leading to a pot of knowledge.
3. They sustain us—literally.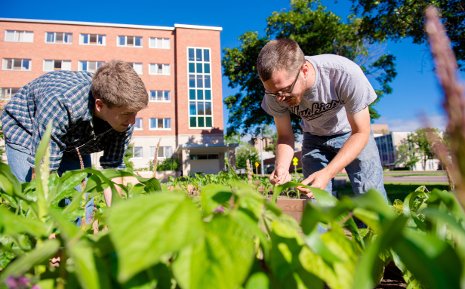 If you dig the idea of fresh, organic veggies on your dining hall plate, you'll want to pop by Michigan Tech's newest garden and give thanks. Comprised of a small, sustainable patch in the Wadsworth Hall courtyard, it's bursting with bok choy, cauliflower, pumpkins, radishes, fresh herbs, and seven varieties of tomatoes. Unlimited free smells, but no snacking allowed (until harvest, that is.)
4. Loretta's Garden.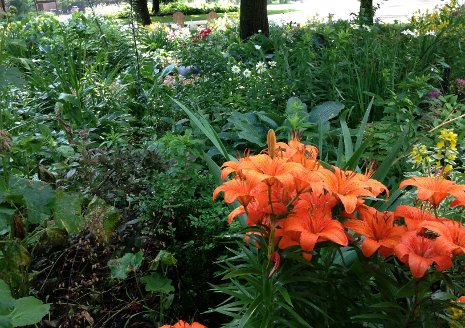 Loretta was an early student gardener, and her garden has expanded a lot over the past few years. A newer addition, tiger lilies add a zest of fierce orange to the greenery.
5. You can visit a boulder garden.
You might ask: What's so great about boulders? We say: plenty! They tell you about geology and make great places to sit and read a book or study in the sunshine. Plus, you don't have to remember to water them.
6. They talk.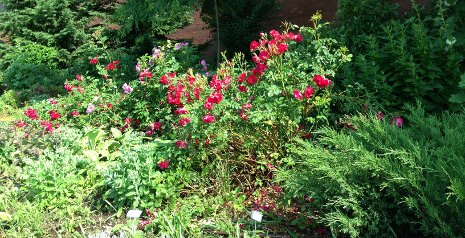 Ok, maybe they don't exactly talk. But each plant in this garden means something in the "language of flowers." Walking around the garden, you can read signs that describe the symbolic meaning of each plant. As if the imperial honey locust in the middle wasn't enough of a reason to love this garden, it's dedicated as a memorial to the students and faculty who died while attending Michigan Tech.
7. This.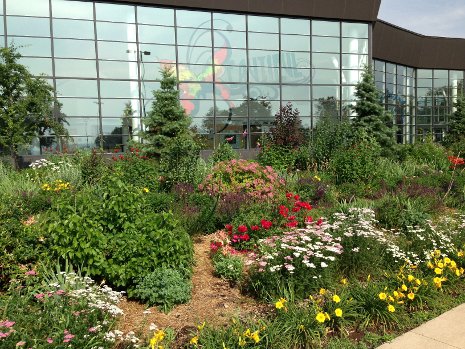 As if the striking glass panes of the Rozsa lobby aren't beautiful enough, there's an expansive garden in front of them. No wonder the giant butterfly mural on the window looks eager to fly around in it.
8. You can visit a second boulder garden.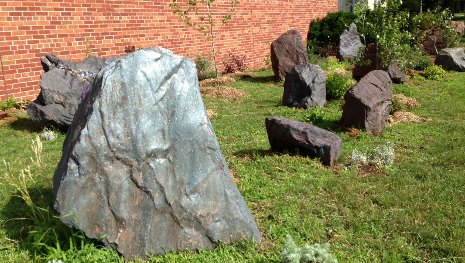 It might be smaller than the other boulder garden on campus, but it's just as cool. This garden boasts samples that are almost three billion years old. It's like stepping into the past right on campus.
9. This view exists on campus.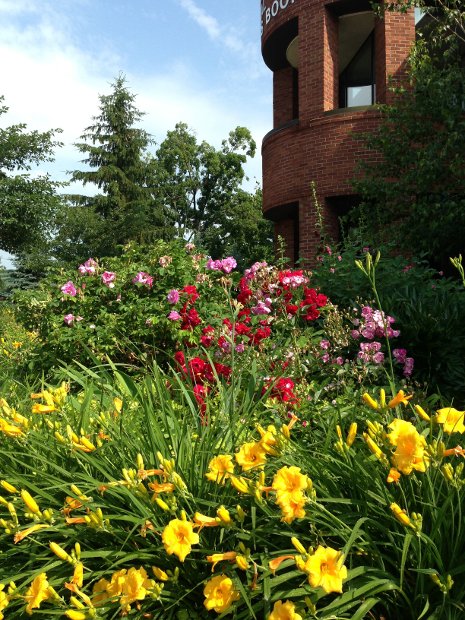 Next time you're rushing into the MUB for a quick lunch, take a moment to appreciate the golden glow of the climbing roses, golden elderberry, and sunkist arborvitae.
10. People like these.
You can't have incredible gardens without awesome people to maintain them. So, if you see a member of the gardening team around campus, remember to say thank you! Students like Alex Klosek (right) and Scott Hoch (left) work alongside University gardener Lynn Watson to develop the campus landscape for all to enjoy.
Michigan Technological University is a public research university, home to more than 7,000 students from 54 countries. Founded in 1885, the University offers more than 120 undergraduate and graduate degree programs in science and technology, engineering, forestry, business and economics, health professions, humanities, mathematics, and social sciences. Our campus in Michigan's Upper Peninsula overlooks the Keweenaw Waterway and is just a few miles from Lake Superior.