Michigan Tech Students Break for Silicon Valley
By Dennis Walikainen | Published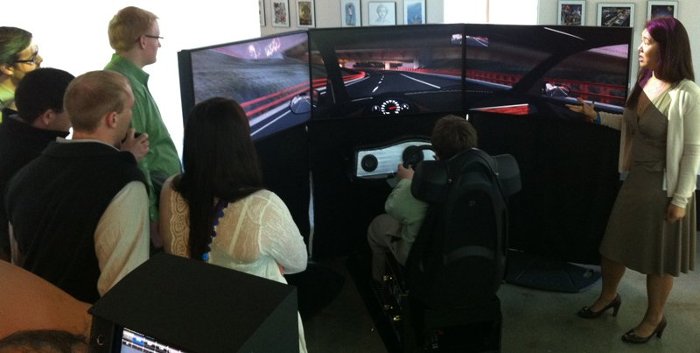 While many college students are spring-breaking to sandy beaches, students from Michigan Technological University are escaping from 150 inches of snow (a mild winter in Houghton, Mich.) to tour high-tech companies in Silicon Valley.
Thanks to Brocade Networks, which is sponsoring the trip, the Michigan Tech students are immersing themselves in all things tech as they tour several leading companies. A Michigan Tech alumnus, Dave House, is on the board of directors at Brocade. The students arrived Monday and began with a tour of Kyocera and Autodesk.
"The trip has been eye-opening for the types of industries that are really booming," says Kelsey Waugh, a materials science and engineering major. "It's giving us a picture of where corporate America is heading."
Eli Karttunen, an economics major, agrees. "We've seen a diverse array of successful companies with different management styles. It's showing us what is possible for our future career opportunities."
Cisco Systems and Plug and Play are up next, and then a meeting with another alum, Danielle VanDyke '06 at Google and a visit to Brocade in San Jose, finishing the high-tech portion of their whirlwind tour.
"Seeing the different atmospheres and productivity has shown me what companies do to support creative, productive engineers and employees in their working environment," says electrical engineering major Josh Lehman. "This trip gives us the opportunity to see and network with west coast companies."
The students will also tour the Computer History Museum in Mountain View before flying back to the snow banks of the Upper Peninsula of Michigan on a redeye at midnight Friday, to continue preparing to make a little high-tech history of their own some day.
Their California adventure wasn't all tech-related—another Michigan Tech alumnus,Tom Porter, arranged a tour of his Porter Creek Vineyard in Healsburg, Cal., Monday evening.
The late Michigan Tech School of Business and Economics Professor Bob Mark began the Silicon Valley trips last year.
Michigan Technological University is a public research university, home to more than 7,000 students from 54 countries. Founded in 1885, the University offers more than 120 undergraduate and graduate degree programs in science and technology, engineering, forestry, business and economics, health professions, humanities, mathematics, and social sciences. Our campus in Michigan's Upper Peninsula overlooks the Keweenaw Waterway and is just a few miles from Lake Superior.