WGGL-FM Changes Programming, Adds More News Shows
By Jennifer Donovan | Published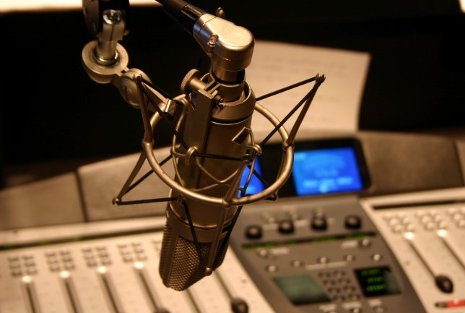 WGGL-FM, the Houghton-Hancock area's public radio station, has added five new programs to its weekly lineup. Starting on Monday, Dec. 3, BBC Newshour, On Point, Talk of the Nation, Science Friday and On the Media are being aired on 91.1 FM and 92.7 FM, powered by Minnesota Public Radio (MPR).
BBC Newshour is heard at 9 a.m. and 3 p.m. weekdays. On Point comes on at 10 a.m. to noon Monday through Friday. Talk of the Nation airsat 2 p.m. Monday through Thursday, with Science Friday in that time slot on Fridays. On the Media is broadcast at 4 p.m. Sundays.
Classical music, including SymphonyCast, Pipedreams and Classical 24, is played every day from 8 p.m. to 6 a.m.
"Our mission at WGGL is to be an indispensible resource for our audience and an essential public service for our communities," said Patty Mester, regional network manager. "We are making changes based on feedback we received from the community."
Last year, MPR surveyed nearly 2,000 members, listeners and other WGGL supporters in the Keweenaw to determine what listeners want from their public radio station. Approximately half responded. Overwhelmingly, said Mester, they requested more national and international news.
Michigan Tech is an educational sponsor of MPR and WGGL-FM.
Michigan Technological University is a public research university, home to more than 7,000 students from 60 countries. Founded in 1885, the University offers more than 120 undergraduate and graduate degree programs in science and technology, engineering, forestry, business and economics, health professions, humanities, mathematics, and social sciences. Our campus in Michigan's Upper Peninsula overlooks the Keweenaw Waterway and is just a few miles from Lake Superior.