Hodek Named to State Fire Safety Board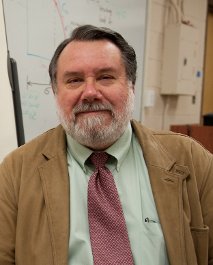 September 14, 2011—
Associate Professor Ralph Hodek of Michigan Technological University is among six individuals appointed to the State Fire Safety Board Sept. 13 by Gov. Rick Snyder.
The board develops fire safety rules covering the construction, operation and maintenance of schools, healthcare facilities, prisons, state-owned and -leased facilities and other public buildings.
"The appointees will provide the board with their experience, talents and skill. I look forward to their support in continuing to ensure Michigan's public buildings and workers are properly equipped for fire safety," Snyder said.
Hodek is on the faculty of the civil and environmental engineering department. He is a past chair of the Michigan Board of Professional Engineers and a previous member of the Michigan Board of Land Surveyors. Hodek earned a bachelor's degree in civil engineering from the Michigan College of Mining and Technology, a master's degree from Michigan Tech and a PhD in geotechnical engineering from Purdue University. He will represent professional engineers on the board and replaces Earl Howard.
Hodek will serve a four-year term expiring July 15, 2015. Snyder's appointments are subject to the advice and consent of the Senate.
Michigan Technological University (www.mtu.edu) is a leading public research university developing new technologies and preparing students to create the future for a prosperous and sustainable world. Michigan Tech offers more than 120 undergraduate and graduate degree programs in engineering; forest resources; computing; technology; business; economics; natural, physical and environmental sciences; arts; humanities; and social sciences.