Spring Break: Alternatives to Beach Partying
By Danny Messinger | Published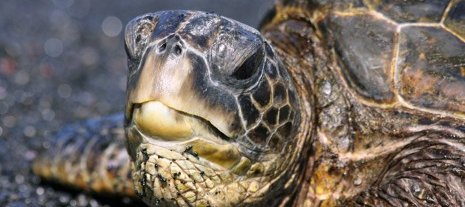 College students hiking along the Atlantic coast, picking up litter, isn't an image that the words "spring break" typically conjure. But that's exactly what nearly 70 students from Michigan Technological University have volunteered to do.
Now in its fifth year, Michigan Tech's Alternative Spring Break program provides students an opportunity to experience an inexpensive, nontraditional break from the books. With both service and adventure trips offered, the program has seen a substantial increase in the number of participants in recent years, says Rachel Wussow, interim director of student activities.
This year, some students will canoe the challenging waters of the Buffalo National River, embark on an alpine skiing adventure in Utah and backpack the Smokey Mountains.
Other trips are designed for students who are interested in donating their spring break to a service project.
"We have one trip where students travel to Puerto Rico to help local community members," says Wussow. "The cool part is that our students stay at a university there, and then we offer to host Puerto Rican students here at Tech. We get a really one-of-a-kind chance to share with other students what makes Michigan Tech so great."
A trip to Florida's Everglades trails will provide other students a chance to help the environment.
"A group of students are going to the Everglades to work with exotic plants, perform clean-up on the trail system and remove debris from a sea-turtle nesting beach," says Wussow.
The trip also offers a chance for current students to network with Michigan Tech alumni. When Brenda Rudiger, director of alumni relations, heard about the trip, she recognized an opportunity to involve regional alumni.
"We'll be hosting a networking event, an outdoor picnic-style dinner on the beach for trip participants and alumni from Florida," says Rudiger. "It's the first time we've done something like this, and we're excited to see how it turns out."
The benefits of these alternative spring breaks are two-fold, says Wussow.
"The students really get to showcase their leadership skills," she says. "Participants come back as more effective volunteers—in our campus community, on next year's trips and in the future."
For additional information, please contact Rachel Wussow at 906-487-1963 or rlwussow@mtu.edu.
Michigan Technological University is a public research university, home to more than 7,000 students from 54 countries. Founded in 1885, the University offers more than 120 undergraduate and graduate degree programs in science and technology, engineering, forestry, business and economics, health professions, humanities, mathematics, and social sciences. Our campus in Michigan's Upper Peninsula overlooks the Keweenaw Waterway and is just a few miles from Lake Superior.