Michigan Tech Entrepreneurial Support Corporation Will Help Inventors Commercialize Technologies
By Jennifer Donovan | Published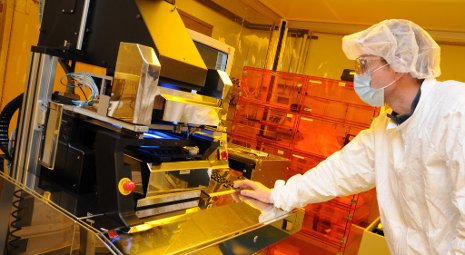 Michigan Technological University has established the Michigan Tech Entrepreneurial Support Corporation (MTESC). A nonprofit corporation, MTESC's goal—like other successful university centers around the country—is to help move early-stage discoveries from university labs to successful commercial enterprises.
Numerous researchers at Michigan Tech make discoveries and develop inventions that could become marketable products. A key is to get them developed to a proof of concept stage where they can form start-up companies and attract investment capital.
But what happens between the lab and the start-up? Inventors of a new product or process have to negotiate a barren stretch when they lack the funding and the administrative infrastructure to turn a clever idea into a start-up business. There are few road signs along that pathway and even less financial support.
"It's worse than the so-called 'valley of death' between the formation of a start-up and commercial success, defined as profitability," said David D. Reed, vice president for research at Michigan Tech.
A new gift from a private donor will fund the MTESC's operating expenses and small, competitive grants.
Michigan Tech is the perfect place to nurture a successful entrepreneurial culture. With more than $58 million in sponsored research activity, in addition to the innovations coming from the undergraduate Enterprise programs, the University now ranks number one in the State of Michigan for invention disclosures per $10 million of research.
At a recent Entrepreneurship and Technology Forum held to identify the steps Michigan Tech needs to take to foster entrepreneurial technology transfer, alumnus and successful entrepreneur Dave House told an enthusiastic crowd that universities are reclaiming their status as incubators of innovation. A 1965 alumnus in electrical engineering and national chair of a $200 million capital campaign just announced at Michigan Tech, House and seven other entrepreneur-panelists outlined how the University's innovators can make the Copper Country, if not the next Silicon Valley, at least a thriving nursery for technology transfer.
Would-be entrepreneurs need all the help they can get from people outside their own field of expertise, Alan West, president and CEO of Carmell Therapeutics Corporation, told the symposium. West was the founding CEO of the Michigan Tech SmartZone and still serves on its Board of directors.
One mistake that entrepreneurs commonly make is underestimating the effort it will take to succeed, added Shankar Mukherjee, a 1986 Tech alumnus and president and CEO of Dhaani Systems Inc. of Cupertino, California.
See http://www.admin.mtu.edu/urel/ttoday/previous.php?issue=20101004&id=11121&nav=1#3 for a full report on the Entrepreneurship and Technology Symposium.
The MTESC will be a complement to—not a replacement for—current economic development activities in the community, such as those funded by the Michigan University Commercialization Initiative (MUCI) and the Michigan Tech SmartZone, Reed noted. "There is huge gap in the commercialization pathway that is not being addressed by federal or state programs," he explained. "MTESC is designed to help bridge this gap."
MTESC's goal is to nurture the formation of at least five start-ups a year.
The non-profit plans to establish a for-profit subsidiary to enable the University to apply for federal Small Business Innovative Research (SBIR) grants. Only private corporations can receive SBIR grants.
MTESC will operate as a "proof-of-concept center," Reed said. It will support commercialization of faculty, staff and student discoveries and inventions the way successful proof-of-concept centers at other universities do—the Deshpande Center at MIT, for example, and the Von Liebig Center at the University of California-San Diego.
Michigan Technological University is a public research university, home to more than 7,000 students from 54 countries. Founded in 1885, the University offers more than 120 undergraduate and graduate degree programs in science and technology, engineering, forestry, business and economics, health professions, humanities, mathematics, and social sciences. Our campus in Michigan's Upper Peninsula overlooks the Keweenaw Waterway and is just a few miles from Lake Superior.