Gorman, Perlinger Receive Fulbrights
By Marcia Goodrich | Published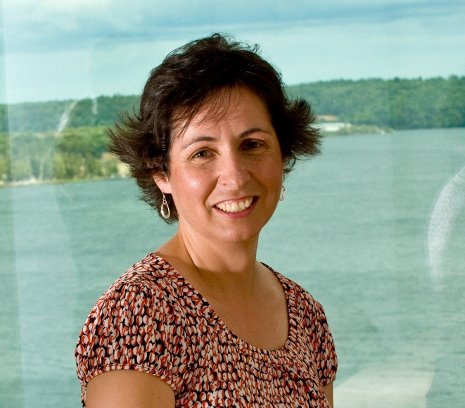 Michigan Technological University faculty members Hugh Gorman and Judith Perlinger have been awarded Fulbright Scholar grants to teach and conduct research abroad during 2010–11.
Perlinger, an associate professor of civil and environmental engineering, will be hosted by researchers at the Norwegian Institute for Water Research, in Oslo. Perlinger and her research group have developed technologies that detect hazardous and climate-relevant organic chemicals in the atmosphere. During her nine-month visit, she will be collaborating with European and Chinese scientists to test for these atmospheric chemicals at various locations.
She will be joined by her husband, Noel Urban, a professor of civil and environmental engineering. He will also be working with scientists at the institute, researching the environmental biogeochemistry of carbon and nitrogen. Their daughter, Maya, will accompany them and attend school in Oslo.
Gorman, a professor of social sciences, will conduct research and lead a series of seminars at the Ciudad del Saber, or City of Knowledge, in Panama. The City of Knowledge is an international center for Latin American sustainable development based at what was once Fort Clayton, a US army base in Panama Canal Zone.
Through the seminars, Gorman aims to promote discussion on constructing an ecological economy by examining historical trends and using case examples. He will also develop case histories of several Panamanian solar energy projects and make contacts for future research projects. His six-month visit begins in March 2011.
Gorman and Perlinger are among approximately 1,100 US faculty members and professionals who will travel abroad through the Fulbright US Scholar Program.
The Fulbright Program, America's flagship international educational exchange program, is sponsored by the US Department of State, Bureau of Educational and Cultural Affairs. Since its establishment in 1946, the Fulbright Program has involved approximately 286,500 people: 108,160 Americans who have studied, taught or researched abroad and 178,340 students, scholars and teachers from other countries who have engaged in similar activities in the United States.cds
Michigan Technological University is a public research university, home to more than 7,000 students from 60 countries. Founded in 1885, the University offers more than 120 undergraduate and graduate degree programs in science and technology, engineering, forestry, business and economics, health professions, humanities, mathematics, and social sciences. Our campus in Michigan's Upper Peninsula overlooks the Keweenaw Waterway and is just a few miles from Lake Superior.